NEXT STORY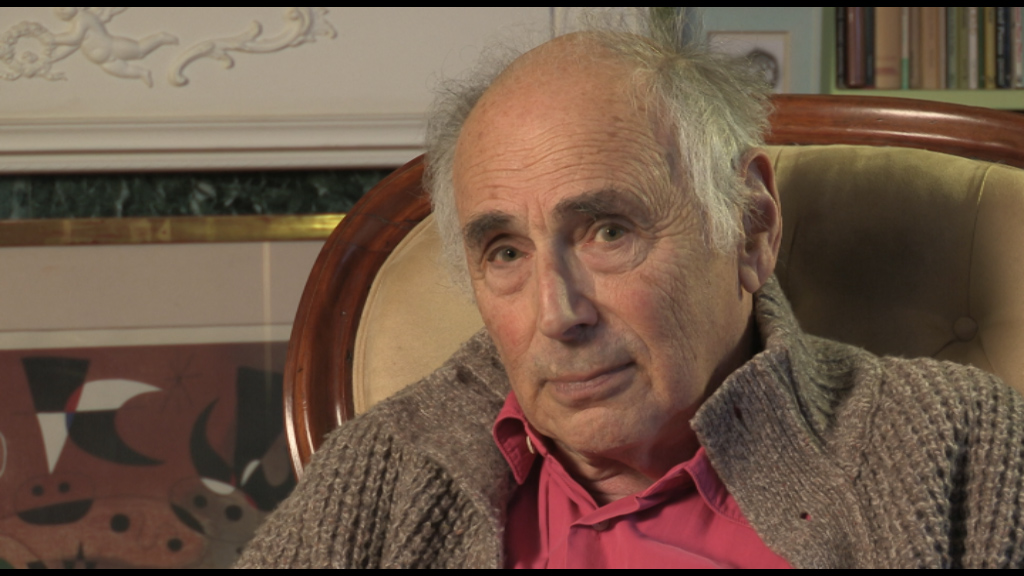 A productive time in Spain
Living on a shoestring in Spain
1
...
5
6
7
8
9
...
15
Beetle had worked at the appointments board while I was in my last year at Cambridge and she had access, of course, to all the records of what the secretaries, as they were called, for men, said about various people who came looking for jobs in industry, the foreign service or whatever it might be. And these men treated the undergraduates who came to see them, or the young graduates, with apparent paternal interest and asked them questions about stuff and all the rest of it, but afterwards, like the sly novelist, they made notes about these people. And Beetle discovered, to her considerable surprise since she encountered virtually no anti-Semitism in her life, mainly I suspect because of the charm of her character but also because girls didn't do that stuff at school so much. And, she was quite shocked and told me about it, and took some copies of these things which Victor Gollancz, at first, was going to get very excited and busy about, but then he didn't do anything about it. And, they lapsed from our minds for about five years until Bernard wrote this piece in The Spectator saying there wasn't anti-Semitism. And I still had the pieces of paper on which were written, 'looks Jewy' and 'wears Jewy clothes', and various charming things of this kind. It was no skin off my nose – off my Jewish nose – since I had no intention whatever of seeking a job with appointments board and never went near the place. I was just somewhat outraged. I do outrage. So, I sent them to Bernard, I took them to Bernard, and so it went. He wrote to me quite a lot while we were down in Spain.
It was lovely getting the mail in Spain because Spain and southern Spain in those days was an incredibly long way away from England. There was Franco. There was a sense of living in a Fascist society but the consequence of that was you paid your maid 300 pesetas a month - £4 or £5 - and she came early in the morning and she cooked the meal and all the rest of it, and you weren't allowed to pay her more because it would spoil it, of course, for the other ex-pats. So, the great moment in the morning was when the cartero arrived – the postman – used to open the little gate to the back of the little cottage that we rented. 'Bueno dia', and if there were letters that you wanted, you could recognise, of course, by the envelope, you gave him the peseta and if there were things that you'd particularly been waiting for and wanted, you gave him dos pesetas.
So, on £10 a week, which I just about had, we could live passing quite well and drive a little Ford that I'd bought at Lex Garages and we had our little boy, Paul, with us – Pablo – who was well looked after by our extraordinary maid Salvadora who was always in black, always scowling, 'Bueno dia, Bueno dia'. She had four daughters and no husband who'd been drowned at sea, a fisherman, and of course there was no compensation or insurance. So, we were her way of making a living. And, although we did pay her indeed very, very little money, we did at least not have much, she was fairly good at arriving with a great deal of lunch. She cooked a great deal of lunch as well, put it on the patio table between 2 and 3 o'clock in the afternoon. 'Señorito, comida'. And we used to sit there and she would stand looking at us like this... 'Todo! Eat it all – todo!' But, of course, we couldn't actually eat it all because she'd cooked for four people. We could eat for three, but four was a bit too much and, of course, there was a bit more in the kitchen which was ready for seconds or whatever. So, Salvadora used to leave in the evening with her black bag and it was not empty; it was fine.
She was actually wonderful and she was a wonderful cook, even though Spain in those days was fairly destitute of luxury, so she would arrive and say, 'Que comida? What do you want for lunch?' So we'd say... I was typing away on the patio, of course, so we would say 'Boquerones, linguados, vamos a ver'. She had no teeth so she couldn't pronounce certain words and certain letters so... anyway, she would go off to the thing and then she would come back and she would say, 'Linguados, linguas' [sic] she used to say, 'no hay'. 'Boquerones, no hay. Pero...' and then you would find out what you were going to have for lunch. She made things called rizzoles which were with tuna fish, with sort of potato and some kind of... I don't know, delicious. I mean, she was a fantastic cook. So we lived very well and I wrote. I wrote one novel, I think it was called... yes, it was, A Wild Surmise. A Wild Surmise was set in a sort of Hispanic republic, excuse me, in the... in South America, which I'd never been to, and it was actually based on Malaga and what I had seen about life in Spain. I hadn't been there for more than three or four weeks when I started the book. I wrote a play first which was called The Roper House which was based on a, sort of, fascistic genius architect, a sort of English Frank Lloyd Wright, not that I'm saying Frank Lloyd Wright was a fascist. It was kind of Ayn Rand-ish actually; I don't know whether I'd read The Fountainhead, but I feel as if I probably had.
So, The Limits of Love was, by this time, I think, in proof. I can't remember, but I think it must have been and it would come out in the following summer.
Born in America in 1931, Frederic Raphael is a writer who moved to England as a boy. He was educated at Charterhouse School and was a Major Scholar in Classics at St John's College, Cambridge. His articles and book reviews appear in a number of newspapers and magazines, including the Los Angeles Times and The Sunday Times. He has published more than twenty novels, the best-known being the semi-autobiographical The Glittering Prizes (1976). In 1965 Raphael won an Oscar for the screenplay for the movie Darling, and two years later received an Oscar nomination for his screenplay for Two for the Road. In 1999, he published Eyes Wide Open, a memoir of his collaboration with the director Stanley Kubrick on the screenplay of Eyes Wide Shut, Kubrick's final movie. Raphael lives in France and England and became a Fellow of the Royal Society of Literature in 1964.
Title: Living on a shoestring in Spain
Listeners: Christopher Sykes
Christopher Sykes is an independent documentary producer who has made a number of films about science and scientists for BBC TV, Channel Four, and PBS.
Tags: Spain, Salvadora, A Wild Surmise, Bernard Levin
Duration: 5 minutes, 50 seconds
Date story recorded: March 2014
Date story went live: 10 September 2014