NEXT STORY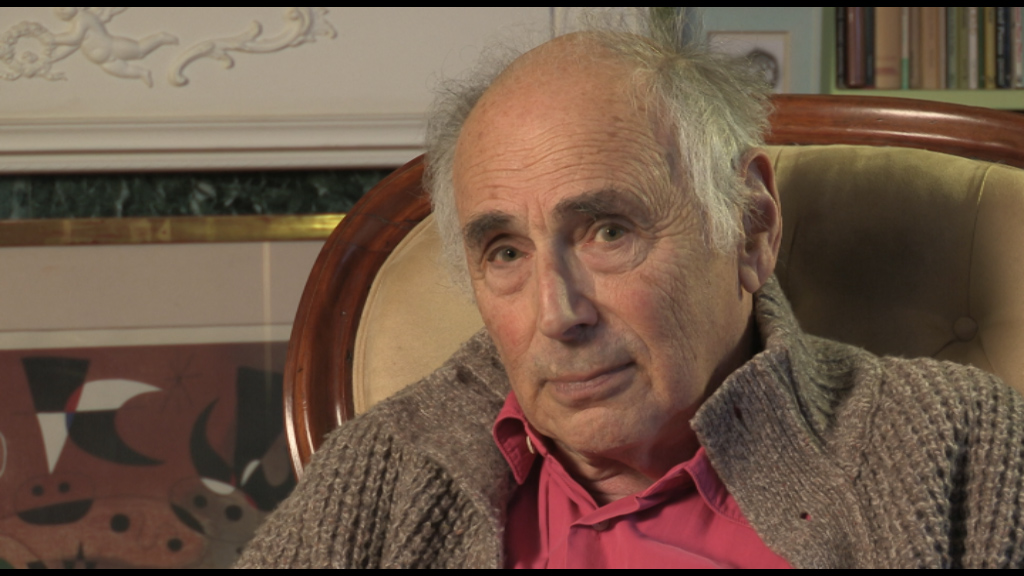 On being a writer
A productive time in Spain
1
...
5
6
7
8
9
...
15
So, I wrote this book and I was very conscious that DH Lawrence, whom in those days I admired very much, and I don't not admire now, though he doesn't get any nicer as time goes by in terms of his behaviour towards, in particular, Frieda's children, or Frieda and her children. Anyway, Lawrence had written a book about Australia called Kangaroo, apparently after being there for only six weeks. And he got Australia right in the essentials because... I don't vaunt myself on it, it's just one of those things: if you are a real writer and a novelist, you can get it very quickly. Old Willie Maugham made the point when he said, in order to write about the taste of roast mutton it's not a… in order to write about the taste of roast mutton, it's not necessary to consume an entire sheep, but it's a good idea to have eaten a lamb chop. So, the lamb chops in Spain were pretty accessible and I watched and I listened. I learned Spanish fairly quickly and read it with some facility because of my fortunate experiences with the Classics.
So, I wrote A Wild Surmise, and pretty damned good it is too, and sent that off to my publisher. And, the day after I finished A Wild Surmise, or rather, I finished it on a Friday and on the next Monday morning I started another novel. A little novel called The Trouble with England, which was based on a little episode which I'd... we'd experienced in a pension in southern France soon after our son Paul was born and we'd had a short holiday there. And the man had come in with a lot of water colour, small water colour post cards and he had painted them with his mouth, holding the brush in his mouth and he was a… he was or said he was, and I believed he was, a concentration camp survivor. Why he was unable to use his arms, I don't know. He may have lost one or two, I don't know. It stuck in my mind. So I had a couple who were sort of sensitive and... like me and Beetle, and another couple who were very British and I sort of, in the character of Joe, I was indignant at the way in which this man was treated and the way that the people in the pension didn't buy his postcards and all the rest of it. And the other guys say, well, you know, never mind and I, through this character, said, 'You don't think there's anything wrong with England, do you?' And he said, 'Oh, the trouble with England is the weather!' A fairly laborious irony, but it worked pretty well.
So, I did that and, I think also at that point, very strangely, I don't quite know why… Yes, of course I do, we had written… Leslie and I had written this Cambridge film which was being made, or had been made, I think… I never went near it when it was being shot, but I turned my back on Bricusse and on the world of show biz, in particular musical comedies I did not want to write and films I thought were pretty crappy. But, one has to live, so I was rung up by, or somehow or other I got in touch with… it must have been a telegram, I couldn't have been rung up because, of course, we had no phones, by a man called Fritz Gotfurt who was a Jewish refugee of very early date who had gone to England and now worked for ABC, and he wanted me to rewrite a screenplay or do some writing on a… yes, rewrite a screenplay which starred Dickie Todd who was then a big star, as well as having actually been a very brave man in the war, a colonel and so on, but he was a well know, randy little... little actor and the film was called Don't Bother to Knock and it was about some… I think it was an airline pilot or something and he had women here there and everywhere – anyway. So, I was going to get a £175 a week for three weeks of rewrite and, frankly, that was an absolute godsend and would keep Salvadora cooking rissoles more or less in perpetuity. So, I don't think I went back to England. I think they just sent it to me and I... I did it very quickly and, because I didn't give a damn about it, I actually did it quite well. It can happen. Not always, but it can happen. So they were very pleased and I was also very pleased.
And... we stayed in Fuengirola until the following... we arrived in October and I think we stayed until March, and in March I had a telegram from my agent, George Greenfield MC, who had been at Alamein when he was led through a minefield by a dead officer, or at least he always believed that he did, and he wasn't much of a fantasist – who shall say that he didn't have this experience? You know, lots of weird things happen. Anyway, George cabled me to say that Lippincott in America had bought the Limits of Love and they were going to pay $2,500 and they were going to spend $2,500 on publicity. I'd won the Lippincott prize. So, I thought it would be the first of many, but it wasn't.
Anyway, suddenly, we were in somewhat different case from anything that we'd been in before. Where were we? Yes, we were in 1960, and also we were a different case because Beetle was pregnant.
Born in America in 1931, Frederic Raphael is a writer who moved to England as a boy. He was educated at Charterhouse School and was a Major Scholar in Classics at St John's College, Cambridge. His articles and book reviews appear in a number of newspapers and magazines, including the Los Angeles Times and The Sunday Times. He has published more than twenty novels, the best-known being the semi-autobiographical The Glittering Prizes (1976). In 1965 Raphael won an Oscar for the screenplay for the movie Darling, and two years later received an Oscar nomination for his screenplay for Two for the Road. In 1999, he published Eyes Wide Open, a memoir of his collaboration with the director Stanley Kubrick on the screenplay of Eyes Wide Shut, Kubrick's final movie. Raphael lives in France and England and became a Fellow of the Royal Society of Literature in 1964.
Title: A productive time in Spain
Listeners: Christopher Sykes
Christopher Sykes is an independent documentary producer who has made a number of films about science and scientists for BBC TV, Channel Four, and PBS.
Tags: A Wild Surmise, The Trouble With England, Don't Bother to Knock, Limits of Love
Duration: 5 minutes, 47 seconds
Date story recorded: March 2014
Date story went live: 10 September 2014