NEXT STORY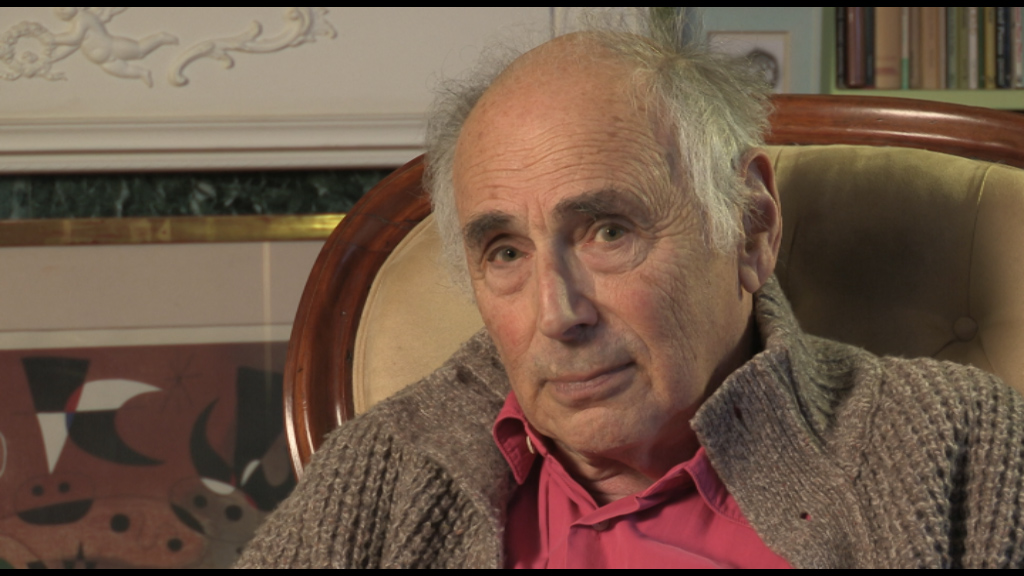 Settling down in Rome
A sudden turnaround in family fortunes
1
...
6
7
8
9
10
...
15
We went back to Fuengirola and things didn't go so well. I don't know why it was, but I began to get very short of money. So, I wrote to the bank in the way that English middle class people do, saying to the bank manager, Mr Webb of the Midland Bank, Sloane Square, would you please send me £250. And Selwyn Lloyd had just introduced the first of many British crisis budgets, and the bank manager wrote back and said that he would send me the money when I was in funds. I don't know why it had all gone, but it had. Which was a shock. I was okay. I somehow got by. I don't remember. Perhaps Stella sent me some money. Anyway, she arranged to see us in Sainte-Maxime when we left Fuengirola early the following summer.
It wasn't the best time of our marriage. We had two small children by then, Paul and Sarah, and we lived in a small cottage. I don't know. It... it was a low period between Beetle and me. There haven't been that many, but it was. And, in the end I was glad to get out of Spain in this Ford... in this Standard Ensign.
We drove up to Sainte-Maxime where I was going to meet Stella Richman who was on holiday there with her husband who ran a restaurant called the White Elephant which was very famous in London in the 60s, in Curzon Street where all the people used to meet. We drove up to Sainte-Maxime and when we got to Sainte-Maxime, there was a message from my agent in London, Richard Gregson. It may have been his partner Gareth Wigan, who later became quite a big shot in one of those US studios. Anyway, would I call? So, I called, and one of the plays that I had written for Stella Richman, was called Nothing But the Best, or it was called The Best of Everything when it appeared on television. It was a short story by Stanley Ellin, an American short story writer, and rather a good one, which I had transposed to England. It was about a guy who wasn't very smart who gets involved with the Ivy League people in New York and betters himself eventually to his own ruin. I made it a sort of working class oik in England who gets involved in an estate agent in London, and then eventually turns himself into the sort of person who can marry the boss's daughter and all the rest of it. And that was that. A man called David Deutsch wanted to buy the rights of my little playlet and turn it into a film, and he wanted me to write the script. So, very suddenly, and not for the first time in my life, which is why it would look very bad if I pretended that I was some kind of victim – not much of a victim, really – suddenly, from nothing, everything was fine. Stella said, oh, by the way, while you're doing that, you will do a couple more plays for me, won't you? She was very nice. Her husband was a chef and brought wonderful picnics in Sainte-Maxime, we had a great time. So, instead of thinking we were going to have to go back to England and find somewhere to live, and all the rest of it, we did go back to England in order that I should see David Deutsch who just… I said, well, I want to go write the script in Rome, and he said, fine.
His father was Oscar Deutsch who'd founded the Odeon cinema chain. He was a Manchester Jew and Manchester Jews, like Glaswegian Jews, are a slightly different race from North London Jews, if they're of a single race, which they're not, of course. In the sense that they'd often been in Manchester for quite a long time, like my father's mother's family, the Bebros and they were what the English used to call unapologetic Jews. Anyway, David had always obviously had a bit of money, he wasn't rich but he had a bit of money. He had a very, very pretty wife, called Claire, who was not Jewish. And, they were really nice. So, he said, they were going to pay me quite a bit of money which we could live on easily in Rome. So, we changed the Ford – why do I keep calling it a Ford? – the Standard Ensign for a Standard Vanguard which is a much bigger thing with lots of room for luggage in the back and the children could lie down and go to sleep while we drove up and down Europe, which we actually did quite a bit of. And, we drove down to Rome.
Born in America in 1931, Frederic Raphael is a writer who moved to England as a boy. He was educated at Charterhouse School and was a Major Scholar in Classics at St John's College, Cambridge. His articles and book reviews appear in a number of newspapers and magazines, including the Los Angeles Times and The Sunday Times. He has published more than twenty novels, the best-known being the semi-autobiographical The Glittering Prizes (1976). In 1965 Raphael won an Oscar for the screenplay for the movie Darling, and two years later received an Oscar nomination for his screenplay for Two for the Road. In 1999, he published Eyes Wide Open, a memoir of his collaboration with the director Stanley Kubrick on the screenplay of Eyes Wide Shut, Kubrick's final movie. Raphael lives in France and England and became a Fellow of the Royal Society of Literature in 1964.
Title: A sudden turnaround in family fortunes
Listeners: Christopher Sykes
Christopher Sykes is an independent documentary producer who has made a number of films about science and scientists for BBC TV, Channel Four, and PBS.
Tags: Sainte-Maxime, The Best of Everything, Stella Richman, David Deutsch
Duration: 4 minutes, 36 seconds
Date story recorded: March 2014
Date story went live: 10 September 2014