NEXT STORY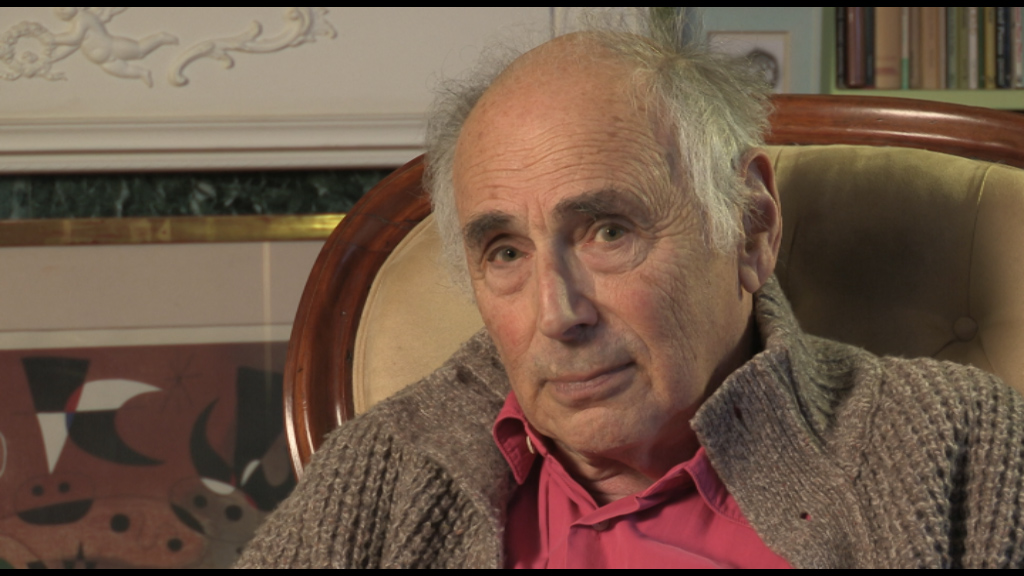 Purchasing a bit of paradise
The true story behind Lindmann
1
...
6
7
8
9
10
...
15
Lindmann brought out even more than The Limits of Love what I felt about the Jews and England and the whole damn thing – owed a great deal to a couple we had met in Fuengirola. She was called Juliana and she was the daughter of what was clearly a Nazi businessman who had then removed in good time to Buenos Aires. And he was a man called Johannes Piron, or so he said, who was a Jew who had lived in Holland all through the war and who, he said, had been in the Resistance. An America, who took a less charming view of Hans than I did said, 'What he means by the Resistance is that he stole coal'. Nevertheless, he survived. He was a charmer, and we used to play mah-jong with them. They went very quickly into Lindmann.
The essence of Lindmann was that I had heard, I can't remember when, a very famous story about a steamer called the Struma. The Struma had set sail from Constanta in Bulgaria in the south of the Balkans to go to Istanbul in 1943, '42 or 3. It arrived in Istanbul and it was rusty and it contained a great many Jewish refugees whose last hope it was to get on this boat. The British, of course, had tried to stop them doing this but we won't say anything more about that. Anyway, the ship got to Constantinople, Istanbul and docked, and it was completely unseaworthy and it was overloaded anyway, and the captain asks the... Turks for permission to disembark these people so that they could travel overland to Palestine. And the Turks, I don't know for what reason, but probably under pressure by the British, said that they wouldn't allow them to disembark unless the British would give them visas to enter Palestine. I suspect they knew very well that they wouldn't. And they wouldn't. So in the end, the Turks obliged this steamer to sail, even though she was unseaworthy and had engine trouble, all the rest of it; she sailed with however many hundred Jewish refugees onboard into the Black Sea and disappeared without trace. Some people think that the English torpedoed it, some people think that the Russians torpedoed it, some people think all sorts of things; it's very likely it just actually just fell apart. The storms in the Black Sea are quite vigorous. Anyway, I took this as the donnée for my piece and I postulated that there had been a survivor. There had been, I think, a survivor from the Struma, one or two.
I postulated the survivor was a man called Lindmann, and he arrived in England and began to play bridge with some of the people I'd played bridge with in England and all the rest of it, and he in fact of course was not a survivor at all. He hadn't come off the Struma – he was an English lower civil servant who had been the man who sent the telegram telling the British ambassador in Istanbul that they were not going to grant visas to the Jews on the ship, so in a kind of guilty paroxysm he had transformed himself into 'the survivor' that he wasn't. That was the donnée, and in the course of the book there is a screenplay, sort of a pretty full screenplay, which is a false reading so to speak, and then a dramatised, not that false reading, of the Struma affair, which is written by a man called... Oh God, I can't remember, which is based very much on Tom Maschler.
Anyway... so, I mean, I used people a lot. Willie Maugham always did, and I always have, and I think writers often do; I transform them a bit, and I sometimes find I like them better on the page than I like them in person.
Born in America in 1931, Frederic Raphael is a writer who moved to England as a boy. He was educated at Charterhouse School and was a Major Scholar in Classics at St John's College, Cambridge. His articles and book reviews appear in a number of newspapers and magazines, including the Los Angeles Times and The Sunday Times. He has published more than twenty novels, the best-known being the semi-autobiographical The Glittering Prizes (1976). In 1965 Raphael won an Oscar for the screenplay for the movie Darling, and two years later received an Oscar nomination for his screenplay for Two for the Road. In 1999, he published Eyes Wide Open, a memoir of his collaboration with the director Stanley Kubrick on the screenplay of Eyes Wide Shut, Kubrick's final movie. Raphael lives in France and England and became a Fellow of the Royal Society of Literature in 1964.
Title: The true story behind "Lindmann"
Listeners: Christopher Sykes
Christopher Sykes is an independent documentary producer who has made a number of films about science and scientists for BBC TV, Channel Four, and PBS.
Tags: Lindmann, Struma, Istanbul, Palestine
Duration: 4 minutes, 16 seconds
Date story recorded: March 2014
Date story went live: 10 September 2014