NEXT STORY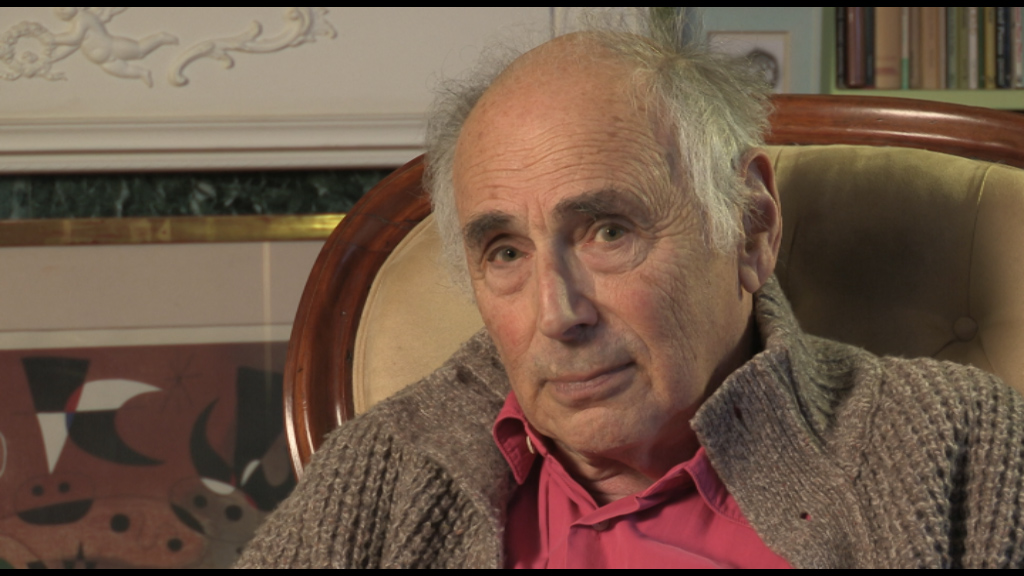 Resentment fuels my creativity
No rest for the screenwriter
1
...
7
8
9
10
11
...
15
So it was extraordinary. We then left and we went down to Zurich, Stanley and I, which was nearer Bürgenstock, and Stanley said, 'Let's buy some watches'. I never heard 'watches' in the plural as something that you were going to buy, so I said, oh, you know, it's fine, I've got a watch, I'm OK. 'No, let's buy some watches'. So we went into this store and the guy produced watches and put them on this kind of tray with the felt and the surround, and Stanley said, 'Which ones do you want?' And, you know, you discover what kind of a tart you are according to what it is that you're willing to take or not take. In the end I said, oh Stanley, I can't, and he said, 'Of course you can! Don't be so stupid. It's nothing. It's nothing!' So I... he gave me I think two watches, one with an alarm with a sort of pendant thing and all the rest of it. I've got it – I haven't used it for years anyway, and I flew back to Rome; at this time they were shooting Darling and everything was just fine.
One day while they were shooting Joe Janni rang up at one o'clock in the morning from London because they were shooting scenes in London as well, of course, as in Italy, which they did do eventually. So he said, 'Fred, I'm very worried about the scene we're shooting tomorrow, you know?' I said, 'Joe, do you know what time it is?' So he said, 'What? Where are you?' So I said, 'What number did you dial in what country?' 'Oh yes'. 'It's one o'clock in the morning in Rome, and we're in bed, and I don't want to talk about a fucking script'. 'Look, I understand, I'm sorry, you know? I didn't realise'. 'Yes you did, you did'. 'Alright, I did. But never mind that, Fred for God's sake, you know? We have to shoot the scene in the morning. Now, this scene doesn't work. I want you... have you got the script there?' I said, 'Joe, I'm in bed! I haven't got the script'. 'Have you got the script in the place?' 'I don't want to do this now!' 'Yes, please do'. So I then embarked on an even more elaborate form of abuse with various C and F words liberally distributed, and Joe said, 'That may very well be true, but on the other hand, have you got the script?' So I said, 'Wait a minute'. So I went and got the script, so he said, 'If you look on page whatever it is you'll see… Read the script, read the scene Fred and tell me honestly is it good enough?' So I read the scene, and I said, 'No, it's not good enough, Joe, so why don't you and John rewrite it?' I said, 'because you're the people who really create film, are you? You're the people... John does all the interviews and he's the great creative person on this film, and I'm a little nobody that you've done a good turn to by allowing me to be your secretary. You write the fucking scene, or get John to write the fucking scene and we'll see if it's any better'. So he went, 'Fred, for God's sake, I thought we were friends?' 'Yes, well, perhaps we were, but actually, in view of the fact that you're trying to get credit on writing this film with me in some way or other, we're not friends'. 'Fred, listen – the film we are doing is the film we are doing. It's going to have your name on it, you know very well it's going to have your name on it. Will you look at the scene?' So I say, 'I'll look at it in the morning'. He said, 'You can't look at it in the morning! We're shooting the scene in the morning', and he said, 'the hour is different in Italy', so I said, 'I know the hour is different in Italy'. 'Look, for God's sake'.
So I get up now, 01.15, 01.30 and I go in the other room and I start rewriting the scene and then I call him and I phone it through, and he says... and I say, 'Don't ask me any favours ever again, because I'm out of favours with you! I've worked for months now without being paid, you know that'. 'Look, for God's sake, we make the film, I mean now, what's the rouble?' So, that was what was going on. So of course I dictated the thing to him, and a couple of days later the phone... the front doorbell rang at the flat, and a man came in with a copy of Lattimore's translation of The Iliad, and inside the book was a card in Joe's extremely difficult to read writing which said, This is the story of a much bigger war, at which point, of course, it was impossible not to be reconciled with him. He was very good fun to be with.
Born in America in 1931, Frederic Raphael is a writer who moved to England as a boy. He was educated at Charterhouse School and was a Major Scholar in Classics at St John's College, Cambridge. His articles and book reviews appear in a number of newspapers and magazines, including the Los Angeles Times and The Sunday Times. He has published more than twenty novels, the best-known being the semi-autobiographical The Glittering Prizes (1976). In 1965 Raphael won an Oscar for the screenplay for the movie Darling, and two years later received an Oscar nomination for his screenplay for Two for the Road. In 1999, he published Eyes Wide Open, a memoir of his collaboration with the director Stanley Kubrick on the screenplay of Eyes Wide Shut, Kubrick's final movie. Raphael lives in France and England and became a Fellow of the Royal Society of Literature in 1964.
Title: No rest for the screenwriter
Listeners: Christopher Sykes
Christopher Sykes is an independent documentary producer who has made a number of films about science and scientists for BBC TV, Channel Four, and PBS.
Tags: Joe Janni, Stanley Donen
Duration: 4 minutes, 45 seconds
Date story recorded: March 2014
Date story went live: 10 September 2014