NEXT STORY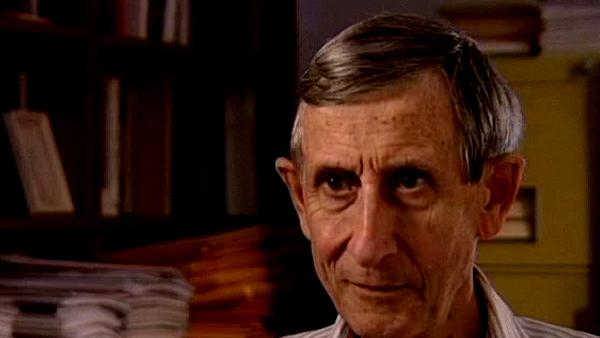 How the warm neutron principle works
Building a safe reactor at General Atomics
1
...
10
11
12
13
14
...
16
Freddie de Hoffman was a Los Alamos physicist who went to Geneva in 1955 at the first international conference where the experts on nuclear reactors from the United Kingdom, the United States and the Soviet Union got together and the whole field was declassified, suddenly. It had... everything involving reactors had been secret up to 1955, and suddenly it was thrown open and all these experts came together and had a great time describing to each other what they'd been doing. And the publications of the Geneva Conference then became the bible for reactor physicists. And Freddie de Hoffman who had been representing the United States in Geneva came home and decided that this was the time to start a company actually to build peaceful reactors, something he'd always wanted to do. Now he could do it out in the open, independent of the government. So he started the company, General Atomic, in San Diego, and it started in the summer of 1956 with a three month workshop to which I was invited, and it was a marvellous time. We had... Edward Teller was the leader of our group, and there were a lot of real reactor physicists there. I, of course, knew nothing about reactors but I learned the subject very fast and it was tremendous fun. And our project, which Edward Teller in fact promoted - it was Teller's idea - was to build a safe reactor. He understood right from the start that the real problem with reactors was safety, that in order to make reactors publicly acceptable you must make them really safe, and by really safe, his definition was that you could let a crowd of school children into the control room and they couldn't do any harm; no matter what sort of nonsense they did, the thing couldn't blow up. So that was our charge. And I found that extremely challenging and I actually invented the method which we used for making the thing safe, which is a thing called the warm neutron effect which I was very delighted with.
Freeman Dyson (1923-2020), who was born in England, moved to Cornell University after graduating from Cambridge University with a BA in Mathematics. He subsequently became a professor and worked on nuclear reactors, solid state physics, ferromagnetism, astrophysics and biology. He published several books and, among other honours, was awarded the Heineman Prize and the Royal Society's Hughes Medal.
Title: Building a safe reactor at General Atomics
Listeners: Sam Schweber
Silvan Sam Schweber is the Koret Professor of the History of Ideas and Professor of Physics at Brandeis University, and a Faculty Associate in the Department of the History of Science at Harvard University. He is the author of a history of the development of quantum electro mechanics, "QED and the men who made it", and has recently completed a biography of Hans Bethe and the history of nuclear weapons development, "In the Shadow of the Bomb: Oppenheimer, Bethe, and the Moral Responsibility of the Scientist" (Princeton University Press, 2000).
Tags: General Atomics, Geneva, 1955, UK, USA, USSR, Geneva Summit, 1956, Frederic de Hoffmann, Edward Teller
Duration: 2 minutes, 14 seconds
Date story recorded: June 1998
Date story went live: 24 January 2008