NEXT STORY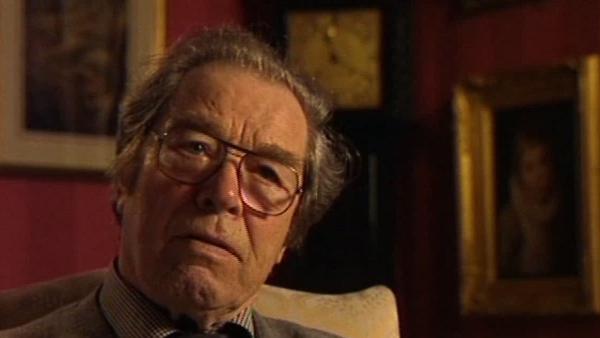 Watches written with Sam Clutton
My book on The Art of Breguet
George Daniels
Master watchmaker
1
...
4
5
6
7
8
9
In particular, Breguet I had studied for 10 or more years. I learnt a tremendous amount about that, and of course I'd learnt a great deal about watchmaking, which was quite different to restoration, and what to do with that knowledge?
Well, it seemed to me the answer was to publish it in book form so that it wouldn't get lost. I realised that if I didn't write the Breguet book before I got deeply into making watches, then I would forget to do so and would forget what was in it and it would be lost. And as it contained absolutely unique knowledge of the watches and the mechanisms and... interesting information from Breguet's archives in Paris, to which I had total access, I knew that if I didn't get that down on paper, it would be lost. And so I set to... brought out all my photographs, which I had taken during all the years I worked on antique watches from about 1960, and I had bought myself a Leica camera, because a Leica camera was a beautiful, neat precision instrument, which appealed to me, quite unsuited for taking pictures of watches but I didn't mind that, I just wanted a Leica camera. And I did use it to take all the pictures in the book in the end, even holding it one and a half metres above my head to photograph something on the floor. Still I got the pictures I wanted with that camera. I only had the one lens, which meant it was very limited, but it did what I wanted, and I brought out all these photographs and there were hundreds of them.
And then I went through them, I began to realise that there was a definite progressive pattern on all Breguet's products. He made many, many different types of products, but each one had a progression towards ultimate development. And so it then became easy to get the book into perspective and to write about it and as I... as with the English makers, I'd been very, very close to my 'friends', and so I was with Breguet. I was a friend of Breguet because we'd been together all these years and I knew everything that he had done. I'd made drawings of all his mechanisms and explained how they worked, and so it was a very easy matter really for me to write that book. I just settled down to it and I think in three months it was all written, and with another couple of week's work, it was all ready for the printers. So it was published by 1975 and was very well received because it's the only complete book, not on Breguet, but on his art, his work, that's what it was meant to be. Since then, other books have come out, which are sort of coffee table books and they talk about the customers who bought Breguets. They're jolly nice... social history, but I'm a technical man and so it doesn't particularly interest me. I preferred the mechanical aspects.
And the book was very well received and sold, and it's gone through half a dozen reprints now and it's in French and Italian and that's all very satisfying. I never ever made any money out of it as far as I can remember, but then, you know, if you're not a professional novel writer, you don't expect to make money out of technical books.
George Daniels, CBE, DSc, FBHI, FSA (19 August 1926 - 21 October 2011) was an English watchmaker most famous for creating the co-axial escapement. Daniels was one of the few modern watchmakers who could create a complete watch by hand, including the case and dial. He was a former Master of the Clockmakers' Company of London and had been awarded their Gold Medal, a rare honour, as well as the Gold Medal of the British Horological Institute, the Gold Medal of the City of London and the Kullberg Medal of the Stockholm Watchmakers' Guild.
Title: My book on "The Art of Breguet"
Listeners: Roger Smith
Roger Smith was born in 1970 in Bolton, Lancashire. He began training as a watchmaker at the age of 16 at the Manchester School of Horology and in 1989 won the British Horological Institute Bronze Medal. His first hand made watch, made between 1991 and 1998, was inspired by George Daniels' book "Watchmaking" and was created while Smith was working as a self-employed watch repairer and maker. His second was made after he had shown Dr Daniels the first, and in 1998 Daniels invited him to work with him on the creation of the 'Millennium Watches', a series of hand made wrist watches using the Daniels co-axial escapement produced by Omega. Roger Smith now lives and works on the Isle of Man, and is considered the finest watchmaker of his generation.
Tags: The Art of Breguet, Leica camera, Abraham-Louis Breguet
Duration: 3 minutes, 48 seconds
Date story recorded: May 2003
Date story went live: 24 January 2008