NEXT STORY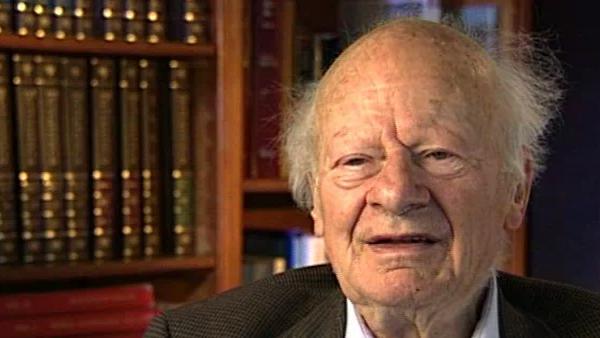 First impressions of Cornell
Job offers from Bristol and Cornell
1
...
3
4
5
6
7
...
16
[Q] You spent a year in Manchester and then...
And half a year in Bristol.
[Q] You receive an offer to be a fellow at Bristol for the entire year or just for the semester?
For the entire year, but I quit in the middle of that year because I got an offer from Cornell, and this offer was largely due to the fact that I had taken good care of Lloyd Smith when he was in Munich and Cornell was very ambitious. They wanted to go into nuclear physics, and... well, Lloyd Smith had taken care of introducing me to the department chairman when... when this person, Professor Gibbs happened to come to Europe, so I was known to Gibbs as well as to Smith. So they made me an offer as an acting assistant professor at Cornell with the possibility that I would then stay as a fully assistant professor.
[Q] This was actually for the fall of 1934.
It was for the fall of '34, but I had promised Nevill Mott to come to Bristol and went there and said I am coming here, but I will come to Cornell then for the second semester.
[Q] You indicated that you were well-known to Lloyd P Smith and to Gibbs, but it's probably also correct to say that you were well-known in the world of physics by that time.
I was sufficiently well-known.
[Q] And recognised in terms of...
It was quite acceptable to nominate me as an assistant professor.
[Q] Well, you were very young.
Not so terribly young.
[Q] And it also presumably helped that Mr Bragg could write for you at that stage.
That certainly helped. I was welcomed by everybody in the department, except Richtmyer who was in a continual feud with Gibbs. Richtmyer had wanted to be department head and he was Dean of the Graduate School, and was very much against everything that Gibbs would do.
The late German-American physicist Hans Bethe once described himself as the H-bomb's midwife. He left Nazi Germany in 1933, after which he helped develop the first atomic bomb, won the Nobel Prize in Physics in 1967 for his contribution to the theory of nuclear reactions, advocated tighter controls over nuclear weapons and campaigned vigorously for the peaceful use of nuclear energy.
Title: Job offers from Bristol and Cornell
Listeners: Sam Schweber
Silvan Sam Schweber is the Koret Professor of the History of Ideas and Professor of Physics at Brandeis University, and a Faculty Associate in the Department of the History of Science at Harvard University. He is the author of a history of the development of quantum electro mechanics, "QED and the men who made it", and has recently completed a biography of Hans Bethe and the history of nuclear weapons development, "In the Shadow of the Bomb: Oppenheimer, Bethe, and the Moral Responsibility of the Scientist" (Princeton University Press, 2000).
Tags: Uiversity of Manchester, Bristol University, Cornell University, Lloyd Smith, William Lawrence Bragg, Floyd K Richtmyer, Nevill Mott
Duration: 3 minutes, 31 seconds
Date story recorded: December 1996
Date story went live: 24 January 2008