NEXT STORY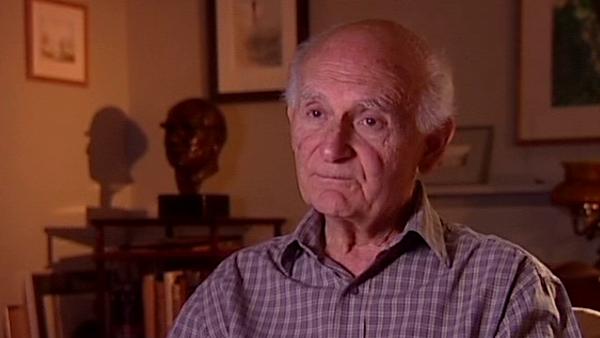 Thoughts on retiring
Making mistakes and how to remedy them
1
...
3
4
5
6
7
8
In general I'm sure I have hidden things from patients. I must have done. You just, you just adjust your memory... either from vanity or just feeling stupid, all the various reasons... but on the whole I found saying to patients you don't know what's going on, which I very frequently did, is perfectly all right as long as you give them a plan, where you're going to go from there. And I think that... in nearly every case they might think you're an idiot and you should know, which is okay, but I think in most cases, if you tell them what you are proposing to do about it and that's the most important, open thing you can do.
And as regards serious mistakes, well, I suppose I probably suppress most of them, but I do remember some things, some things where you weren't quite on the ball, you didn't kind of see where one element in the diagnosis had gone off too far to be right and you didn't rethink the thing from the beginning, and some things where you didn't actually understand it. I remember a young girl of 17 who died rapidly of septicaemia, supposed, and... after years I thought about her and I thought, she had toxic shock syndrome, which was not recognised. It was published years after that and I didn't feel guilty because, I mean, but I thought, oh, that's what that girl died of. And another thing as an example because of dealing with all these very acute septicaemias and stuff was what I call the slippery slope of people who have rather mild, apparently mild features and then six hours or 12 hours later you're, you're really on the slippery slope, you're in really deep trouble, and I think now, with all the intensive care work and people like Mike Levine at St Mary's studying children with septicaemia in much greater depth and I think the education side of that has got better. This charity I work for has been very active in that.
[Q] This charity? What was that?
Well, I'm involved with a, a meningitis charity called Meningitis Research Foundation and I think they've done excellent work, both in research portfolio and in both public and professional education. We've done decision pathways for casualty doctors, both for children and for adults, in query septicaemia, and I think decision pathways are, in a kind of way, they stop you thinking, but I think for this kind of thing, where there's so much noise in the system, so many things going on, I think they're extremely valuable tools and one of the things they've shown is how to be ahead of the slippery slope, as I call it. Now that's the thing I... I'm absolutely certain I can remember at least one, and I'm sure there are other cases where I got it wrong, and the patient died because I didn't realise the speed of the process.
But, no, I don't feel incredibly guilty about most things. Most things, you know... you know, I didn't know how to handle it or it was beyond anybody's care, but I do feel sad about pain. No I, no I don't spend my time mulling over patients who have died, no I don't actually but, you know, obviously one terribly regrets it and I did find the AIDS deaths incredibly painful. They were awful, awful illnesses.
British doctor Harold Lambert (1926-2017) spent his career tackling infectious diseases, helping in the development of pyrazinamide as an effective treatment for tuberculosis. He also published work on the rational use of antibiotics and was a trustee and medical advisor for the Meningitis Research Foundation.
Title: Making mistakes and how to remedy them
Listeners: Roger Higgs
Roger Higgs was an inner city GP for 30 years in south London, UK, and is Emeritus Professor of General Practice at Kings College London, where he set up the department.

He gained scholarships in classics at Cambridge but changed to medicine after a period of voluntary work in Kenya in 1962. He was Harold Lambert's registrar for 18 months in the early 1970s, the most influential and exciting episode in his hospital training. He set up his own practice in 1975. He helped to establish medical ethics as a practical and academic subject through teaching, writing and broadcasting, and jointly set up the 'Journal of Medical Ethics' in 1975.

His other work included studies in whole person assessment and narrative in general practice and development work in primary medical care: innovations here included intermediate care centres, primary care assessment in accident and emergency departments, teaching internal medicine in general practice and establishing counselling services in medicine.

He was made MBE in 1987 for this development work and now combines bioethics governance, teaching and writing with an arts based retirement.


Tags: Michael Levin
Duration: 3 minutes, 19 seconds
Date story recorded: October 2004
Date story went live: 24 January 2008