NEXT STORY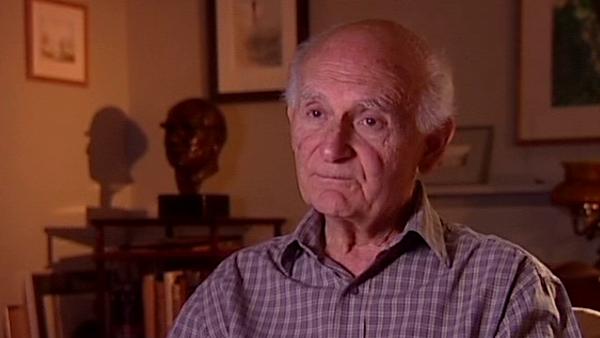 Knowing your patient
Systematic reviews and evidence-based medicine
1
...
3
4
5
6
7
8
There's this phase about systematic reviews and evidence-based medicine which goes a bit together because that's often one of the roots into an evidence base, and I do have a rather, I have to say, a rather ambivalent attitude towards them. It's true, on the good side, that there's so many things we do which we don't know what the evidence is, if indeed there is any good evidence, and medical history is littered with examples where people were doing things with good intent and with an apparently good theoretical reason, but which turned out to be either no good or harmful and, no doubt, we're doing the same today except we don't recognise it until it's shown to us. So these reviews do have a very strong function in... the Cochran reviews and things like that... in penetrating the existing body of evidence and saying where do we stand? The reason for the other side of my ambivalence is that, I don't know, you'd have to tell me this, but I think if you sat in a consulting room and measured off the questions or the issues which you have to do concern... or the forks in your diagnostic road, I think there'd be huge numbers in which you wouldn't have enough evidence for an evidence-based review. So, in other words, it only covers a small component of the problem. I think... you can... you might still say there's a good side to that in the sense it brings up the issue, but some of them are really so trivial. I mean, they're not exactly Emperors No Clothes, but he's jolly badly clad for some of them, and also they're stupefyingly boring to read. I read one not long ago in the BMJ about evidence - one of the things I'm interested in - in giving contacts of people with meningococcal disease chemo prophylaxis. And I read this quite carefully because I was interested in it, and they screened about, I think it might have been 22 papers and they'd found four which were so solid they needed to be analysed. So when you analysed their paper itself, you had I think there were three sets of authors from different countries - you can imagine the money involved in all this - and quite a big paper, several pages in the BMJ which in fact was an analysis of four previous papers and it resulted in saying, well, what we're doing is about right and I thought this is totally ridiculous. Also there has to be a bit of personal pique, because seeing patients, as you will agree, is quite taxing at times, and doing bench research is quite difficult; and planning and doing a clinical trial is much more difficult than people give it credit for. These chaps sit with a laptop, looking up Google and Medline and come up with this paper. I mean I think it's quite insulting as a matter of fact. That, that's a bit extreme, I agree, but it's... but, but I think the larger issue, which is a serious one, is if it is the case, which it is, that quite a lot of what we do doesn't have a very sound scientific base, what are we doing the rest of the time, which in fact then comes down to question of is there a real craft in medicine? Is the stuff without a statistical base just us talking nonsense and saying, 'In my, in my experience I do this or that', or has it got some real basis? And that's quite a difficult thing to answer, isn't it? I mean, I think on the craft side it, it must have a real basis. I mean, say an orthopaedic surgeon dealing with hands and how do you get a person better after some hand thing, I'm sure he knows a lot of stuff that we don't know and his physiotherapist knows a lot of stuff and what they do is based on a lot of experience. So, although old Hippocrates says experience is fallacious, it's not entirely fallacious and I... I mean I've got to believe this because, after all, most of what I've been doing and you've been doing we don't have an evidence base. But I do think there's stuff which is so compelling from an individual doctor's or nurse's or health visitor's experience that although we have to be cautious about it, I think there must be a huge amount of stuff which has got a real basis and which is not a statistical or trial basis. So I think both things. It's just that, you know, the BMJ has got obsessed with systematic reviews. I mean you can't bear to read it it's so boring.
British doctor Harold Lambert (1926-2017) spent his career tackling infectious diseases, helping in the development of pyrazinamide as an effective treatment for tuberculosis. He also published work on the rational use of antibiotics and was a trustee and medical advisor for the Meningitis Research Foundation.
Title: Systematic reviews and evidence-based medicine
Listeners: Roger Higgs
Roger Higgs was an inner city GP for 30 years in south London, UK, and is Emeritus Professor of General Practice at Kings College London, where he set up the department.

He gained scholarships in classics at Cambridge but changed to medicine after a period of voluntary work in Kenya in 1962. He was Harold Lambert's registrar for 18 months in the early 1970s, the most influential and exciting episode in his hospital training. He set up his own practice in 1975. He helped to establish medical ethics as a practical and academic subject through teaching, writing and broadcasting, and jointly set up the 'Journal of Medical Ethics' in 1975.

His other work included studies in whole person assessment and narrative in general practice and development work in primary medical care: innovations here included intermediate care centres, primary care assessment in accident and emergency departments, teaching internal medicine in general practice and establishing counselling services in medicine.

He was made MBE in 1987 for this development work and now combines bioethics governance, teaching and writing with an arts based retirement.


Tags: British Medical Journal
Duration: 4 minutes, 50 seconds
Date story recorded: October 2004
Date story went live: 24 January 2008