NEXT STORY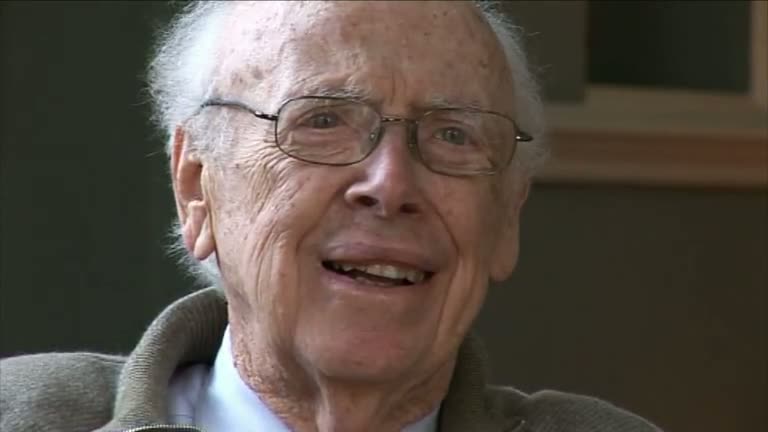 Courses at Indiana and my thoughts on philosophy
Going to Indiana University
1
2
3
4
5
...
10
Well, I got to Indiana because my adviser proposed that as a second alternative to Caltech, because Caltech had Morgan, who'd gone there from Columbia, and the main emphasis at... over the biology division at Caltech was genetics, whereas in most schools, genetics was just one of seven or eight other disciplines, whereas it was at least half of what you would see at Caltech. Instead of having only one geneticist, there were a number. And then there was Pauling, who certainly popularized the notion that the mysteries of life would come from understanding the unique biological molecules, like the proteins. All the talk was on proteins, there was really nothing said about nucleic acids at that time. And somehow my adviser knew that, well, of course, that Muller had gone there, that he knew of Luria, he knew of Tracy Sonneborn.
[Q] You didn't meet any of these people?
I didn't know when I went there, no, it was just... it was convenient, you know, it was four hours away by train and so I could get there, and then in my senior year as I was applying for graduate school, Hermann Muller got the Nobel Prize, so that made it more... easier to apply, that Morgan had died at, you know. In those days, you know, I... we thought that, you know, old famous people were people you'd want to know.
[Q] Before they died?
Yeah, well, you know, that they were still interesting, whereas I'm sure if I had met Morgan, he would have bored me. You know, whereas Muller wasn't boring, Muller was,,, his course was, you know, the history of his life, so we really learned what the fly room was like, and what Morgan was like, and sort of... how Muller didn't always get the credit for the ideas that he had, that he was basically picked on, probably, because he was short and... and Jewish, though, I've read that he was only half-Jewish. He was certainly short, that is the... there was no doubt about that, and we sort of thought, well, he had the shape of a drosophila, you know, like a dumpy fly. But he used Waddington's texts for his course, which was something like modern genetics written before the war, but with all the references to... You know, Waddington was interested in embryology, so you really... he was trying to... it was a good book. It was a terrible disappointment to meet Waddington after really respecting him from his book, and then... but at the same time, I took Mower's course, I took Luria's course, and from the very start of it, they, you know... he... the only text was one text on plant viruses, so we had plant viruses as the text book, and of course that talked about T and B and RNA and so I learned the words in Bawden's book.
Bawden was another disappointment, when he made a... he wasn't a chemist, you know, he was just a plant pathologist. But... and Luria's course was fun, and soon, you know, I learned there was a connection between Luria and Delbrück and Delbrück was the really hero of Schrödinger's book, and so in going to... I possibly knew that Delbrück was at Caltech, which might have been, but I think it was Pauling really was the attraction to get there.
[Q] You would have gone to Caltech if they had taken you?
If they'd accepted me.
[Q] Right, why didn't they take you, do you think?
Probably my grades in mathematics, among others, you know. I was... the recommendations were... all talked about me being a very keen naturalist, and in Indiana, the dean... no... yeah, it was the dean of the graduate school, who was... Fernandus Payne who'd done his PhD at Columbia before HW Muller and Muller arrived there, so very early drosophila under Morgan. He wrote me if I wanted to pursue a career, continue to pursue an interest in birds, I shouldn't come to Indiana. So, you know, they were being honest, it's... it's not what we want students to be interested in, but I had in fact changed before then, I didn't wish to pursue an interest, and... because, you know, studying birds wasn't going to replace God, in a... in a sense of providing a... an explanation for why things happen.
American molecular biologist James Dewey Watson is probably best known for discovering the structure of DNA for which he was jointly awarded the 1962 Nobel Prize in Physiology or Medicine along with Francis Crick and Maurice Wilkins. His long career has seen him teaching at Harvard and Caltech, and taking over the directorship of Cold Spring Harbor Laboratory in New York. From 1988 to 1992, James Watson was head of the Human Genome Project at the National Institutes of Health. His current research focuses on the study of cancer.
Title: Going to Indiana University
Listeners: Martin Raff Walter Gratzer
Martin Raff is a Canadian-born neurologist and research biologist who has made important contributions to immunology and cell development. He has a special interest in apoptosis, the phenomenon of cell death.
Listen to
Martin Raff
at Web of Stories
Walter Gratzer is Emeritus Professor of Biophysical Chemistry at King's College London, and was for most of his research career a member of the scientific staff of the Medical Research Council. He is the author of several books on popular science. He was a Postdoctoral Fellow at Harvard and has known Jim Watson since that time
Tags: Caltech, HW Muller, Tracy Sonneborn, CH Waddington, Frederick Bawden, Salvador Luria, Max Delbrück, Fernandus Payne
Duration: 6 minutes, 31 seconds
Date story recorded: November 2008 and October 2009
Date story went live: 18 June 2010