NEXT STORY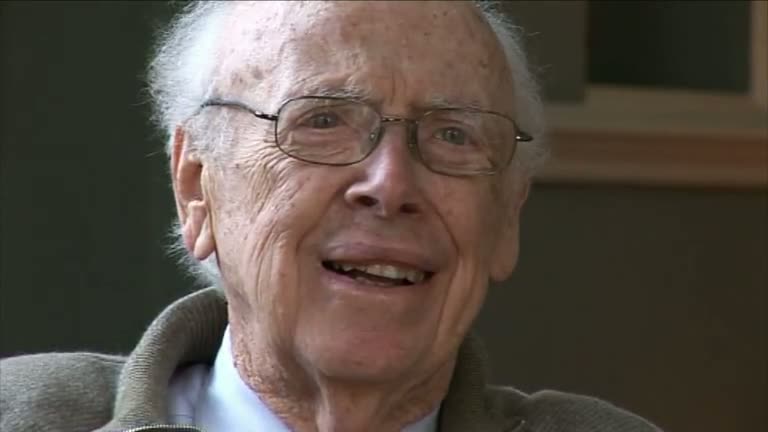 Going to Cambridge
Switching to nucleic acid chemistry and moving to Copenhagen
1
2
3
4
5
...
10
I think I took the Avery experiment... it was probably right, in the same sense, you could say... well, there was all... a lot of reasons why it wasn't right in the same sense, you know. I've taken, like... probably killed Luria, yeah, it's probably a fact, okay? That is not 100% proven, but sometimes you have to act, you have to make a choice, even though it's not 100% truth all right? So, if you looked at it, Avery's experiment was probably right.
[Q] But the phage group did not have this view?
No, don't ask me, maybe because, you know, Max never took 'What is Life?' seriously, as I did. Probably because he knew Schrödinger and... or had met him, and Schrödinger wasn't mystical the way he was in my eyes.
[Q] So, how did you get to Copenhagen?
Because Herman Kalckar was in the United States, I don't know why, and he was at a phage group meeting in St Louis in the Fall of 1950, and I talked to him, and he had got a hold of a little radioactive adenine or something, and he wanted to... I was talking about what Kornberg did, you know, trying to find a cell free system to make DNA. Yeah, so, I went to Copenhagen sort of thinking this is what Kalckar would put me to doing, but discovered, when I got there, his lab was working on nucleosides, this is how you link the sugar versus the base. I realized, you know, I could do that for two years, but it would be no closer to what the gene was. And so soon after getting there, I think we were... I think I hadn't met him before, the Danish microbiologist Ole Maaløe had visited Caltech and wanted to switch to working with bacterial viruses. And he had been... he'd been doing some form of... I think... he... you know, curing bacterial infections.
But then wanted to do it, and so he welcomed Gunther Stent and I, who both saw Herman's lab as a total loser, and particularly when within weeks after her arrival, which was simultaneous with mine, of the post-doc, Barbara Wright, Herman announced to everyone that he and Barbara... or Barbara was his heart's desire, and he had left his wife. And I had... I described the camping trip at great length in Avoid Boring People, that was a woman I just wanted to be as far away from as possible.
So, you know, Herman's lab just lost, but I think even if Barbara hadn't been there, nucleosides was just too boring. And in... at the Cold Spring Harbor phage meeting, Seymour Cohen had... there was, say, 50% of the DNA of the parental phage got into the progeny, and somehow, there was quite a question... Well, could there be two sorts of DNA, genetic DNA and non-genetic DNA, and only the genetic DNA were passive? Seymour Cohen said, 'Well, if you do two generations of the genetic DNA and the second generation you'd get 100% transfer'. So actually, from the moment I heard that, I wanted to do that experiment because... and so I did it in Copenhagen in Maaløe's lab and got 50% of the second generation, and we knew it was... we did at the start.
And so it was after the failure of that result that I went off to Naples, and with Kalckar and Barbara, and in the middle of May there was the small meeting on macromolecules where Maurice Wilkins showed up instead of Randall and showed the crystal DNA photo. And, you know, the moment I saw that I... you know, it was like seeing, you know, the perfect girl, anything you... any other girl was uninteresting once you saw that. So, a whole series of just lucky events. But you know, with the general rule that if you sit at home it's a bad idea, and so when you're young you should just travel around as much, meet as many people around that, go to a lot of meetings, you don't know what you're going to... who you're going to meet. You know, you can sort of stay at home at 80, but it doesn't pay when you're 20.
American molecular biologist James Dewey Watson is probably best known for discovering the structure of DNA for which he was jointly awarded the 1962 Nobel Prize in Physiology or Medicine along with Francis Crick and Maurice Wilkins. His long career has seen him teaching at Harvard and Caltech, and taking over the directorship of Cold Spring Harbor Laboratory in New York. From 1988 to 1992, James Watson was head of the Human Genome Project at the National Institutes of Health. His current research focuses on the study of cancer.
Title: Switching to nucleic acid chemistry and moving to Copenhagen
Listeners: Martin Raff Walter Gratzer
Martin Raff is a Canadian-born neurologist and research biologist who has made important contributions to immunology and cell development. He has a special interest in apoptosis, the phenomenon of cell death.
Listen to
Martin Raff
at Web of Stories
Walter Gratzer is Emeritus Professor of Biophysical Chemistry at King's College London, and was for most of his research career a member of the scientific staff of the Medical Research Council. He is the author of several books on popular science. He was a Postdoctoral Fellow at Harvard and has known Jim Watson since that time
Tags: Avoid Boring People, Herman Kalckar, Ole Maaløe, Gunther Stent, Barbara Wright, Seymour Cohen, Maurice Wilkins
Duration: 5 minutes, 16 seconds
Date story recorded: November 2008 and October 2009
Date story went live: 18 June 2010