NEXT STORY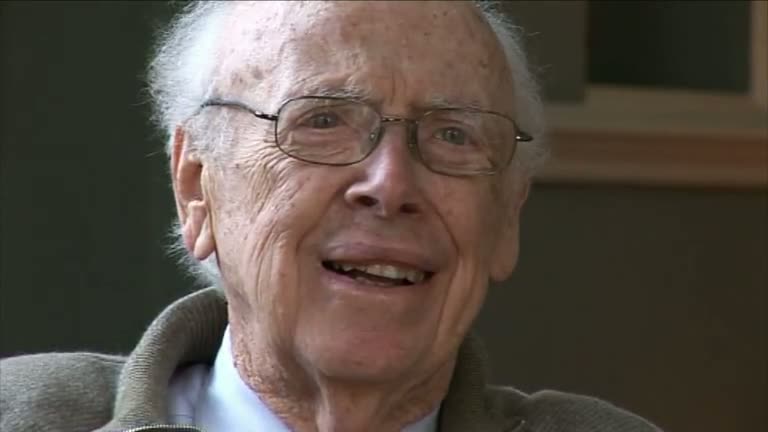 Consequences and fear
Competition and microbiology
1
2
3
4
5
...
10
I'm competitive, but I don't think I'm violent. If this correlation between width of face and, you know, I never, to my knowledge, have ever hit anyone. You know, it's not... well, with... it was only because I was a small one. And if you hit someone when you're small, you know, you lose. So never do anything where you're... so violence was not a way for a weak person to win. He would rather win in some other way. But, you know, when you say, English don't want to win, I just took it, well, you know, in the... particularly in the '70s and '80s when you were so... the financing was so poor that how were we going to compete, you know? You didn't have the resources and so a sort of fatalism came in that winning doesn't matter, because if it mattered you'd be so frustrated. Whereas if doesn't matter it's a... you know, it doesn't matter.
So I think now you'll find as there's more money around, has been more money around, that winning is suddenly a much more important thing. It does matter whether you get your article in Cell magazine. And, you know, judging over the last couple of years I think English microbiology is much more prominent than it was 10 years ago, in terms of just... obviously important new results that the people in England aren't necessarily behind the people elsewhere in the world. Whereas 20 years ago, I still remember when you and Av and I were together and I was saying UCL should build a new building for nucleic acids and call it Francis Crick. And Av looked at me and said I was an enemy of socialism. I just... it was the irrelevance of what he said, but, you know, the... to me, I was sort of saying it was important that UCL really be in the centre of the recombinant DNA world. You know, by... because you had that idiot who was head of a department of biotechnology... You know, it was their attempt not to give you any money, but to start up... it was a sort of random... thing, it was just a... someone who was on the fringes, whereas I said they should have a proper DNA, Sanger type stuff at UCL.
And there's the... and then you had... I know who I went and told that. I mean, when I... oh, it was the great mathematician who died swimming.
[Q] Lighthill.
What?
[Q] Lighthill.
Lighthill, yes. I... I went in, Av probably arranged, or you did, that I spoke to Lighthill about what UCL should do. And Lighthill was such an impressive person. Obviously, I learnt that he failed to get around Sark or something. It was down on the Scilly Isles, I think he was just... but it was probably a good way for him to go. I mean, he went when he was still probably turning out very good math.
American molecular biologist James Dewey Watson is probably best known for discovering the structure of DNA for which he was jointly awarded the 1962 Nobel Prize in Physiology or Medicine along with Francis Crick and Maurice Wilkins. His long career has seen him teaching at Harvard and Caltech, and taking over the directorship of Cold Spring Harbor Laboratory in New York. From 1988 to 1992, James Watson was head of the Human Genome Project at the National Institutes of Health. His current research focuses on the study of cancer.
Title: Competition and microbiology
Listeners: Walter Gratzer Martin Raff
Walter Gratzer is Emeritus Professor of Biophysical Chemistry at King's College London, and was for most of his research career a member of the scientific staff of the Medical Research Council. He is the author of several books on popular science. He was a Postdoctoral Fellow at Harvard and has known Jim Watson since that time
Martin Raff is a Canadian-born neurologist and research biologist who has made important contributions to immunology and cell development. He has a special interest in apoptosis, the phenomenon of cell death.
Listen to
Martin Raff
at Web of Stories
Tags: Cell, UCL, James Lighthill
Duration: 4 minutes, 3 seconds
Date story recorded: November 2008 and October 2009
Date story went live: 18 June 2010