NEXT STORY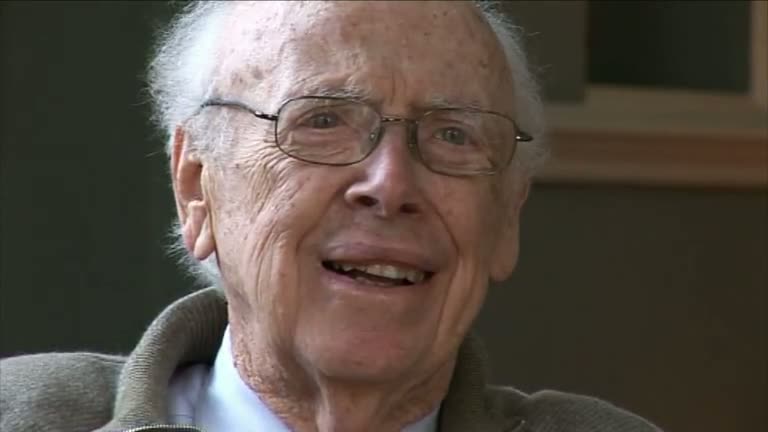 Becoming a White House advisor (Fall 1961)
1
...
3
4
5
6
7
...
10
Nobel Prize let me buy a house, and there was one in Cambridge which... I wasn't married and I lived in this flat in Appian Way and it suited my style. If I'd been in a big house I would have, you know, all the time wished I had someone in the house with me. So it was sort of thought that I probably need one and therefore I just bought a nice... it was probably, you know, one decent sized bedroom, three small bedrooms, not a in no sense a big house, probably one from... oh, at least 150 years old. So, it had been modernized, there was central heating in and it would have been totally comfortable to live in. I don't think it had air conditioning in those days but virtually no house had air conditioning.
[Q] But how about your status at Harvard? Did it have useful...?
No, well... you know, they... which sort of upset me the eight months afterwards the time when Harvard sends out a little letter saying what's your salary for next year. The only time they never increased my salary was the year after I got the Nobel Prize, and I still don't understand why. I think they maybe thought other people needed the money more. It was before I had... it just led me to Bob Windward. I didn't want to confront the Dean himself. You know, when you're very angry you shouldn't express that to your bosses so I had someone else and they said, 'Oh, it wasn't intentional at all'. You know, he'd got one year 2000 and... but they knew I was livid with anger that, you know, I had increased the prestige of the university and they'd effectively pissed on me. That's still the way I feel, you know, Harvard pissed on me and they knew that, I didn't think everything about Harvard was perfect but, you know, part of the Harvard mystique is that Harvard makes no mistakes.
And, bunch of... but meanwhile Harvard life was, you know, dominated by my association with one of the Gilberts and the Doty's. Very important was becoming a Senior Fellow of the Society of Fellows which let me dine on Monday evenings with the Junior and Senior Fellows so that was a much that was Harvard-wide. So you might meet a bright young lawyer or so it let me move outside the world of science, and I enjoyed some of the Senior Fellows a lot so that so Harvard, by making me a Senior Fellow, they had, you know... I can't... I don't think they were out to get me in any way, but I didn't always feel that. At the time it was certainly the best university in the United States and probably the world because Cambridge and Oxford were, you know, beginning to... you know, they were just being starved of money, and if you were good and your salary was so low, you would just leave. And they weren't putting money into science and so coming back to England in the '70s was always painful. It lasted really through the '80s. You know, I did know enough that the Labour Party was just as bad as you know, its net effect is Mrs Thatcher. Both of them really didn't see much need to strengthen people who thought.
American molecular biologist James Dewey Watson is probably best known for discovering the structure of DNA for which he was jointly awarded the 1962 Nobel Prize in Physiology or Medicine along with Francis Crick and Maurice Wilkins. His long career has seen him teaching at Harvard and Caltech, and taking over the directorship of Cold Spring Harbor Laboratory in New York. From 1988 to 1992, James Watson was head of the Human Genome Project at the National Institutes of Health. His current research focuses on the study of cancer.
Title: Winning the Nobel Prize
Listeners: Martin Raff Walter Gratzer
Martin Raff is a Canadian-born neurologist and research biologist who has made important contributions to immunology and cell development. He has a special interest in apoptosis, the phenomenon of cell death.
Listen to
Martin Raff
at Web of Stories
Walter Gratzer is Emeritus Professor of Biophysical Chemistry at King's College London, and was for most of his research career a member of the scientific staff of the Medical Research Council. He is the author of several books on popular science. He was a Postdoctoral Fellow at Harvard and has known Jim Watson since that time
Tags: Nobel Prize, Harvard University, Bob Windward
Duration: 4 minutes, 44 seconds
Date story recorded: November 2008 and October 2009
Date story went live: 18 June 2010