NEXT STORY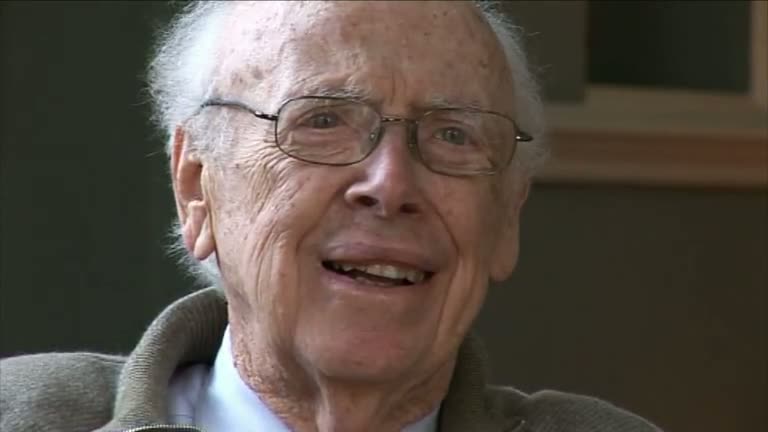 Changing working habits and more on students
Postdoctoral students at Cold Spring Harbor
1
...
4
5
6
7
8
...
10
The post-docs worked on their problems, and the graduate students, you know, initially, would come what interested Wally and I. And their judgment wasn't as good as ours. Except for Benno Müller-Hill who had the isolation, the dream of isolating the lactose repressor, and approached me coming to Harvard and I said, the perfect place, because Wally Gilbert also wants to get the lactose repressor, and they worked together. So, he was, I think, our only successful, only post-doc who went on to, you know, a good career by himself. So, it was at Cold Spring Harbor later, we didn't have graduate students, and we had post-docs, but because, when they came to Cold Spring Harbor they had to work on small DNA tumor viruses, which was what I said that the lab was about. They couldn't fail if they were intelligent, so they were working on the good problem where the Bob Tjian became the head of Howard Hughes, and Phil Sharp, and these people in the beginning all became important professors. But by the same judgment they said they wanted to come in and work on, but once they got to Cold Spring Harbor we didn't tell them what to work on, but you know, they came to work in a certain area, so good people, you just give them space and freedom. And, you know, money.
American molecular biologist James Dewey Watson is probably best known for discovering the structure of DNA for which he was jointly awarded the 1962 Nobel Prize in Physiology or Medicine along with Francis Crick and Maurice Wilkins. His long career has seen him teaching at Harvard and Caltech, and taking over the directorship of Cold Spring Harbor Laboratory in New York. From 1988 to 1992, James Watson was head of the Human Genome Project at the National Institutes of Health. His current research focuses on the study of cancer.
Title: Postdoctoral students at Cold Spring Harbor
Listeners: Walter Gratzer Martin Raff
Walter Gratzer is Emeritus Professor of Biophysical Chemistry at King's College London, and was for most of his research career a member of the scientific staff of the Medical Research Council. He is the author of several books on popular science. He was a Postdoctoral Fellow at Harvard and has known Jim Watson since that time
Martin Raff is a Canadian-born neurologist and research biologist who has made important contributions to immunology and cell development. He has a special interest in apoptosis, the phenomenon of cell death.
Listen to
Martin Raff
at Web of Stories
Duration: 2 minutes, 4 seconds
Date story recorded: November 2008 and October 2009
Date story went live: 18 June 2010