NEXT STORY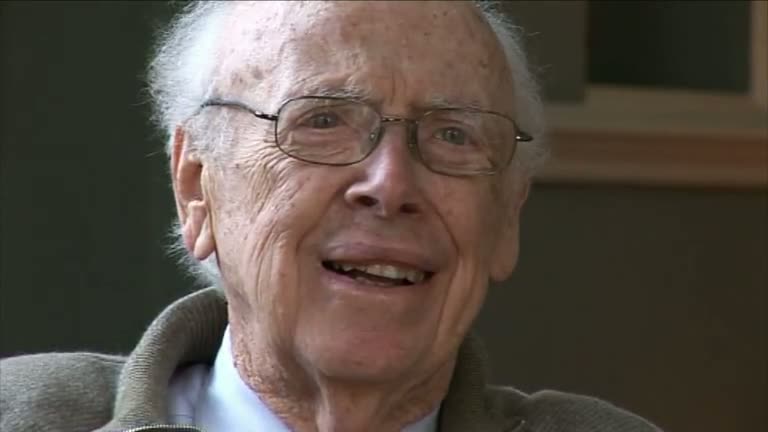 Ageing
Irrationalism and fundamentalism
1
...
6
7
8
9
10
[Q] So, as, as a passionate atheist, and a rationalist, how do you feel about the rise of irrationalism and fundamentalism?
I'm not sure it's any greater, but if there is, it's just that the world is getting harder to deal with, and people need some way to deal with it. So, I don't have only one... we're almost nothing on evangelical people, which is the fastest growing group. Now they, in some wacky way, make people feel empowered. You're not just passive, you're...
[Q] But, it is rising. I mean, fundamentalism, it's not just the Christian Evangelists, it's the Muslims, the...
No, but the one the fastest growing religion in Africa and in South America is Evangelical Protestantism. And, because I think that more than just taking God's will, you, you become God. I, you know, I don't know what crap they... I think it's just the, change is occurring faster, we're asking people to handle things much harder than they would in the past. You know, we're giving them the power to have a divorce, we're giving them power to have drugs. There's so many more ways that you can go wacko.
[Q] But, there's something more fundamental, and that is that the fundamentalists breed like rabbits. That's part of being a fundamentalist, and, it doesn't matter whether this is Judaism or Christianity or Islam, they breed fast.
No, we've somehow, you know, got to get the top 20% of the world. Singapore tried it briefly, a bonus for having children, and the size of the bonus a function of your income. That was a pretty strong eugenic statement, and apparently the United States really hated this Singapore, and almost used some pressure so they didn't say that they only want wealthy people to have more children. But, of course, that makes sense, because wealthy people, on the whole, don't have mucked up fiends, as unsuccessful people. So, it's a... the truth is, when I was in Italy, I learned that a number of them wanted a Save Italy Campaign, like Save the Redwoods. The redwoods, if you're in a redwood forest, they're as they're as high as a cathedral, and you need to be about 300 feet to get a sense of awe. You really get it, it's that high. It's what you get from the redwoods. So, I'm in favor of saving the redwoods. But, you could save Italy. You could never say, Save Belgium, if they didn't have any children no one would get upset. Or, save Holland, no, you know Save Italy, and everyone except Italians likes to be there.
[Q] And, you want to see Berlusconi re-elected three, four more times? Why would you want to?
Well, that's because Italy is in such a mess, that that having one child is an indication of how life is, really... you know you can say Berlusconi. The Left Wing has been just as bad!
American molecular biologist James Dewey Watson is probably best known for discovering the structure of DNA for which he was jointly awarded the 1962 Nobel Prize in Physiology or Medicine along with Francis Crick and Maurice Wilkins. His long career has seen him teaching at Harvard and Caltech, and taking over the directorship of Cold Spring Harbor Laboratory in New York. From 1988 to 1992, James Watson was head of the Human Genome Project at the National Institutes of Health. His current research focuses on the study of cancer.
Title: Irrationalism and fundamentalism
Listeners: Walter Gratzer Martin Raff
Walter Gratzer is Emeritus Professor of Biophysical Chemistry at King's College London, and was for most of his research career a member of the scientific staff of the Medical Research Council. He is the author of several books on popular science. He was a Postdoctoral Fellow at Harvard and has known Jim Watson since that time
Martin Raff is a Canadian-born neurologist and research biologist who has made important contributions to immunology and cell development. He has a special interest in apoptosis, the phenomenon of cell death.
Listen to
Martin Raff
at Web of Stories
Duration: 3 minutes, 31 seconds
Date story recorded: November 2008 and October 2009
Date story went live: 18 June 2010