NEXT STORY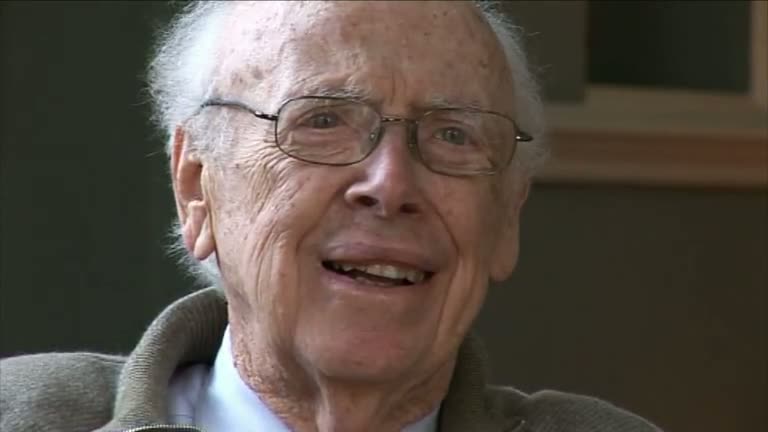 Influential books during adolescence
The books I took home from the South Shore library
1
2
3
4
5
...
10
I don't know whether we got it by then, but The Chicago Sun, which was started by Marshall Field, to give you an alternative to The Chicago Tribune, that is a pro-England daily newspaper. They had a book review, you know, section probably on Sundays, which would tell you the new books, and Arrowsmith and Sinclair Lewis... he was a well-known writer. I think it was in high school, I probably read at least parts of the long trilogy that was called The USA by John Dos Passos. And then so we had that in a bookcase in our house and we had Studs Lonigan, the great novel of Irish–American life in Chicago in the '20s and '30s, and I would have read the Grapes of Wrath. So these were about things that I read when I was 13 or 14 or 15. When I went off to the University of Chicago, with, you know, a small group of 15-year-olds, then I probably had so many books to read for the university, that there was no point in going to our local library, there were university libraries.
American molecular biologist James Dewey Watson is probably best known for discovering the structure of DNA for which he was jointly awarded the 1962 Nobel Prize in Physiology or Medicine along with Francis Crick and Maurice Wilkins. His long career has seen him teaching at Harvard and Caltech, and taking over the directorship of Cold Spring Harbor Laboratory in New York. From 1988 to 1992, James Watson was head of the Human Genome Project at the National Institutes of Health. His current research focuses on the study of cancer.
Title: The books I took home from the South Shore library
Listeners: Walter Gratzer Martin Raff
Walter Gratzer is Emeritus Professor of Biophysical Chemistry at King's College London, and was for most of his research career a member of the scientific staff of the Medical Research Council. He is the author of several books on popular science. He was a Postdoctoral Fellow at Harvard and has known Jim Watson since that time
Martin Raff is a Canadian-born neurologist and research biologist who has made important contributions to immunology and cell development. He has a special interest in apoptosis, the phenomenon of cell death.
Listen to
Martin Raff
at Web of Stories
Tags: The Chicago Tribune, The Chicago Sun, The USA, Studs Lonigan, Grapes of Wrath, South Shore library, Marshall Field, John Dos Passos
Duration: 1 minute, 52 seconds
Date story recorded: November 2008 and October 2009
Date story went live: 18 June 2010