NEXT STORY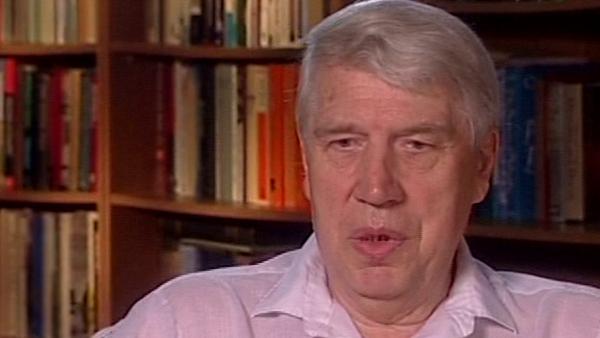 Reflections on George Snell - why he deserved the Nobel Prize
The importance of avoiding politics in science
1
...
7
8
9
10
11
I would like to make one final comment. When I look back on my life, perhaps I can be considered a moderately successful scientist. I think I would like to emphasise that I achieved the success without many things that other scientists might consider essential. I have been often told you have to go to meetings because there is something called visibility. You have to show people that you are around and you have to advertise yourself and you have to just let them know that you are doing important work and so on. Well, I never agreed with that and I totally disregarded this. This doesn't mean I didn't go to meetings. I went to meetings when it was... I felt it was important for me and I would gain something from it or I admit sometimes because it was in a nice place where I hadn't been before. So, it is possible to do it without visibility.
Many scientists play politics, not the politics in general politics, but science politics, that means positions, membership in different societies, lobbying for awards and honours and so on and so on. I never did that either and maybe I was punished... I'm being punished for not doing it, but that doesn't matter. I think we... my... we means I and my colleagues over the years have, I think, delivered a good chunk of scientific work and that is satisfaction enough. I was also often not being diplomatic in many ways. I would say I always called a spade, a spade. If I was in disagreement with something I would say it openly and sometimes perhaps not too nicely and some people might have been upset by what I said, but this is my conviction that people in science should be critical of each other to the extreme because science is based on criticism, on disagreement. If you would simply always agree with everything, there would be no science because then it would become religion or something of that sort, but science must absolutely be based on criticism.
I also always played with open cards. I never understood hiding results from... or playing games with results or copying somebody's results and quickly doing experiments as many times has been reported about on many occasions about some scientists doing. I think this is dishonest and I always didn't play along in this way.
So through all these factors which might have had some adverse effect perhaps on my career, I still achieved being a moderately successful scientist and so I would urge young people not to believe in these common practices, but go their own way. If they are really enthusiastic and they really are willing to work hard and if they have a little bit of luck, I think they can all become successful scientists as well.
Born in 1936, Jan Klein is a Czech-American immunologist who co-founded the modern science of immunogenetics – key to understanding illness and disease. He is the author or co-author of over 560 scientific publications and of seven books including 'Where Do We Come From?' which examines the molecular evolution of humans. He graduated from the Charles University at Prague in 1955, and received his MS in Botany from the same school in 1958. From 1977 to his retirement in 2004, he was the Director of the Max Planck Institute for Biology at Tübingen, Germany.
Title: The importance of avoiding politics in science
Listeners: Colm O'hUigin
Colm O'hUigin is a senior staff scientist at the US National Cancer Institute. He received his BA, MSc and PhD at the Genetics Department of Trinity College, Dublin where he later returned as a lecturer. He has held appointments at the Center for Population and Demographic Genetics, UT Houston, and at the University of Cambridge. As an EMBO fellow, he moved in 1990 to the Max Planck Institute for Biology in Tübingen, Germany to work with Jan Klein and lead a research group studying the evolutionary origins of immune molecules, of teeth, trypanosomes and of species.
Duration: 5 minutes, 7 seconds
Date story recorded: August 2005
Date story went live: 24 January 2008