NEXT STORY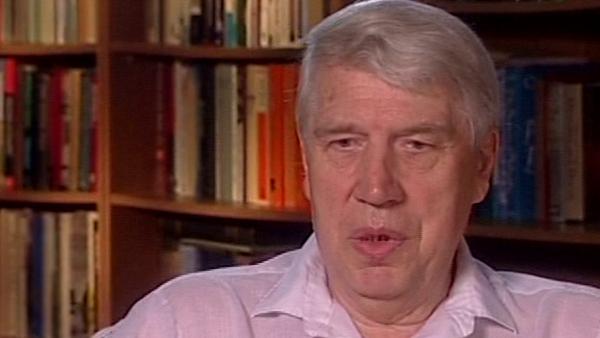 Why I would always call Czechoslovakia my home
Critical events which change one's life
1
2
3
4
5
...
11
You may have seen a couple of movies which are called Smoking and Not Smoking [sic] by the French moviemaker, Alain Resnais. In the first movie the story unfolds and at a certain point the main protagonist of the story goes out on the terrace, I believe, and lit a cigarette and then the story continues. In the second movie, the Not Smoking, the beginning is the same up to the point when this actor gets out on the terrace but he does not lit a cigarette and from then on the story evolves in a completely different direction. I believe the filmmaker wanted to make it a metaphor for critical events in our life, which appear to be trivial, but which change our lives and send it in a completely different direction. I have often been reminded of this story when thinking of my life and recently I've been involved in studying... learning much about Mendel's life that this is really amazing and that we ever come to such points which change our lives and we are often not realising that. And the story that I am going to tell you today is... will be full of such nods of when there is a chance, a necessity, and serendipity, inevitability that decide about our lives. I think it's... if it were Ronald Fisher or some other statistician that he would say that the fact that the two of us meet here today and that I am telling you a story, under these circumstances, a story for the series that People's Archives are making, which appear to be a modern version of Canterbury Tales, that Fisher would say it's impossible. Just as he said that the Mendel's results were impossible on the statistical basis. But the fact is that on this day August 21st 2005 this place, 752 Storch Road in State College in the middle of Pennsylvania, my colleague for many years Dr Colm O'hUigin is sitting here to listen to my narration of the story of my life.
Born in 1936, Jan Klein is a Czech-American immunologist who co-founded the modern science of immunogenetics – key to understanding illness and disease. He is the author or co-author of over 560 scientific publications and of seven books including 'Where Do We Come From?' which examines the molecular evolution of humans. He graduated from the Charles University at Prague in 1955, and received his MS in Botany from the same school in 1958. From 1977 to his retirement in 2004, he was the Director of the Max Planck Institute for Biology at Tübingen, Germany.
Title: Critical events which change one's life
Listeners: Colm O'hUigin
Colm O'hUigin is a senior staff scientist at the US National Cancer Institute. He received his BA, MSc and PhD at the Genetics Department of Trinity College, Dublin where he later returned as a lecturer. He has held appointments at the Center for Population and Demographic Genetics, UT Houston, and at the University of Cambridge. As an EMBO fellow, he moved in 1990 to the Max Planck Institute for Biology in Tübingen, Germany to work with Jan Klein and lead a research group studying the evolutionary origins of immune molecules, of teeth, trypanosomes and of species.
Tags: Canterbury Tales, Smoking/Not Smoking, Alain Resnais, Ronald Fisher, Colm O'hUigin, Gregor Mendel
Duration: 3 minutes, 39 seconds
Date story recorded: August 2005
Date story went live: 24 January 2008