NEXT STORY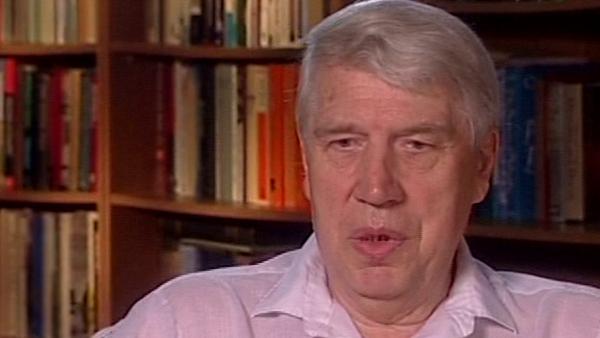 The role of lymphocytes in H2
Editor-in-chief of the new Immunogenetics journal
1
...
4
5
6
7
8
...
11
Now let me reiterate a little bit. In 1970 the H2 complex was reduced to two loci which was then called K and D or regions and in between these two loci were the IR1 gene of McDevitt and the Ss gene of Shreffler, and in the meantime a large number of other laboratories got involved in the H2 studies and their investigations of different responses to various antigens were defining other loci or other phenomena of immune response which were all mapping into the H2 complex and this was a period of birth... if not birth then at least expansion of a new research direction, which then... which is actually part of research branch immunogenetics. Immunogenetics was actually officially baptised in 1936 by Irwin in Wisconsin. Irwin was involved in studies of blood group antigens, primarily in birds, using genetic methods of mapping. The first blood group antigens, as I probably already mentioned before, were the human ABO antigens which were genetically investigated at the beginning of the 20th century. So genetics existed, immunogenetics that is, existed in... before 1970 but it became the focus of interest around 1970 after the Asilomar meeting... an indication of the interest in immunogenetics is the fact that at that time was born the first journal devoted to immunogenetics called Immunogenetics, of which I became an Editor-in-chief and retained that function for 20 years, or more than 20 years. But the idea of starting a separate journal on immunogenetics was actually Dietrich Götze's who was the son of the, if not... I'm not sure owner, but the head of the Springer Verlag in Germany. So he approached me at that Asilomar meeting whether I would be willing to be the organiser of the new journal, which I thought was a good idea, so I accepted that offer and then as I said, remained with the journal for more than 20 years.
Born in 1936, Jan Klein is a Czech-American immunologist who co-founded the modern science of immunogenetics – key to understanding illness and disease. He is the author or co-author of over 560 scientific publications and of seven books including 'Where Do We Come From?' which examines the molecular evolution of humans. He graduated from the Charles University at Prague in 1955, and received his MS in Botany from the same school in 1958. From 1977 to his retirement in 2004, he was the Director of the Max Planck Institute for Biology at Tübingen, Germany.
Title: Editor-in-chief of the new "Immunogenetics" journal
Listeners: Colm O'hUigin
Colm O'hUigin is a senior staff scientist at the US National Cancer Institute. He received his BA, MSc and PhD at the Genetics Department of Trinity College, Dublin where he later returned as a lecturer. He has held appointments at the Center for Population and Demographic Genetics, UT Houston, and at the University of Cambridge. As an EMBO fellow, he moved in 1990 to the Max Planck Institute for Biology in Tübingen, Germany to work with Jan Klein and lead a research group studying the evolutionary origins of immune molecules, of teeth, trypanosomes and of species.
Tags: Asilomar, immunogenetics, Springer Verlag, Hugh O'Neill McDevitt, MR Irwin, Heinz Dietrich Götze, Donald C Shreffler
Duration: 3 minutes, 44 seconds
Date story recorded: August 2005
Date story went live: 24 January 2008