NEXT STORY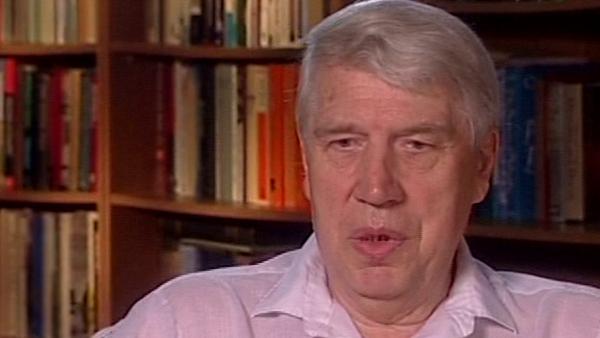 Everyone jumping on to the bandwagon
Competing with Shreffler's lab
1
...
4
5
6
7
8
...
11
By that time, we started the work when I was still in Shreffler's laboratory but during that time I moved... had my own laboratory at the Dental School in Ann Arbor as I mentioned earlier I think, and there... and originally we worked together. Still we exchanged, we knew that both groups were searching for these antigens but we were not obviously competing. But after the separation, it's very hard for me to understand what actually happened. It's... what... 35 years ago or something like that, but in the end we stopped communicating and we started competing. Somewhere mistrust developed that one group is not telling everything that the other knew, something of that kind led to a rift between the two laboratories and so we were competing.
In the end we convinced ourselves that we had indeed specific antibodies against something on lymphocyte that was expressed on only a small portion of lymphocytes and that this antigen was controlled by the IR1 region. So we wrote it up for publication and it was published in Science in July 1973. Vera Hauptfeld, Dagmar Klein and myself were the authors. We called the antigen IR1. It was my insistence on being most parsimonious. There was no evidence to separate it from IR1 as defined by McDevitt, so until such evidence could be shown, my idea was well, let's assume that it is the same locus and if not then there's always time to rename it, but we called it IR1. In the paper we described several antigens defined by this antiserum, I call them IR1, 2, 3, 4.
Born in 1936, Jan Klein is a Czech-American immunologist who co-founded the modern science of immunogenetics – key to understanding illness and disease. He is the author or co-author of over 560 scientific publications and of seven books including 'Where Do We Come From?' which examines the molecular evolution of humans. He graduated from the Charles University at Prague in 1955, and received his MS in Botany from the same school in 1958. From 1977 to his retirement in 2004, he was the Director of the Max Planck Institute for Biology at Tübingen, Germany.
Title: Competing with Shreffler's lab
Listeners: Colm O'hUigin
Colm O'hUigin is a senior staff scientist at the US National Cancer Institute. He received his BA, MSc and PhD at the Genetics Department of Trinity College, Dublin where he later returned as a lecturer. He has held appointments at the Center for Population and Demographic Genetics, UT Houston, and at the University of Cambridge. As an EMBO fellow, he moved in 1990 to the Max Planck Institute for Biology in Tübingen, Germany to work with Jan Klein and lead a research group studying the evolutionary origins of immune molecules, of teeth, trypanosomes and of species.
Tags: IR1 antigen, Vera Hauptfeld, Dagmar Klein, Donald C Shreffler
Duration: 2 minutes, 55 seconds
Date story recorded: August 2005
Date story went live: 24 January 2008