NEXT STORY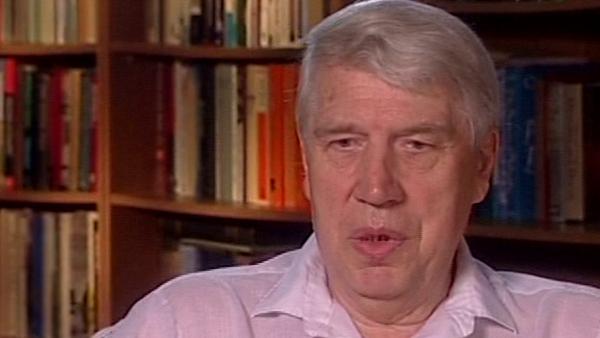 Trapping mice in the wild in order to study polymorphism
The negative influence of fashionable science on research
1
...
6
7
8
9
10
11
So I think by creating this fashion or this fashionable science, I think the editors of these journals are doing disservice of science. They are misleading the general public what is and what is not important in research, and that has directly or indirectly an effect on how research is being funded and on many, many other factors. It's affecting how people are getting positions because some stupid administrators take as an indication of one's contribution how many times... how many papers a person has published in Nature or Science or Cell or in other journals. It's totally irrelevant. It's important to know what a person had done... has done, and not where he has published it. Either it's an important work and then it can be published anywhere and an indication it was published in Science is not an indication that the paper is important. So it's a bad system and I just hope that in the near future the electronic publishing will take really over and that disposes of... actually of these journals that are run not by scientists but by journalists and that are after sensations rather than after actual progress in science. So maybe, hopefully that if electronic publishing allows probably rapid distribution of new work, then it will take over all this... and that this... I don't think that fashions in science will ever disappear, they have been now created and some of it will always exist, but some of the bad effects that it has now will be removed and science will return to its function of really looking for important results rather than for fashionable results.
Born in 1936, Jan Klein is a Czech-American immunologist who co-founded the modern science of immunogenetics – key to understanding illness and disease. He is the author or co-author of over 560 scientific publications and of seven books including 'Where Do We Come From?' which examines the molecular evolution of humans. He graduated from the Charles University at Prague in 1955, and received his MS in Botany from the same school in 1958. From 1977 to his retirement in 2004, he was the Director of the Max Planck Institute for Biology at Tübingen, Germany.
Title: The negative influence of fashionable science on research
Listeners: Colm O'hUigin
Colm O'hUigin is a senior staff scientist at the US National Cancer Institute. He received his BA, MSc and PhD at the Genetics Department of Trinity College, Dublin where he later returned as a lecturer. He has held appointments at the Center for Population and Demographic Genetics, UT Houston, and at the University of Cambridge. As an EMBO fellow, he moved in 1990 to the Max Planck Institute for Biology in Tübingen, Germany to work with Jan Klein and lead a research group studying the evolutionary origins of immune molecules, of teeth, trypanosomes and of species.
Tags: Nature, Science, Cell
Duration: 2 minutes, 55 seconds
Date story recorded: August 2005
Date story went live: 24 January 2008