NEXT STORY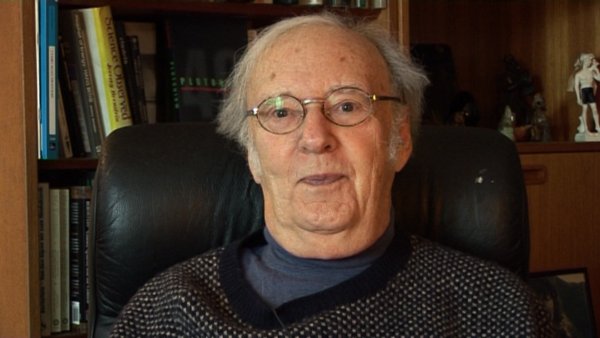 The difference between Schwinger's and Weiskopf's lectures
Am I smart enough to take calculus?
Jeremy Bernstein
Scientist
1
2
3
4
5
...
9
I enquired of some people about the calculus and I remember a guy telling me… I think it was a South African named Norman Posner, who went on to have some career in physics in Israel, I believe. I think it was Posner who said to me that calculus is extremely hard. Very few people can get the notion of infinitesimals. And so... it's a very, very hard thing to learn, and not many people can learn it. Oh my God. So I actually went to the Freshman Dean. I think his name was Skiddy von Stade, and I went to him and I said, 'Dean von' whatever, 'I'm thinking of taking the calculus next year. Can you tell me whether I'm smart enough to take the calculus?' So he looked at all my stuff, and he said, 'Yes, yes, you're smart enough. You can take the calculus.' So I took the calculus and I was able to understand infinitesimals. And I decided well, I should also take a physics course. So I took freshman physics as a sophomore, and I was a disaster. It was absolutely terrible. I hated that course. We had an experimental part of it and this was the day of the slide rule. I was myopic, I couldn't see my slide rule. I had no idea. I really hated the course completely. And it didn't do any interesting physics. It did pulleys and, I don't know, incline planes and God knows, just tedious sort of stuff. God. But I liked mathematics, so I started taking math courses. I went in the summers and I took math courses. And in the winters, I took math courses. I took lots of math courses and ended up taking my undergraduate degree in mathematics and writing an Honours thesis in mathematics. And.. I mean, it was a good subject, but my thesis was kind of terrible. I had lots of sloppiness in it. So we had to take an exam and I remember one thing in the exam was, prove thus and so and thus and so, and it was something that I had claimed… it was a theorem in my thesis. I looked at it and said, no, no, that's false. I said, no, you cannot prove this, because this theorem is false.
So anyway, I got my Honors degree, and then if you had sufficiently high Honors, you were allowed to continue in graduate school at Harvard, otherwise they sent you away somewhere.a
Born in 1929, Jeremy Bernstein is an American physicist, educator and writer known for the clarity of his writing for the lay reader on the major issues of modern physics. After graduating from Harvard University, Bernstein worked at Harvard and at the Institute of Advanced Studies at Princeton. In 1962 he became an Associate Professor of Physics at New York University, and later a Professor of Physics at Stevens Institute of Technology in Hoboken, a position he continues to hold. He was also on the staff of The New Yorker magazine.
Title: Am I smart enough to take calculus?
Listeners: Christopher Sykes
Christopher Sykes is an independent documentary producer who has made a number of films about science and scientists for BBC TV, Channel Four, and PBS.
Tags: Harvard University
Duration: 2 minutes, 52 seconds
Date story recorded: 15th June 2011
Date story went live: 17 August 2011