NEXT STORY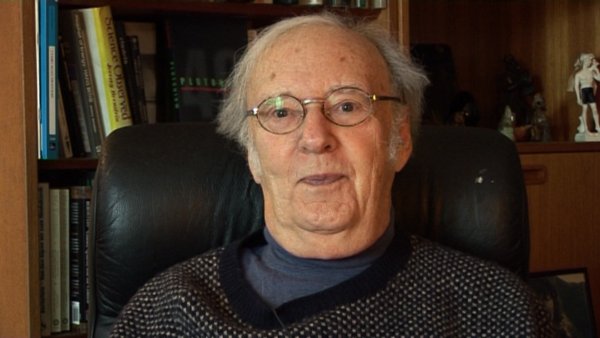 'Stick with me kid, I'll put you on Broadway'
Jeremy Bernstein
Scientist
1
...
3
4
5
6
7
...
9
So I stayed a second year and in the second year, I'd been… I'd worked hard. That was the… the summer between the first and the second year was the summer I'd gone out to work with Dyson on the Orion, I think. We had discussed that previously. But I was… I worked hard and... I was tired of it. I mean, I was… you know, I wasn't going to give up physics but I was just tired of working on it so I decided I would read Proust.
I had never read Proust because people I didn't like liked Proust. I thought, 'Well, they liked Proust, I'm not going to read Proust because of them.' But I read Proust and I got absolutely mesmerised. I got lost in Proust for about several weeks… nothing but Proust, and during this period, I was called for my confessional with Oppenheimer. So I walked in. He said, 'Dr Bernstein, what have you been doing?' And I said, well, I'm not going to lie to him. I thought, the hell with it, I'm not going to lie to him. I said, 'Well, I've been reading Proust'. So he looked at me very kindly and said, 'When I was your age, I took a bicycle trip around Corsica and at night I read Proust by flashlight, of course in the original French'. So he certainly had me there, topped me there. And then I was dismissed very, very, very kindly. I don't think he said, 'Keep up with it', but you know...
Years later, I got my revenge because he was giving a talk in New York, which I think was called 'The Something the More'… I don't know. The Fathoms… it was Biblical. I don't know. It will come to me. But whatever it was, the More. And he'd gone up to Columbia and… Cubit, 'One Cubit the More.' That's what it was called. Cubit the More. And he'd gone up to Columbia and he'd asked all the physicists up there whether they knew where it was from, Cubit the More. Of course, nobody knew, obviously, where it was. But a Columbia physicist called me and said, 'Oppenheimer's been here and he's asking about the Cubit the More' and he said, 'Do you know where it's from?' I said, 'I don't know where it comes from.' So I thought I would find out where it comes from. And I called… God, this....polymath, whose son won the Nobel Prize in Economics. Oh God. Anyway… it'll come to me, the name will come to me sometime after you've left, I'm sure. And I called him, and he told me immediately that it was from the New Testament, he gave me the chapter and verse. I said, 'Well, that's good, thank you'. And that afternoon, I went to meet some people at the Algonquin Hotel in New York, because I was then writing for The New Yorker. How that happened, I'll tell you in a minute or two. And I was passing the elevator, the elevator door opened and out walked Oppenheimer and Kitty. And, oh God, he saw me and he said… this is what he said to me, he said: 'Your father is a rabbi, therefore you should know what this verse is'. Of course, the verse is from the New Testament, so it's the wrong testament and there's no reason I should know it, but it happened I did know it. So instantly, I gave chapter and verse. Instantly, without any hesitation. He looked at me very, very puzzled. And I never explained. I never explained how I knew what this was, but I felt very pleased with myself.
Born in 1929, Jeremy Bernstein is an American physicist, educator and writer known for the clarity of his writing for the lay reader on the major issues of modern physics. After graduating from Harvard University, Bernstein worked at Harvard and at the Institute of Advanced Studies at Princeton. In 1962 he became an Associate Professor of Physics at New York University, and later a Professor of Physics at Stevens Institute of Technology in Hoboken, a position he continues to hold. He was also on the staff of The New Yorker magazine.
Title: Reading Proust
Listeners: Christopher Sykes
Christopher Sykes is an independent documentary producer who has made a number of films about science and scientists for BBC TV, Channel Four, and PBS.
Tags: Corsica, New York, Colombia, Bible, New Testament, New Yorker, Freeman Dyson, Marcel Proust, Robert J Oppenheimer, Catherine Oppenehimer
Duration: 4 minutes, 19 seconds
Date story recorded: 15th June 2011
Date story went live: 08 September 2011