NEXT STORY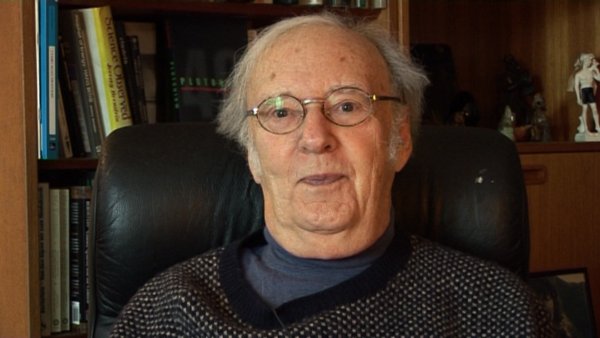 My first visit to The New Yorker offices
How I started writing for The New Yorker
Jeremy Bernstein
Scientist
1
...
3
4
5
6
7
...
9
So I thought I would write… I had, the previous summer, taught summer school on the Isle of Corsica. The French had just started a summer school in Corsica and I'd gone. And I loved the place. I just thought Corsica was absolutely… it was beautiful. I liked the people. I thought it was absolutely terrific. So I wrote something. I wrote a letter from Corsica. I just wrote it. And I showed it to a couple of people at Brookhaven and they said, 'Well, you should send this to The New Yorker'. So I said, 'Well, all right'. And I put it in an envelope, and I knew nobody at The New Yorker, and I think I sent it to the editors at The New Yorker, and I said, 'I wrote this, I sent this to you' on Brookhaven stationery. I sent it off. And it was, like, sort of putting a message in a bottle and putting it out in the Atlantic Ocean because nothing happened. No acknowledgement, nothing. If you send something to one of the scientific journals like The Physical Review, you get an instantaneous letter acknowledging the receipt of this thing. There was absolutely nothing.
So, sort of, like February I think, I was going back to Europe. I thought, well, I'll just call The New Yorker and see if they ever even got it. So I called The New Yorker and explained what I wanted, and I was transferred and I said to the guy who answered, I wish I knew who that was in retrospect. I said… I explained what I had done and he said, 'Well, we lose a lot of manuscripts around here', which didn't make me feel too great. And he said, 'Well, what was your manuscript about?' I said, 'It was about Corsica'. He said, 'No, no,' he said, 'they put you into Fiction, you belong in Fact'. Then I was switched and another voice came on, a very sophisticated female voice, and I gave my name and she said, 'Oh Mr Bernstein, you must be back from Corsica'. Now, I had not mentioned Corsica so I felt something was happening here. Something must have happened here. And she said, 'Mr Shawn (who was the editor) would like to talk to you. Can he call you?' I said, 'Oh yes, certainly he can call'. I'd never heard of him. Of course he can call me. Why not? So in due course, the phone rang and Shawn got on the phone. He had a very tentative voice. He was very, very tough and very sure and very nice, but a tentative voice. And he said, 'Oh, Mr Bernstein, this is William Shawn'. I said, 'Oh yes, thank you.' He said, 'We (it always was we) we have been reading your piece on Corsica and we would… if you don't mind, we would like to publish it'. I said, 'God, I don't mind, no. I certainly don't mind. No, please publish it'. So he said, 'Are you ever in New York because I would like to talk to you?' So I was going to say, 'Well, I can be in New York in about two hours', but I said, 'Yes, yes'. So we made a date.
Born in 1929, Jeremy Bernstein is an American physicist, educator and writer known for the clarity of his writing for the lay reader on the major issues of modern physics. After graduating from Harvard University, Bernstein worked at Harvard and at the Institute of Advanced Studies at Princeton. In 1962 he became an Associate Professor of Physics at New York University, and later a Professor of Physics at Stevens Institute of Technology in Hoboken, a position he continues to hold. He was also on the staff of The New Yorker magazine.
Title: How I started writing for "The New Yorker"
Listeners: Christopher Sykes
Christopher Sykes is an independent documentary producer who has made a number of films about science and scientists for BBC TV, Channel Four, and PBS.
Tags: The New Yorker, Corsica, Brookhaven National Lab, Physical Review, Europe, New York
Duration: 3 minutes, 56 seconds
Date story recorded: 15th June 2011
Date story went live: 07 October 2011