NEXT STORY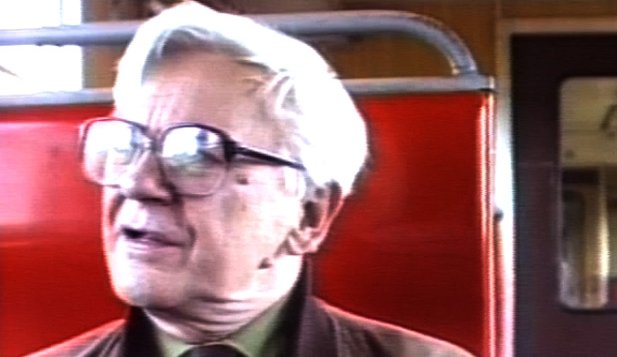 KOR monitors the strikes
First strikes were 'alarm bells'
Jan Józef Lipski
Social activist
1
...
12
13
14
15
16
...
22
Co się stało w roku '80 myśmy się, prawdę mówiąc, spodziewali trochę wcześniej. Były systemy alarmowe dotyczące rozmiarów i przebiegu kryzysu wiosną roku '79 i to zagęszczenie dzwonków alarmowych powodowało to, że KOR... podobnie jak Stefan Bratkowski, który wówczas się publicznie odezwał w tej...również w tej sprawie, spodziewaliśmy się bardzo bliskiego wybuchu tego jakiegoś niezadowolenia robotniczego. Krótko mówiąc, na lato '79 roku można się powiedzieć, szykowaliśmy. Okazało się, że jeszcze atmosfera psychiczna w środowiskach robotniczych nie dojrzała i jednocześnie władze nie wymyśliły takiego nowego jakiegoś drastycznego uderzenia, które by ten gniew jakoś jako zapalnik, żeby zapalnik stworzyć dla tego gniewu. Niemniej... ale ponieważ już był pewien stan gotowości w związku z tym, kiedy 1 lipca KOR dostał wiadomość o dwóch strajkach, które wybuchły jednego dnia, jeden w Tczewie, drugi w Ursusie – z tym że w Ursusie tam jeden czy dwa oddziały zastrajkowało, w Tczewie nie pamiętam już jaka to była fabryka, jakaś chyba pracująca, kolaborująca ze stocznią, zdaje się – to byliśmy przekonani, że to jest początek wielkiego ruchu, no, nie mieliśmy wątpliwości, chociaż w zasadzie przesłanek...dwa strajki to jeszcze nie jest tak znowu dużo. Od czasu do czasu robotnicy w Polsce zawsze strajkowali, nazywało się to oficjalnie "przestoje w pracy" i nigdy nic z tego dalej nie wynikało. Ale myśmy byli pewni do tego stopnia, że czym prędzej zwołaliśmy zebranie KOR-u u profesora Lipińskiego, gdyż mieliśmy taką świadomość, że jeżeli ruch strajkowy wybuchnie, jeżeli władza się orientuje...zorientuje, że ten ruch strajkowy się rozszerza, to już pojutrze nie będziemy się mogli zebrać, bo być może, że będziemy aresztowani.
It started in '80 although to be honest, we'd expected it a bit sooner. There were alarm systems associated with the size and the course that the crisis of Spring '79 would follow, and this accumulation of alarm bells caused that KOR [Komitet Obrony Robotników (Workers' Defence Committee)]… similarly to Stefan Bratkowski who spoke out publicly at that time on this matter, we were expecting an explosion of dissatisfaction among the workers, in short you could say we were preparing for the summer of '79. It turned out that psychologically, the workers weren't yet ready and the authorities hadn't yet come up with a new drastic blow which would somehow ignite this anger, which would create a fuse for this anger. Nevertheless, since there was already a certain state of readiness, when on 1 July KOR received the information that two strikes had broken out on the same day, one in Tczew and the other in Ursus, although in Ursus only one or two departments had gone on strike whereas in Tczew, I don't remember which factory it had been, one that worked in collaboration with the shipyard, I think. We were convinced that this was the start of a massive movement, we had no doubt about that, although two strikes – that's not so very much. From time to time, the workers in Poland were always going on strike, officially this was referred to as work stoppages and nothing further ever came of it. But we were certain to the point where we hastily called a meeting of KOR at Professor Lipiński's home, because we knew that if the strike movement was going to erupt, if the authorities realized that this wave of strikes was expanding then by the day after tomorrow we wouldn't be able to meet because we might possibly have been arrested.
Jan Józef Lipski (1926-1991) was one of Poland's best known political activists. He was also a writer and a literary critic. As a soldier in the Home Army (Armia Krajowa), he fought in the Warsaw Uprising. In 1976, following worker protests, he co-founded the Workers' Defence Committee (KOR). His active opposition to Poland's communist authorities led to his arrest and imprisonment on several occasions. In 1987, he re-established and headed the Polish Socialist Party. Two years later, he was elected to the Polish Senate. He died in 1991 while still in office. For his significant work, Lipski was honoured with the Cross of the Valorous (Krzyż Walecznych), posthumously with the Grand Cross of the Order of Polonia Restituta (1991) and with the highest Polish decoration, the Order of the White Eagle (2006).
Title: First strikes were 'alarm bells'
Listeners: Marcel Łoziński Jacek Petrycki
Film director Marcel Łoziński was born in Paris in 1940. He graduated from the Film Directing Department of the National School of Film, Television and Theatre in Łódź in 1971. In 1994, he was nominated for an American Academy Award and a European Film Academy Award for the documentary, 89 mm from Europe. Since 1995, he has been a member of the American Academy of Motion Picture Art and Science awarding Oscars. He lectured at the FEMIS film school and the School of Polish Culture of Warsaw University. He ran documentary film workshops in Marseilles. Marcel Łoziński currently lectures at Andrzej Wajda's Master School for Film Directors. He also runs the Dragon Forum, a European documentary film workshop.
Cinematographer Jacek Petrycki was born in Poznań, Poland in 1948. He has worked extensively in Poland and throughout the world. His credits include, for Agniezka Holland, Provincial Actors (1979), Europe, Europe (1990), Shot in the Heart (2001) and Julie Walking Home (2002), for Krysztof Kieslowski numerous short films including Camera Buff (1980) and No End (1985). Other credits include Journey to the Sun (1998), directed by Jesim Ustaoglu, which won the Golden Camera 300 award at the International Film Camera Festival, Shooters (2000) and The Valley (1999), both directed by Dan Reed, Unforgiving (1993) and Betrayed (1995) by Clive Gordon both of which won the BAFTA for best factual photography. Jacek Petrycki is also a teacher and a filmmaker.
Tags: KOR, Workers Defence Committee, Tczew, Ursus, Stefan Bratkowski, professor Edward Lipiński
Duration: 2 minutes, 24 seconds
Date story recorded: October 1989
Date story went live: 14 March 2011