NEXT STORY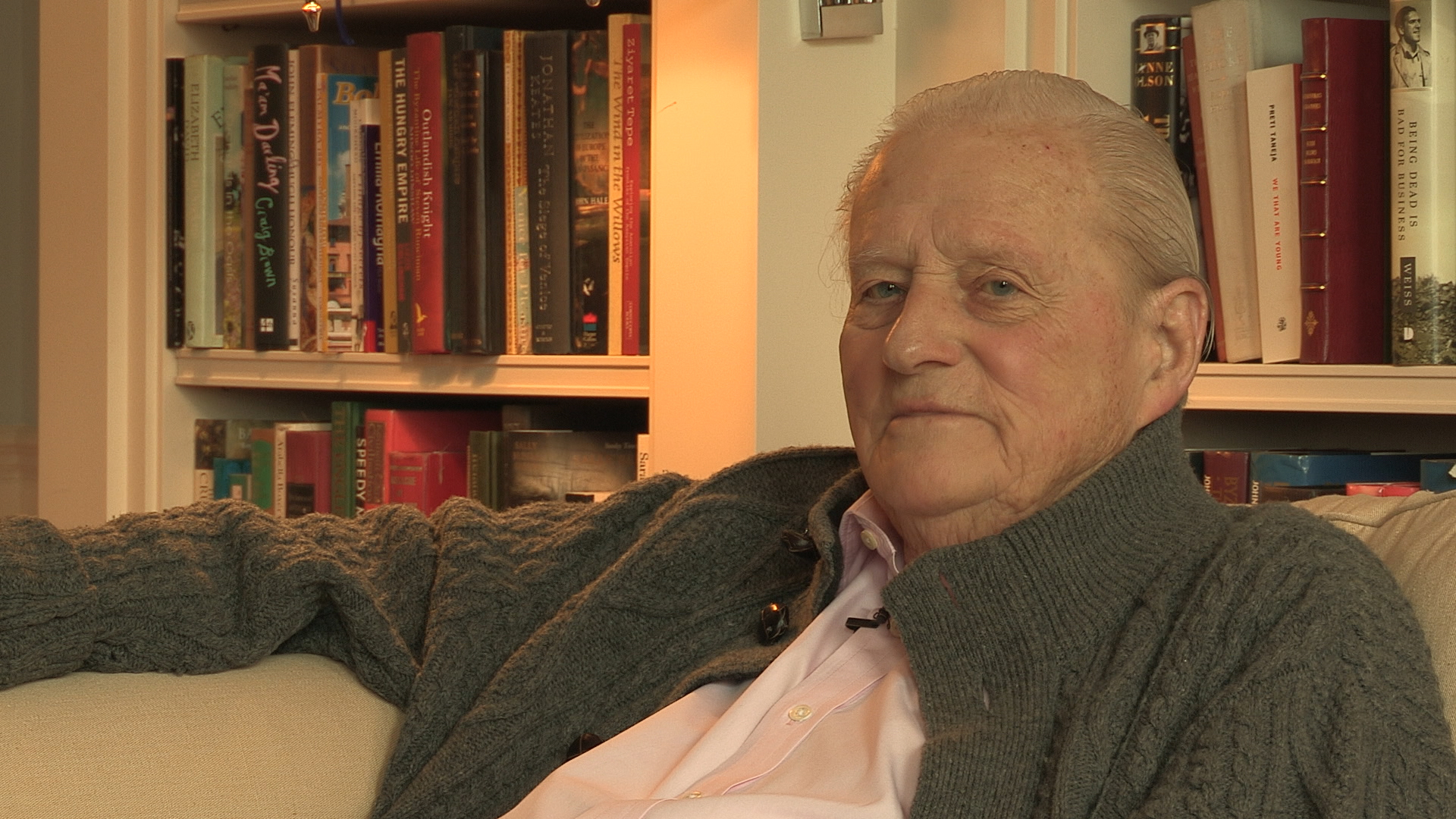 An eventful homeward journey
Camels and camps in the Sahara
John Julius Norwich
Writer
1
...
9
10
11
12
13
14
The first thing, I think, that strikes one about it is the total, total, total silence all the time. The only place I've ever found that elsewhere is in the Antarctic. There was just not any noise at all. Sometimes the wind, but apart from the wind, absolutely nothing, and that's a most extraordinary and wonderful, peaceful feeling. And secondly, the other wonderful thing about it was the cleanliness. Everything was sparkling, sparkling clean because it's so dry that if any small animals and things die, you know, it's dry, white bones in no time flat. And everything is sort of sparkling in the sunshine. And one day we came across, we saw, on the horizon, what seemed to be a large mountain made entirely of silver. It's very difficult, because it's so, the air is so clear, that you can see for miles and miles and miles and you don't know whether the mountain that you see is a huge thing 50 miles away or quite a small thing one mile away. All those sorts of the basic, instinctive measures, the way we have to decide how far distance is and that sort of thing, it doesn't work there, so one is endlessly being surprised of the distances, how short or how long something is. And we saw this huge silver mountain and it proved to be... well, it wasn't a mountain and it wasn't silver, it was an enormous pile, 40 feet high, of tins left by the French Army, 30 years before, all sparkling, you see, nothing rusted, all glinting in the sunshine, and there were signs of the French occupation. There were little French forts and camps, all, of course, completely deserted now, but looking marvellously like sort of Beau Geste forts, you know, of the old days, the old days of the French Sahara. And anyway, we reached our target in the Tibesti and we... no Land Rovers, I mean, much too steep, so we moved onto camels. We left the Land Rovers at a little oasis called Aouzou [sic], and moved onto camels, or really, moved more onto our feet because travel by camel in that area, at least, is so uncomfortable that nobody could really bear it for very long. The Toubou, the tribe who lived there, had never got around to designing a proper camel saddle, and it's just two pieces of wood, like that and like that, and you sit between them, and it's torture. And so, occasionally, after a very long day you get on the thing for an hour, if you really feeling very tired, but really, most of the time you're walking. It's much easier. They're nasty animals, camels, anyway, I mean, they're bad tempered and they suffer from halitosis, unique in my experience, and one's happier off them than on them, certainly. So we walked or camelled up through the Tibesti Mountains to see this extraordinary volcanic, gorges, sort of natron. I don't quite know what natron is. It's sort of tar or something of that sort. And a great sort of bubbling, volcanic, bubbling mountains, you know, and extremely unpleasant smells. A very, very sinister place indeed. Then, anyway, then we did all that and we started our journey back.
John Julius Norwich (1929-2018) was an English popular historian, travel writer and television personality. He was educated at Upper Canada College, Toronto, at Eton, at the University of Strasbourg and on the lower deck of the Royal Navy before taking a degree in French and Russian at New College, Oxford. He then spent twelve years in H.M. Foreign Service, with posts at the Embassies in Belgrade and Beirut and at the Disarmament Conference in Geneva. In 1964 he resigned to become a writer. He is the author of histories of Norman Sicily, the Republic of Venice, the Byzantine Empire and, most recently, 'The Popes: A History'. He also wrote on architecture, music and the history plays of Shakespeare, and presented some thirty historical documentaries on BBC Television.
Title: Camels and camps in the Sahara
Listeners: Christopher Sykes
Christopher Sykes is an independent documentary producer who has made a number of films about science and scientists for BBC TV, Channel Four, and PBS.
Tags: Sahara, Algeria
Duration: 4 minutes, 6 seconds
Date story recorded: 2017
Date story went live: 03 October 2018