NEXT STORY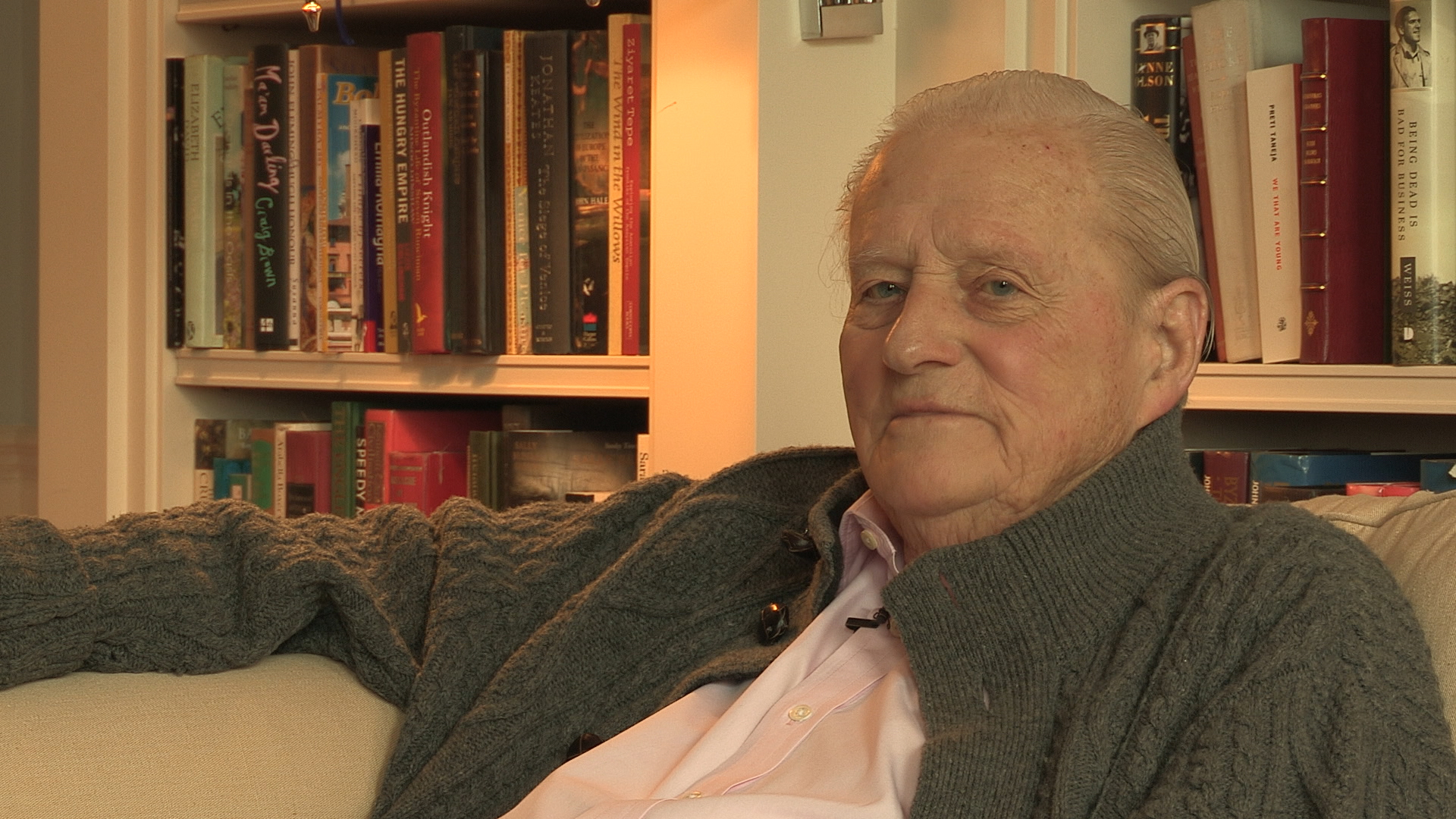 Choosing a political affiliation
Becoming a peer of the realm
John Julius Norwich
Writer
1
...
10
11
12
13
14
My father died on 1st January, 1954 and about two years before that he'd been given a peerage. Before that, he'd been called Duff Cooper and that was it. Then they gave him a peerage and he became Lord Norwich and when he died I, naturally, became Lord Norwich, because in those days there were no life peerages. Any peerage you got went automatically to the son. But there was nothing I could do about it because I was in the Foreign Service, which I'd only very, very recently joined, and when you're in the Foreign Service you're not allowed to get involved in politics in any way. So, I mean, I had the title, but I didn't... I wasn't allowed to take my seat in the House of Lords. And it wasn't until I left the Foreign Office in 1964 that I was able to take my seat in the House of Lords and I thought well, here I am, I'm a member of this thing, I may as well try and do something about it, you know. And so... but on the other hand, I was never politically inclined. I wasn't really interested in politics as my father was, passionately. I mean, he'd asked me before... when he'd been offered his peerage he'd written to me – I was at Oxford – he'd written to me and said, 'Look, I've been offered a peerage, I'd quite like to take it because it means I can go and make a speech in the House of Lords whenever I want to, but if you've got any political ambitions at all, tell me and I won't', because in those days, a peerage was no good. I mean, you could never become Prime Minister or even, you know, if you were a peer. I wrote back and said, 'No, no, do take it, because I have absolutely no political ambitions in that direction at all.'
So, he took it and then I became Lord Norwich, but as I say, I wasn't allowed to do anything about it until 1964, which is... I'd been Lord Norwich for 10 years by then and only then could I go to the House of Lords. And I went and I made my maiden speech on the importance of the... abolishing the death penalty. It was the only time I think I'd really been frightened making a speech, I had real stage fright. Well, not stage fright, I was all right when I was on my feet, but before. I was determined to do it without notes, because my father always spoke without notes, and said, 'You know, it makes so much more of an impact and if you forget a point it doesn't really matter all that much because nobody will know that you've forgotten a point. They'll know what you say, but they won't know what you haven't said. So, just do it straight off the top of your head.' And I remember walking round and round and round the Houses of Parliament, for about two hours, saying it over and over again in my head. But there it was, it was a success and in the end, of course, we abolished the death penalty, so that was the great thing.
John Julius Norwich (1929-2018) was an English popular historian, travel writer and television personality. He was educated at Upper Canada College, Toronto, at Eton, at the University of Strasbourg and on the lower deck of the Royal Navy before taking a degree in French and Russian at New College, Oxford. He then spent twelve years in H.M. Foreign Service, with posts at the Embassies in Belgrade and Beirut and at the Disarmament Conference in Geneva. In 1964 he resigned to become a writer. He is the author of histories of Norman Sicily, the Republic of Venice, the Byzantine Empire and, most recently, 'The Popes: A History'. He also wrote on architecture, music and the history plays of Shakespeare, and presented some thirty historical documentaries on BBC Television.
Title: Becoming a peer of the realm
Listeners: Christopher Sykes
Christopher Sykes is an independent documentary producer who has made a number of films about science and scientists for BBC TV, Channel Four, and PBS.
Tags: peerage, Foreign Service, House of Lords, Lord Norwich, maiden speech, death penalty
Duration: 3 minutes, 15 seconds
Date story recorded: 2017
Date story went live: 03 October 2018