NEXT STORY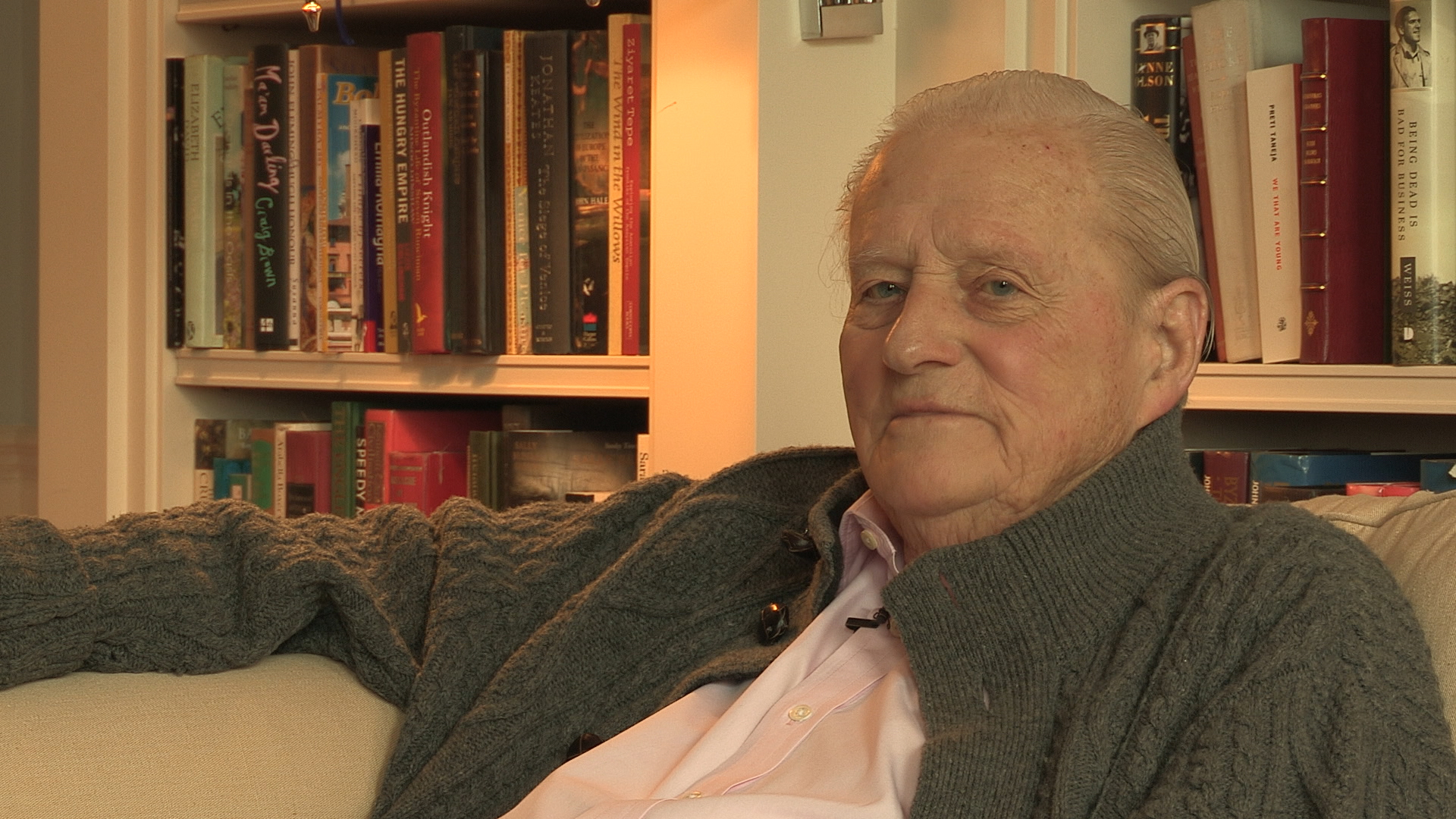 The charm of Haddon Hall
Rex Whistler's capriccio painting at Plas Newydd
John Julius Norwich
Writer
1
...
10
11
12
13
14
Liz was a Paget, my first cousin, the daughter of my mother's eldest sister, Margery, who married Lord Anglesey and lived in a large house on the Isle of Anglesey, looking out over the many straits to Snowden, a wonderful site, always pouring with rain, but apart from that, marvellous. And the Paget family was composed of six girls and then they, the last effort was twins and the first twin to come out was a girl, but the second one was a boy, so finally there was a Marquis to carry the line down. But there were all these ravishingly beautiful girls. There was my cousin Caroline, with whom my father was very much in love. There was Rose, who lived and married a man called McLaren, John McLaren, and lived very, very close across the straits at a place called Bodnant, with a marvellous, marvellous garden and rhododendrons and things.
And Plas Newydd was a great sort of centre for us in some ways, where we used to go and stay. It was very, very comfortable and Rex Whistler had painted for it this immense and wonderful mural. I think it's the biggest single piece of canvas in England. It's huge, the whole length of the dining room, and then along two sides, so it really covers practically three sides of the room. And of a lovely, fantastic sea scene of the sort of fantasy that only Rex Whistler could do. It's beautifully reproduced. There's a book about him by the... Hugh and Mirabel Cecil which came out last year, which has a wonderful fold-out photograph of it which... it really does give you a feeling of the splendour of this thing.
And Rex was very much in love with my cousin, Caroline, despite her having very, very strong lesbian tendencies. And so Rex worked and worked and worked at this huge thing and never wanted to finish it, because if he finished it, he wouldn't be able to keep coming to Plas Newydd, so he would always say I don't really like that big Spanish galleon, let's take that away and put something else in instead, you know. So, there was quite a lot of that went on. But Rex was absolutely enchanting, I mean, he had a superb drawing technique. He drew very, very fast. I mean, he was one of those children, he drew monsters on the back of the table napkin, you know, or whatever it was, and his pencil or pen were really never still at all and it was a terrible, terrible tragedy – he insisted on going into tanks in the war. I mean, he should've been a war artist or, you know, I mean, or doing maps or something like that. He'd have been infinitely more valuable. But he insisted on going into tanks and was killed a few days after D Day at the age of 39. For me, one of the great tragedies of the war, really, I mean, considering what we lost, what he could've done if he'd lived, you know.
John Julius Norwich (1929-2018) was an English popular historian, travel writer and television personality. He was educated at Upper Canada College, Toronto, at Eton, at the University of Strasbourg and on the lower deck of the Royal Navy before taking a degree in French and Russian at New College, Oxford. He then spent twelve years in H.M. Foreign Service, with posts at the Embassies in Belgrade and Beirut and at the Disarmament Conference in Geneva. In 1964 he resigned to become a writer. He is the author of histories of Norman Sicily, the Republic of Venice, the Byzantine Empire and, most recently, 'The Popes: A History'. He also wrote on architecture, music and the history plays of Shakespeare, and presented some thirty historical documentaries on BBC Television.
Title: Rex Whistler's capriccio painting at Plas Newydd
Listeners: Christopher Sykes
Christopher Sykes is an independent documentary producer who has made a number of films about science and scientists for BBC TV, Channel Four, and PBS.
Tags: Elizabeth Paget, John McLaren, Rex Whistler
Duration: 3 minutes, 40 seconds
Date story recorded: 2017
Date story went live: 03 October 2018