NEXT STORY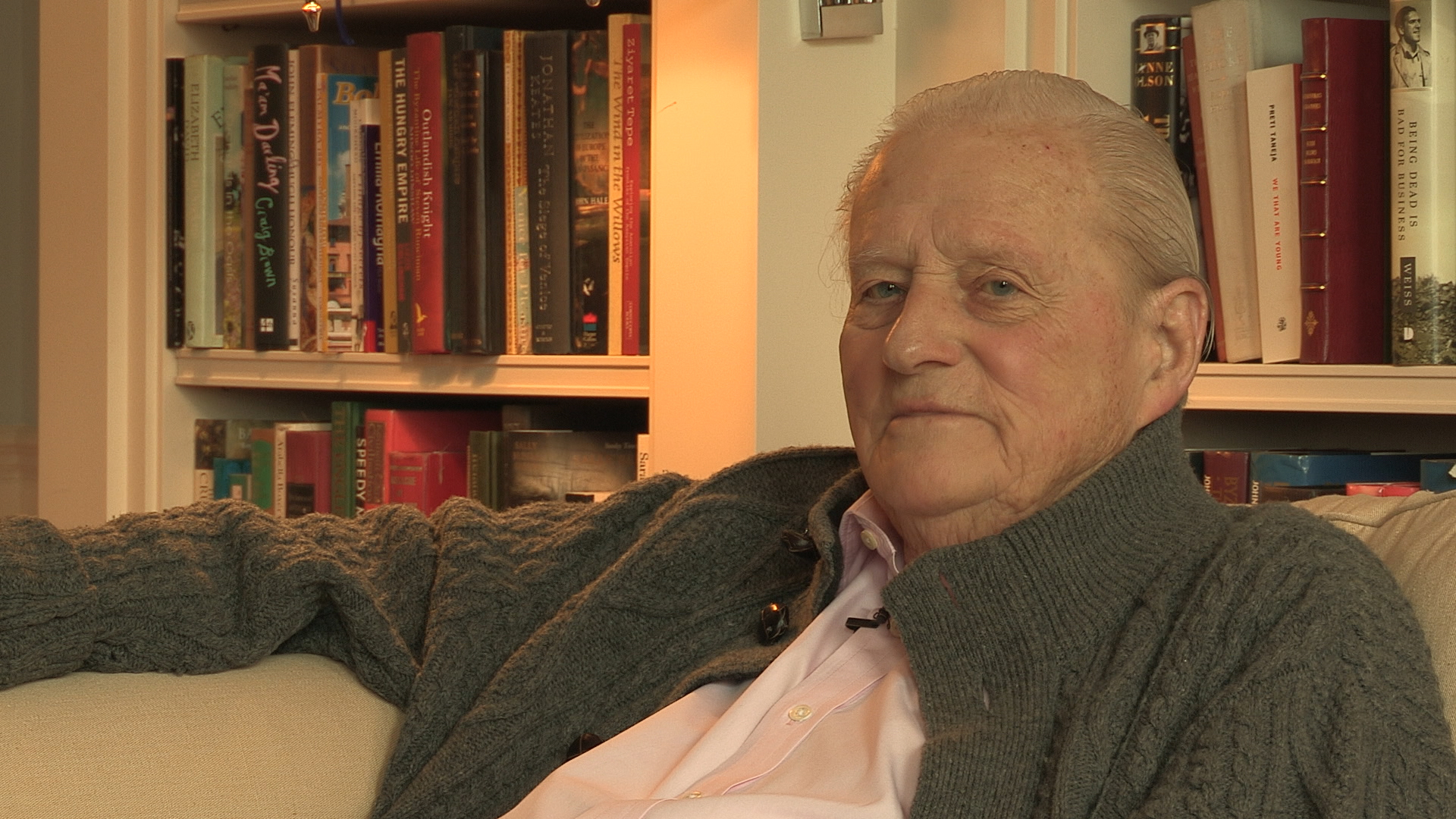 The less than pleasant Evelyn Waugh
Nannies – a vanishing breed
John Julius Norwich
Writer
1
...
10
11
12
13
14
Nannies, as such, no longer exist. They were a species entirely of their own. In my day, they wore grey felt sort of bowler hats, white blouses, grey skirts, longish, grey skirts, and I think you could spot a nanny a mile off. And they did everything. I mean, they took over the child from the parents completely. And in those days, that was what was done, what was expected, what everybody did. You had to have a nanny for the children. Everybody had a nanny for the children and the nannies were totally, totally dedicated. Mine I think theoretically... she had a right to a fortnight's holiday a year, but she never took it and she did have the occasional afternoon off to go and do some shopping or something like that, but that was all.
And, of course, I saw – I slept in the same room with her – and I saw her far more than, I mean, my mother was a wonderful mother and from a very early age she spent a lot of time with me, but nonetheless, I mean, she had her life and when she was having her life, I was with Nanny. And inevitably, and I think this happens with all children until you're about seven or eight, you really love Nanny much more than you love your parents. People used to think that, psychologically, that was a very bad thing, but, in fact, you grew out of it. It was perfectly okay, and you gradually realised that it was much more fun being with your parents than it was being with Nanny. And there was far more going on. And Nanny would realise this, too. It was part of life and, you know, she would leave, perhaps, and take on another baby, but she would always be a friend of the old family and talk about it and come back for tea and that sort of thing, you know. And if it was her last post, she'd live in the house, probably, for the rest of her life and people would go up and see her after tea, you know. Nannies, they were a very, very important part of sort of upper-class English life, but I say they've completely disappeared now, there are none. I mean, now they ask for their own car, you know, they have to have every weekend off or whatever. It's a different world. The nanny had total, total dedication to her child. She really didn't think about anything else at all. It was her life.
[Q] If there's more than one child, what happens then?
A good nanny could handle three.
John Julius Norwich (1929-2018) was an English popular historian, travel writer and television personality. He was educated at Upper Canada College, Toronto, at Eton, at the University of Strasbourg and on the lower deck of the Royal Navy before taking a degree in French and Russian at New College, Oxford. He then spent twelve years in H.M. Foreign Service, with posts at the Embassies in Belgrade and Beirut and at the Disarmament Conference in Geneva. In 1964 he resigned to become a writer. He is the author of histories of Norman Sicily, the Republic of Venice, the Byzantine Empire and, most recently, 'The Popes: A History'. He also wrote on architecture, music and the history plays of Shakespeare, and presented some thirty historical documentaries on BBC Television.
Title: Nannies – a vanishing breed
Listeners: Christopher Sykes
Christopher Sykes is an independent documentary producer who has made a number of films about science and scientists for BBC TV, Channel Four, and PBS.
Tags: nanny, psychological attachment, upper-class English life, children
Duration: 2 minutes, 55 seconds
Date story recorded: 2017
Date story went live: 03 October 2018