NEXT STORY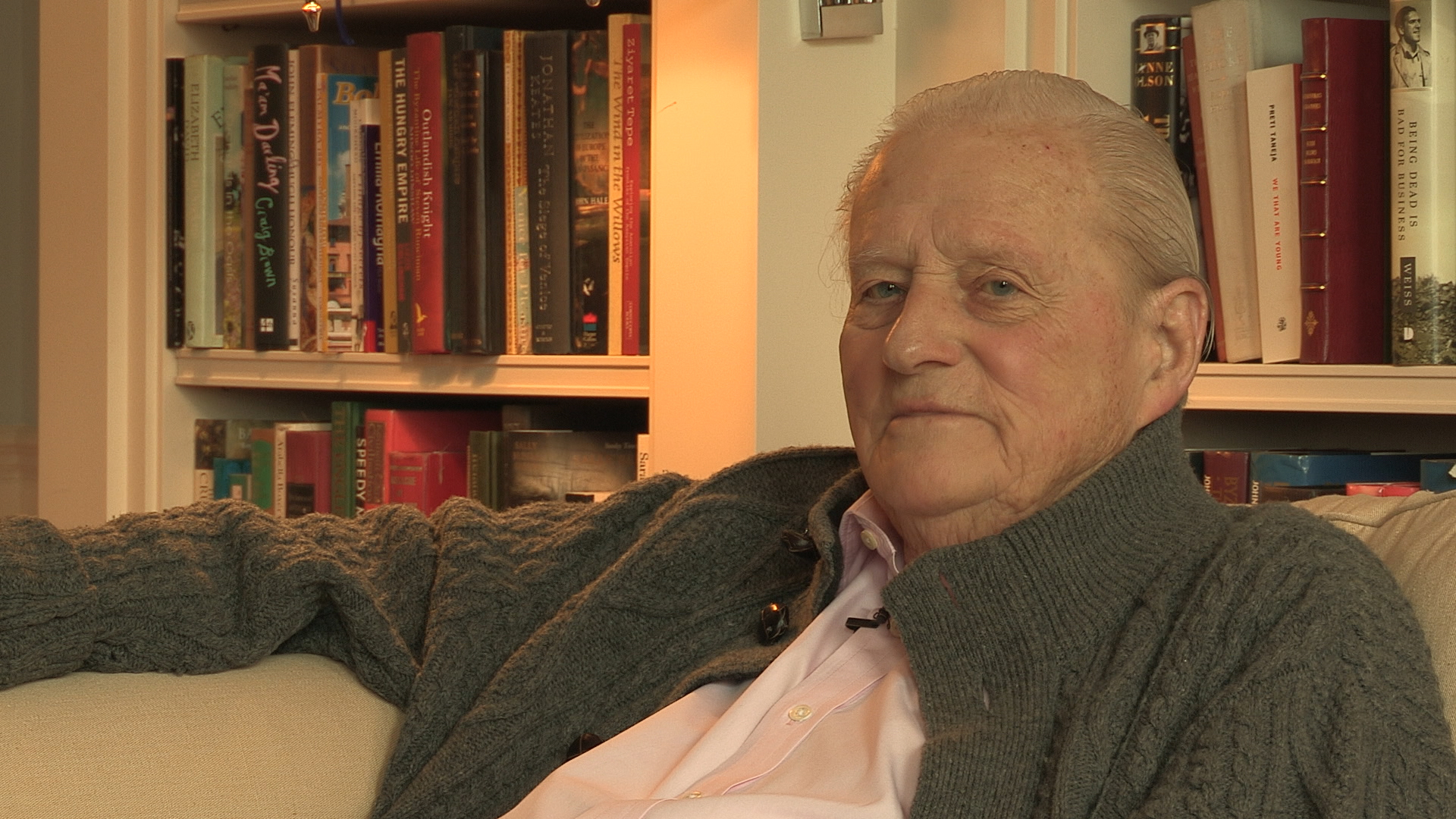 My introduction to Eton
Being principled comes at a cost
John Julius Norwich
Writer
1
2
3
4
5
6
...
14
When I was seven, at the end of '36, we left Gower Street because my father had been, to his great surprise, given the job of First Lord of the Admiralty which carried Admiralty House with it, that wonderful building on the top of Whitehall on the left, and that was where the First Lord of the Admiralty lived. So we moved there and my mother went all nautical typically and, of course, Rex Whistler designed her a wonderful bed with a crown of dolphins over the top and the whole thing which Rex had a lovely time doing. And there was then this period in the... when we lived in the Admiralty and they went on these cruises which I've mentioned before.
And then my father resigned from the government as a protest at what Chamberlain was doing at Munich, giving Hitler everything he wanted, total appeasement. And my father said at first he thought that it would be a question of peace with dishonour, then he saw an alternative of war with honour but now, after what Chamberlain did, it was war with dishonour. It was too much, that he couldn't take. He left. He was the only member of the cabinet actually to resign but he did so. He always called it his finest hour.
And he was deluged with mail, most of it fan mail, some of it calling him a warmonger and that sort of thing. But I remember helping with the mail. I was, by this time, quite good at forging my father's signature and I forged it on an awful lot of letters saying, 'Thank you so much for your sympathy and support.'
And anyway, then we had to leave... when he resigned of course we had to leave the Admiralty in a hurry – make way for Winston Churchill.
[Q] That was an extraordinary brave thing to do.
It was, it was a brave thing to do. It was the only thing he did and he loved that job more than any job he'd ever had. To give the whole thing up, it was very brave, but there it was. He did feel very, very strongly that Chamberlain was selling us down the river.
And so we left and we didn't go back to Gower Street; I suppose Gower Street must have been sold. And my grandmother had left my mother her house in Chapel Street, SW1 so we went and lived there. And that was lovely because it had a huge library running down the one side of the back garden so for the first time my father, who had accumulated vast numbers of books all his life, most of which were always in packing cases because he never had enough place to put them, at last had a great big library and he had them all together for the first time. So that was lovely for him so made some compensation for the loss of his job. But of course, he was out in the wilderness until Winston Churchill took over in May, 1940.
John Julius Norwich (1929-2018) was an English popular historian, travel writer and television personality. He was educated at Upper Canada College, Toronto, at Eton, at the University of Strasbourg and on the lower deck of the Royal Navy before taking a degree in French and Russian at New College, Oxford. He then spent twelve years in H.M. Foreign Service, with posts at the Embassies in Belgrade and Beirut and at the Disarmament Conference in Geneva. In 1964 he resigned to become a writer. He is the author of histories of Norman Sicily, the Republic of Venice, the Byzantine Empire and, most recently, 'The Popes: A History'. He also wrote on architecture, music and the history plays of Shakespeare, and presented some thirty historical documentaries on BBC Television.
Title: Being principled comes at a cost
Listeners: Christopher Sykes
Christopher Sykes is an independent documentary producer who has made a number of films about science and scientists for BBC TV, Channel Four, and PBS.
Tags: Neville Chamberlain, Winston Churchill
Duration: 3 minutes, 35 seconds
Date story recorded: 2017
Date story went live: 03 October 2018