NEXT STORY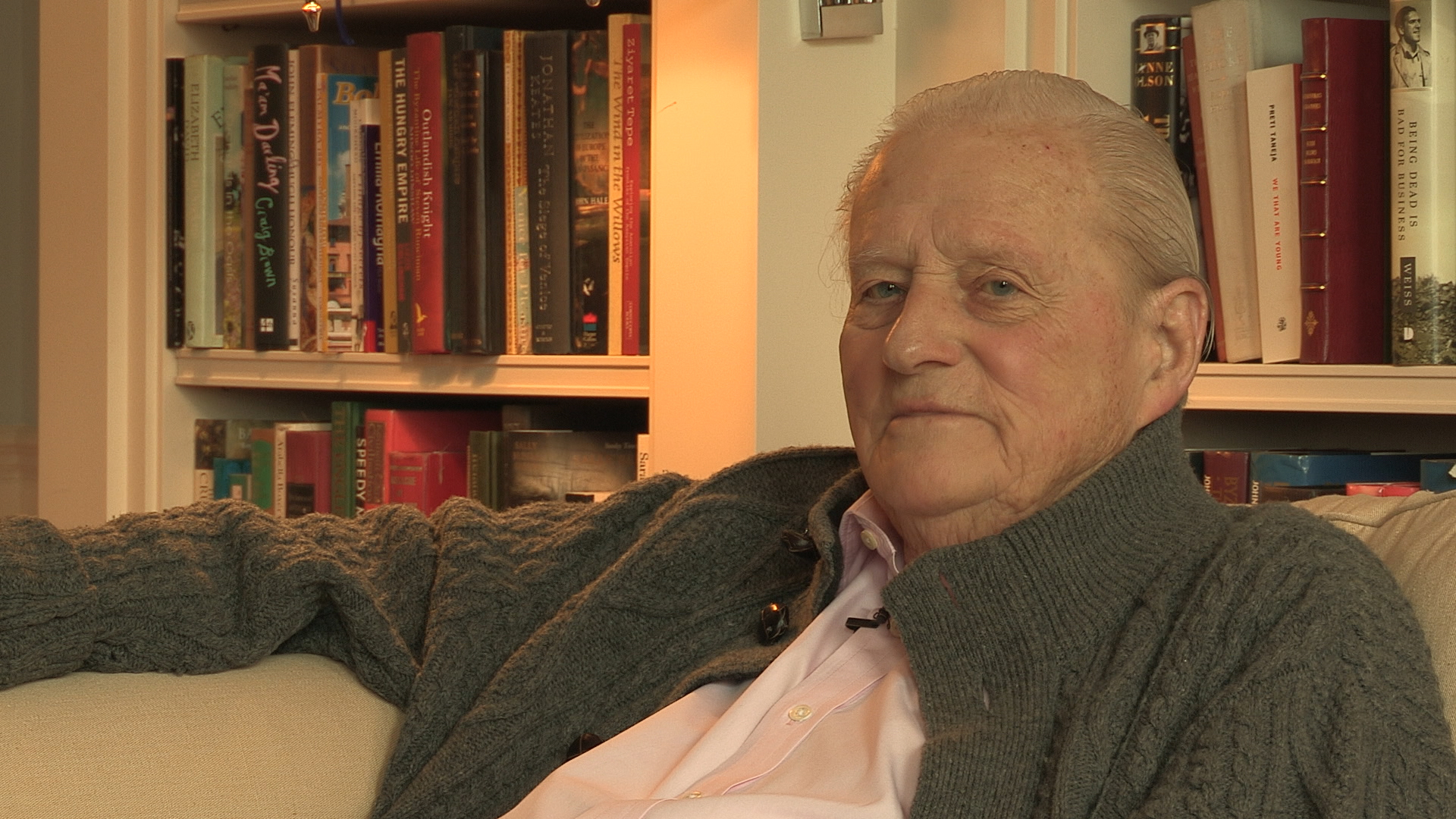 A blast from the past
Ping-pong and passion in Strasbourg
John Julius Norwich
Writer
1
...
3
4
5
6
7
...
14
Certainly I left it and I went to Strasbourg and Strasbourg was great fun. I didn't do much work at university, I really didn't. I went there from time to time and attended a few lectures, but there wasn't really very much point. I knew I wasn't going to be able to pass... to get any degrees, I was only going to be there for 6 months for Heaven's sakes, you know, so there was no point – it was really just a way to fill in my time. And I was filling in my time very happily at Strasbourg. I was taking music lessons again, thank God, and living with this very nice young family. He was a young Strasbourg lawyer called Paul Schmidt with a very nice, very attractive wife who must have been in her early 30s, called Betty who was a very, very good tennis player. We played a lot of tennis, we also played a lot of ping-pong after lunch, we went to a... there was a sort of cafe round the corner which had a marvellous ping-pong table and I rather prided myself with ping-pong and she was very, very good at it too.
And one day, one winter day after we'd been playing ping-pong, we opened the first door to the outer cold, there were double doors to keep the cold out, I opened the first one, between the double doors, I found myself seized and given an enormous kiss by Betty, a rather wet one on the lips, and I was terribly surprised! I had no idea this was going to happen. It took me completely off balance. And then this then became rather a thing. And I... I can't believe she was seriously in love with this 17-year-old boy, Englishman, but I think she was probably rather keen to devirginise me which she failed to do alas, but she used to try quite hard. But it was always rather alarming for me. I mean she was... we would start dancing cheek-to-cheek to the gramophone, but at five minutes to one when her husband was coming in at one o'clock, and at any moment I saw myself being caught in these compromising positions. I don't think he would have minded a bit. I think she probably told him every step that she was taking and gave him a full nightly report about how the programme was getting on. I don't know, it might have been like that, it might not, I don't know. Anyway, he never seemed... he always seemed to be completely relaxed about the whole thing, but I say I never really... I doubt whether she'd have let me get further than first base, but I never even got to first base, I was too embarrassed really, you know.
John Julius Norwich (1929-2018) was an English popular historian, travel writer and television personality. He was educated at Upper Canada College, Toronto, at Eton, at the University of Strasbourg and on the lower deck of the Royal Navy before taking a degree in French and Russian at New College, Oxford. He then spent twelve years in H.M. Foreign Service, with posts at the Embassies in Belgrade and Beirut and at the Disarmament Conference in Geneva. In 1964 he resigned to become a writer. He is the author of histories of Norman Sicily, the Republic of Venice, the Byzantine Empire and, most recently, 'The Popes: A History'. He also wrote on architecture, music and the history plays of Shakespeare, and presented some thirty historical documentaries on BBC Television.
Title: Ping-pong and passion in Strasbourg
Listeners: Christopher Sykes
Christopher Sykes is an independent documentary producer who has made a number of films about science and scientists for BBC TV, Channel Four, and PBS.
Tags: Strasbourg
Duration: 3 minutes, 7 seconds
Date story recorded: 2017
Date story went live: 03 October 2018