NEXT STORY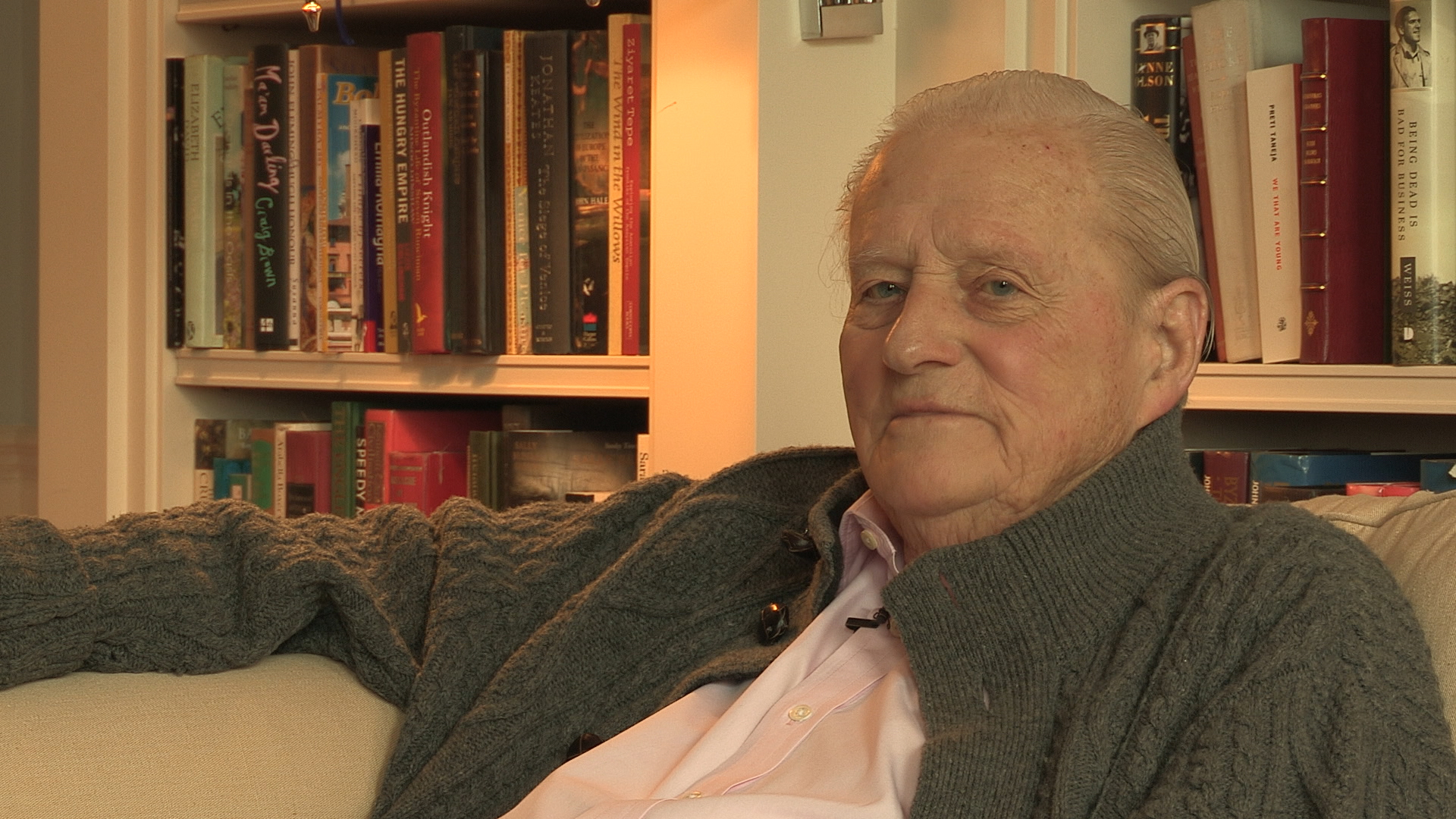 Secretary to the Captain's secretary
John Julius Norwich
Writer
1
...
4
5
6
7
8
...
14
I left Strasbourg in the summer of 1947. I can't quite remember what I did for the rest of the summer because all the time I was waiting to be called up, I never quite knew when my call-up papers were going to arrive. I was going to be 18 in September, so really, at any time after that something might happen. In fact, they left me until December. And I remember it was almost exactly the same time as my parents were leaving the embassy. My parents gave a great farewell ball on leaving the embassy about three or four days before Christmas. It must have been about the 20th of December or something like that. And almost immediately, I think the next morning, I went to England and got myself ready and on the last day of the year, presented myself at HMS Royal Arthur, Corsham, Wiltshire, which was the preliminary training place where everybody went. I think all the Naval Lower Deck started at Royal Arthur for six or seven weeks for a sort of very, very, very basic naval training. And we always had to pretend, from the very beginning, you know, you had to pretend it was a sea-going ship. You put your suitcases down on the deck and everything was as… there was port and starboard and there was a quarterdeck and you practically felt yourself, you were almost starting to get seasick by the end.
And you were kitted out and told all about the Navy and how it worked and taught knots, which I instantly forgot again. I never... after that I never taught, never tied a knot in my life. And then, at the... by this time we had decided, or probably more truthfully the Navy had decided for us, what role we were going to play in the Lower Deck. I had no desire to be an officer, because that would've meant staying in the Navy much longer, for a three- or four-year term or something like that. I did hope I should be an able... an able seaman, but even the seamanship training was too long for someone who was only going to be in there for under two years. So, I was given the choice of officer steward, cook, stoker, or writer. Well I, not surprisingly, picked writer, as you may imagine. And writer could be one of two things. It could either mean doing the accounts, which were nightmares: pounds, shillings, and pence, of course, in those days. Huge ledgers, I mean, that size, and unbelievable complications. We were all taught how to do it, but thank God I was never obliged to do it.
John Julius Norwich (1929-2018) was an English popular historian, travel writer and television personality. He was educated at Upper Canada College, Toronto, at Eton, at the University of Strasbourg and on the lower deck of the Royal Navy before taking a degree in French and Russian at New College, Oxford. He then spent twelve years in H.M. Foreign Service, with posts at the Embassies in Belgrade and Beirut and at the Disarmament Conference in Geneva. In 1964 he resigned to become a writer. He is the author of histories of Norman Sicily, the Republic of Venice, the Byzantine Empire and, most recently, 'The Popes: A History'. He also wrote on architecture, music and the history plays of Shakespeare, and presented some thirty historical documentaries on BBC Television.
Title: In the Navy
Listeners: Christopher Sykes
Christopher Sykes is an independent documentary producer who has made a number of films about science and scientists for BBC TV, Channel Four, and PBS.
Tags: call up, HMS Royal Arthur, training, Royal Navy
Duration: 3 minutes
Date story recorded: 2017
Date story went live: 03 October 2018