NEXT STORY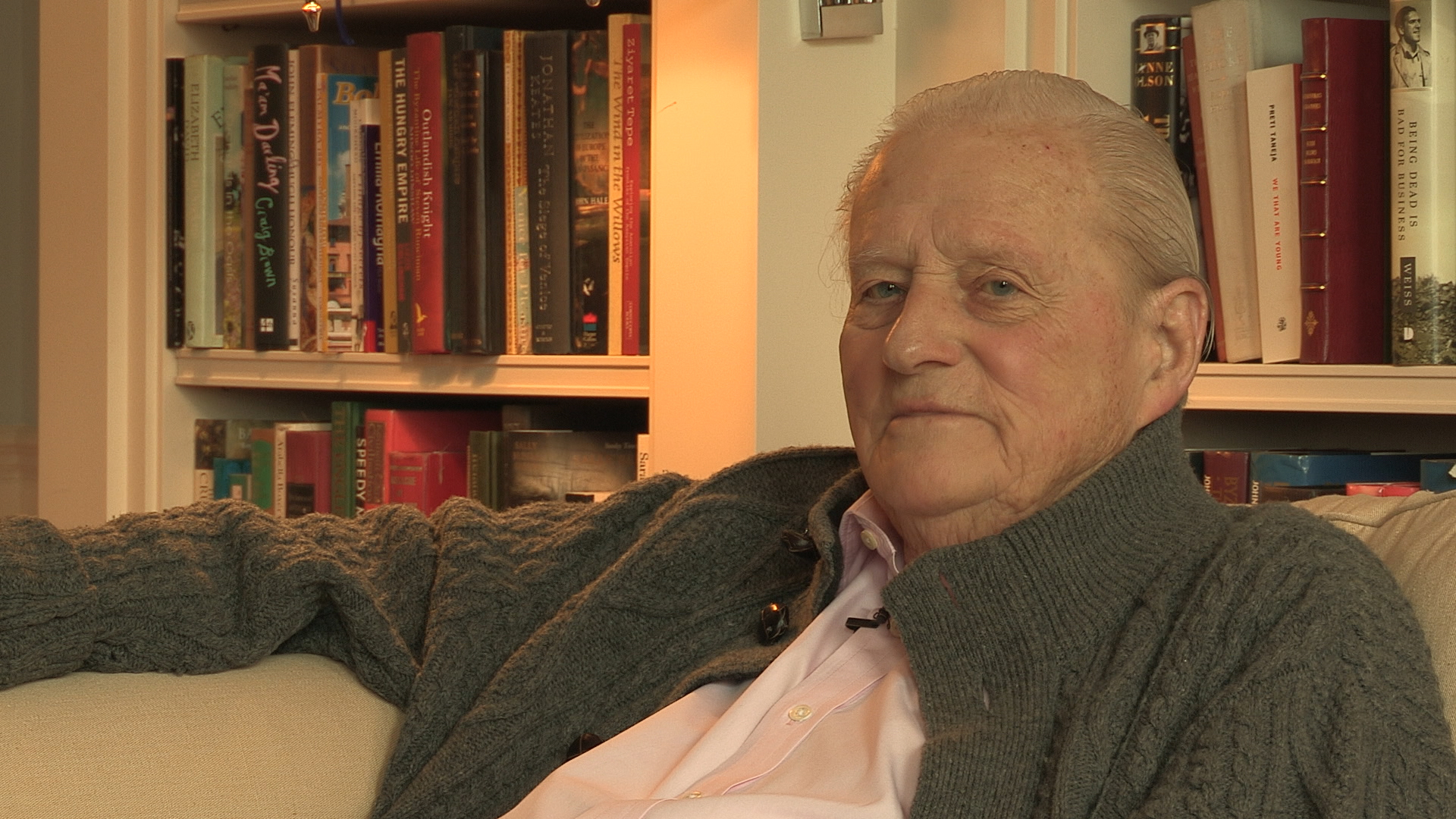 David Herbert
A night out in Copenhagen
John Julius Norwich
Writer
1
...
4
5
6
7
8
...
14
And the last one, which was that last summer of 1948, was to Scandinavia and we went to Esbjerg, which is on the west coast of Jutland in Denmark and is therefore the furthest possible place away from Copenhagen, which was where all the fun is. Other more fortunate ships went to Copenhagen. We had to go to Esbjerg. But we did have... the last day, we had off and I said to my friend, the same one as we'd travelled in Gibraltar, I said to him, 'Why don't we go to Copenhagen for the day? I have a great friend in Copenhagen, he's a writer, he's known as the Danish Somerset Maugham. He's called Kelvin Lindemann and he's always said if you ever come to Denmark, let me know, so, you know, we can go and get perhaps an early dinner off him before we have to take the train back.' So, we got up early in the morning and it was a very long journey, because you have two ferries to deal with before you get to Copenhagen. And anyway, we got there, I suppose, around, I can't quite remember, I suppose around lunch time and there he was at the railway station, arms outstretched, warm welcome, took back... charming wife, took us back to his very nice house, gave us a lovely lunch, and then he said, 'And we've got a lovely evening lined up for you tonight.' And we said, 'We're terribly sorry, we've got to be back on board at 10 o'clock, we have to leave on the 6:15 train', or whatever it was. And he said, 'Oh, you can't do that, you can't possibly do that, no, no, we've got all this lined up for you, come on, it's your first time in Copenhagen. Oh, don't worry, I'll ring up my uncle, he's the Admiral, he's the Chief Admiral of the Navy and he'll just have a word with your Captain and it'll be all right.'
Well, I knew that I was going to have to... I should've been very busy that night, but there was nothing to be done. I mean, these Danes were sort of taking it over, you know. So, the Admiral rang up the Captain, the Captain naturally gave permission, he could hardly not, so we stayed the night and we had a lovely evening, as promised, and we went back to Esbjerg the following day to an extremely chilly reception, because they all thought we'd swung it, that we'd demanded it. I had to... by the time I'd explained it, that it was taken up by the Lord High Admiral and was completely out of my hands and they thought a little bit better about it, but my boss, the poor old Captain's secretary who was a lieutenant, I mean, he'd been working until 04:00 in the morning, you know, doing all the things I should've been doing. So, I wasn't terribly popular and that was really the end of the... of that episode.
John Julius Norwich (1929-2018) was an English popular historian, travel writer and television personality. He was educated at Upper Canada College, Toronto, at Eton, at the University of Strasbourg and on the lower deck of the Royal Navy before taking a degree in French and Russian at New College, Oxford. He then spent twelve years in H.M. Foreign Service, with posts at the Embassies in Belgrade and Beirut and at the Disarmament Conference in Geneva. In 1964 he resigned to become a writer. He is the author of histories of Norman Sicily, the Republic of Venice, the Byzantine Empire and, most recently, 'The Popes: A History'. He also wrote on architecture, music and the history plays of Shakespeare, and presented some thirty historical documentaries on BBC Television.
Title: A night out in Copenhagen
Listeners: Christopher Sykes
Christopher Sykes is an independent documentary producer who has made a number of films about science and scientists for BBC TV, Channel Four, and PBS.
Tags: Esbjerg, Copenhagen, Kelvin Lindemann
Duration: 3 minutes, 3 seconds
Date story recorded: 2017
Date story went live: 03 October 2018