NEXT STORY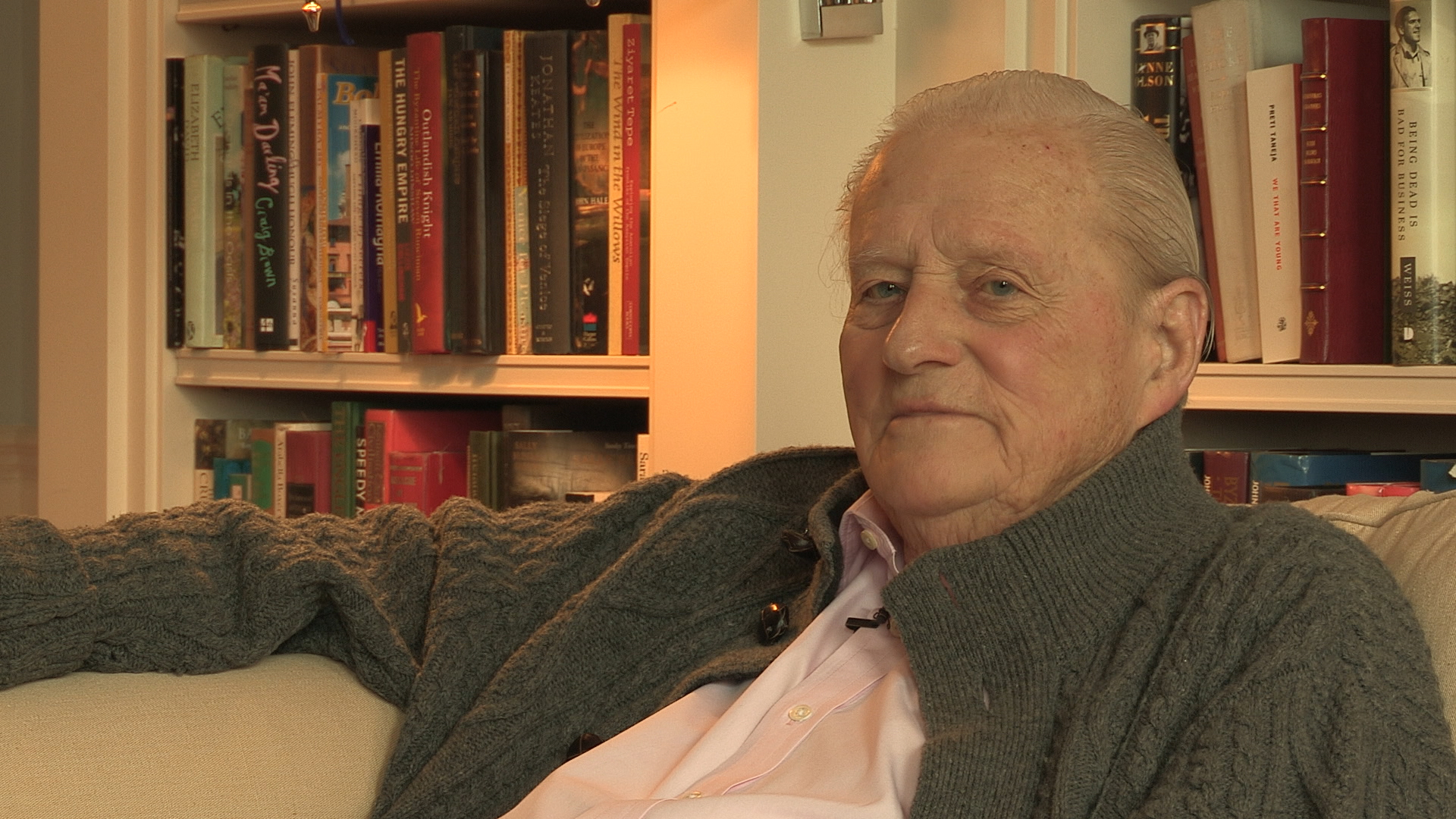 Meeting my future wife
John Julius Norwich
Writer
1
...
5
6
7
8
9
...
14
[Q] When you were a writer in the Navy...
Yes.
[Q] Did they... I'm not sure there was a lot of writing, but did you learn to write well, do you think? I mean, you write terribly well, so...
No, no, it was nothing like that. It was called... it was the naval word 'writer'. It was really the secretary to the Captain's secretary. I mean, I wrote dreary little six-liners to the Admiralty by the hundred, you know, about what the ship needed or, I don't know, people coming and going, and occasionally, quite a few of the sailors were more or less illiterate and I had to write letters home for them. But there was no question of good writing at all, you know, and the first time I started doing that, really, was when I wrote essays at Oxford and I had no idea whether they were any good or not. I haven't kept any of them and I haven't seen them since I wrote them.
[Q] One of the things they say about National Service, before we leave that, is that it brought people from different classes together. And I'm just thinking, given your background, when you write letters home for the sailors and so on – is there anything to say about that?
Well, I think that's another thing that should be said about... about the Navy. I'm enormously grateful to the Navy for all sorts of things, for having taken me on these wonderful cruises, for having taught me a lot, and not least, for the first time, giving me the opportunity to mix with all the other members of the Lower Deck, you know, when I'd never really mixed with members outside my own class before, ever. And it was... I got on with them extremely well and I think I liked them very much. I made several very good friends and I think they liked me, you know. There were little jokes early on, I was always called Duff and, you know, but they got used to me, as I got used to them, and it really... we really sort of hardly noticed after a bit, you know. The whole class thing sort of seemed almost to disappear. And I'm terribly grateful to the Navy for that.
John Julius Norwich (1929-2018) was an English popular historian, travel writer and television personality. He was educated at Upper Canada College, Toronto, at Eton, at the University of Strasbourg and on the lower deck of the Royal Navy before taking a degree in French and Russian at New College, Oxford. He then spent twelve years in H.M. Foreign Service, with posts at the Embassies in Belgrade and Beirut and at the Disarmament Conference in Geneva. In 1964 he resigned to become a writer. He is the author of histories of Norman Sicily, the Republic of Venice, the Byzantine Empire and, most recently, 'The Popes: A History'. He also wrote on architecture, music and the history plays of Shakespeare, and presented some thirty historical documentaries on BBC Television.
Title: My gratitude to the Navy
Listeners: Christopher Sykes
Christopher Sykes is an independent documentary producer who has made a number of films about science and scientists for BBC TV, Channel Four, and PBS.
Tags: writer, Navy, secretary, letters, sailors, class
Duration: 2 minutes, 14 seconds
Date story recorded: 2017
Date story went live: 03 October 2018