NEXT STORY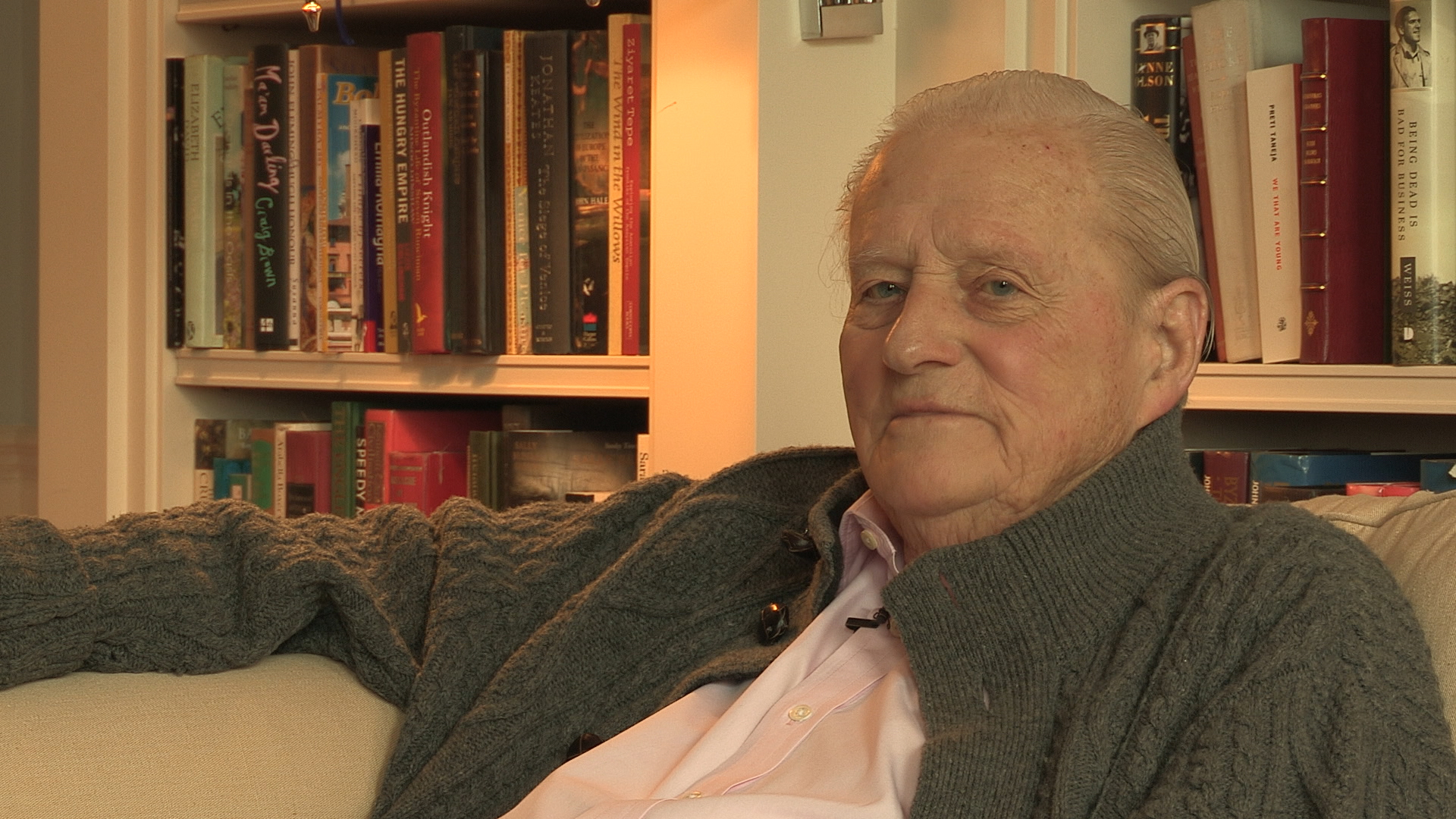 The vanquishing of the best car in the world
Shakespeare comes to Belgrade
John Julius Norwich
Writer
1
...
5
6
7
8
9
...
14
And we got very friendly with the Robertses. I mean, you know, obviously it was 'Sir' and all that, you know, but we went out on jolly weekends and had picnics and things. And there weren't very many people in Belgrade, you know, you took what you could get. And so we got on with them very, very well and I talked a lot about Beirut and how much I wanted to go there. And she, being Lebanese, sympathised and I think they pulled a string. Anyway, we got sent to Beirut, but we were going to go to Beirut in June, I suppose, 1957, but then suddenly there came the news that Laurence Olivier and Vivien Leigh were bringing out a production of all Shakespeare's plays, Titus Andronicus to Belgrade on a European tour.
It was a very, very good production by Peter Brook, who was coming too, and Maxine Elliott and... I can't remember, but it was a jolly good cast. And anyway, I knew the Oliviers well because they were friends with my parents and so they said would you stay on a couple of months and sort of look after them and, you know, while they're here, and so I was only too delighted to do that. And they brought this extraordinary play, I mean, it's, you know, it's the most macabre of all Shakespeare's plays, you know, eating your children in a pie and things of that sort go on. And there is a marvellous moment, the best of all Shakespeare's stage direction, which is: enter Lavinia, her arms cut off, her tongue cut out, and ravished. So, this is quite an entrance. Vivien Leigh entered looking perfectly exquisite, I mean, with her lovely white arms tied very, very, very tightly behind her so that you couldn't see them, and streamers of this pink silk ribbon coming out of her mouth, which suggested blood, but didn't look remotely like it. And then at a given moment, she has to trace the name of her seducer in the dust with a... she's carrying a rod sort of under her elbow, under her armpit, and somehow she has to write the name of her seducer in the dust. And the story goes that on the first night in London, she dropped, not surprisingly, the staff as she was trying to write this name and Noël Coward, who was in the audience, shouted out, 'Butter stumps!' She didn't... she was, by the time she got to Belgrade, she was quite good at it and so none of that happened. It went down very well. I can't think what the Yugoslavs made of Shakespeare. It was the first Shakespeare they'd ever seen, and to start with Titus Andronicus is not, in my view, the best idea. However, they did and it was all a great success. Vivien was already becoming quite seriously manic. Well, she was manic depressive and it got worse and worse and I think, you know, the marriage was under considerable pressure. I think she was driving Larry out of his mind. But anyway, they got through it all right and they went away and we went to Beirut.
John Julius Norwich (1929-2018) was an English popular historian, travel writer and television personality. He was educated at Upper Canada College, Toronto, at Eton, at the University of Strasbourg and on the lower deck of the Royal Navy before taking a degree in French and Russian at New College, Oxford. He then spent twelve years in H.M. Foreign Service, with posts at the Embassies in Belgrade and Beirut and at the Disarmament Conference in Geneva. In 1964 he resigned to become a writer. He is the author of histories of Norman Sicily, the Republic of Venice, the Byzantine Empire and, most recently, 'The Popes: A History'. He also wrote on architecture, music and the history plays of Shakespeare, and presented some thirty historical documentaries on BBC Television.
Title: Shakespeare comes to Belgrade
Listeners: Christopher Sykes
Christopher Sykes is an independent documentary producer who has made a number of films about science and scientists for BBC TV, Channel Four, and PBS.
Tags: Beirut, Laurence Olivier, Vivien Leigh, Titus Andronicus
Duration: 4 minutes, 3 seconds
Date story recorded: 2017
Date story went live: 03 October 2018