NEXT STORY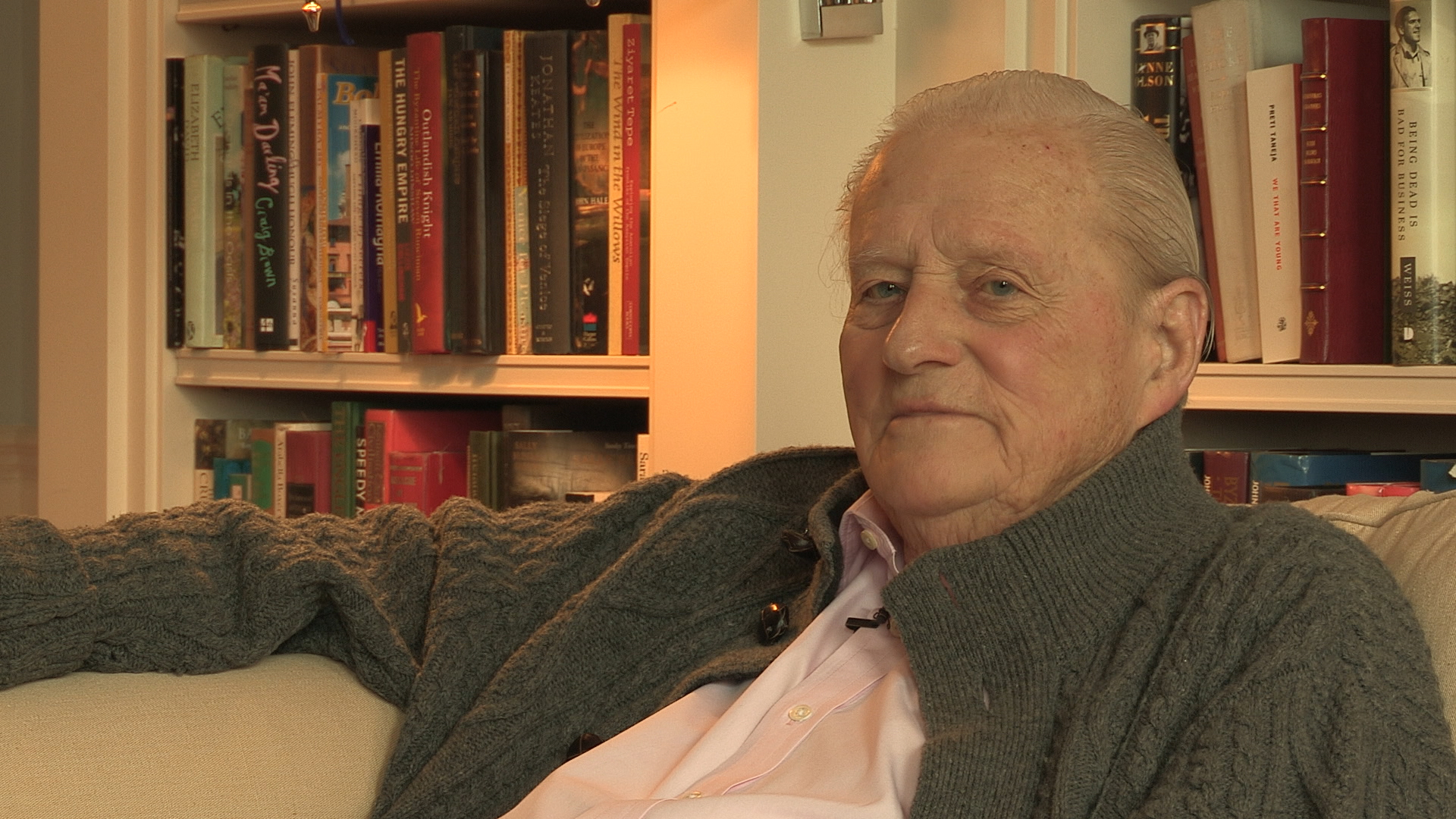 Falling in love with Venice
Patrick Leigh Fermor – traveller, adventurer and author
John Julius Norwich
Writer
1
...
8
9
10
11
12
...
14
But you have to read Paddy's books and read his letters to understand the extraordinary charm of this man. I mean, he seemed to be able to speak every language, he knew every poem, you know, Greek mythology... I don't know, he was impossible to fault, really. Anything in history. But this wonderful comic imagination that went with it, he was astonishing, and I think, you know, he was sacked from about four schools as a child, and then when he was 16 he decided to walk to Constantinople, which he did. Took him about four years, taking... the books he took with him were so extraordinary. I mean, one of them was a volume of Horace's Odes, and the Oxford Book of English Verse, and he had about six books that he took with him in his rucksack.
He lived on £5 a week sent to him by his mother to poste restantes. And he had one letter of introduction to some German baron, who lived in some castle, somewhere, so he went there. The German baron said, don't worry, all right, we'd better put him up for the night or something like that. It'll be rather a bore, but he's 17-year-old... and then, he was so fascinating and so fascinated with and went straight through to their library and discovered the most wonderful things and talked and talked and talked all night, this 17-year-old, you know, that they wouldn't let him go; he stayed for about three weeks. And then, of course, they wrote to the next castle down the road and said, this boy's absolutely extraordinary, do take him in for a couple of nights, because, he'll fascinate you. So Paddy did this thing, you know, and some nights, sleeping under a hedge, other nights in a huge four-poster bed in a Schloss.
And he wrote... he should have written three books; he wrote two: A Time of Gifts and Between the Woods and the Water, both of which must be... they are essential reading. They are dazzlingly brilliant and frightfully funny as well. And his last book, he really got a sort of writer's block on; it was terribly sad. He was always... he eventually, I think, realised that he was never going to be able to finish it. He was, by this time, in his late 80s. And he wrote endless bits and pieces for it, which were all cobbled together by my daughter, Artemis, and Colin Thubron, because Artemis wrote his biography, so she knew him really better than anybody. And she and Colin Thubron, after he died, found all the little bits of manuscripts and cobbled them together in another book called The Broken Road, which is not quite like the first two, obviously, but is... it's full of wonderful stuff, well worth reading. No, he was certainly the most remarkable man I think I've ever known in my life.
John Julius Norwich (1929-2018) was an English popular historian, travel writer and television personality. He was educated at Upper Canada College, Toronto, at Eton, at the University of Strasbourg and on the lower deck of the Royal Navy before taking a degree in French and Russian at New College, Oxford. He then spent twelve years in H.M. Foreign Service, with posts at the Embassies in Belgrade and Beirut and at the Disarmament Conference in Geneva. In 1964 he resigned to become a writer. He is the author of histories of Norman Sicily, the Republic of Venice, the Byzantine Empire and, most recently, 'The Popes: A History'. He also wrote on architecture, music and the history plays of Shakespeare, and presented some thirty historical documentaries on BBC Television.
Title: Patrick Leigh Fermor – traveller, adventurer and author
Listeners: Christopher Sykes
Christopher Sykes is an independent documentary producer who has made a number of films about science and scientists for BBC TV, Channel Four, and PBS.
Tags: Patrick Leigh Fermor, Artemis Cooper, Colin Thubron
Duration: 3 minutes, 36 seconds
Date story recorded: 2017
Date story went live: 03 October 2018