NEXT STORY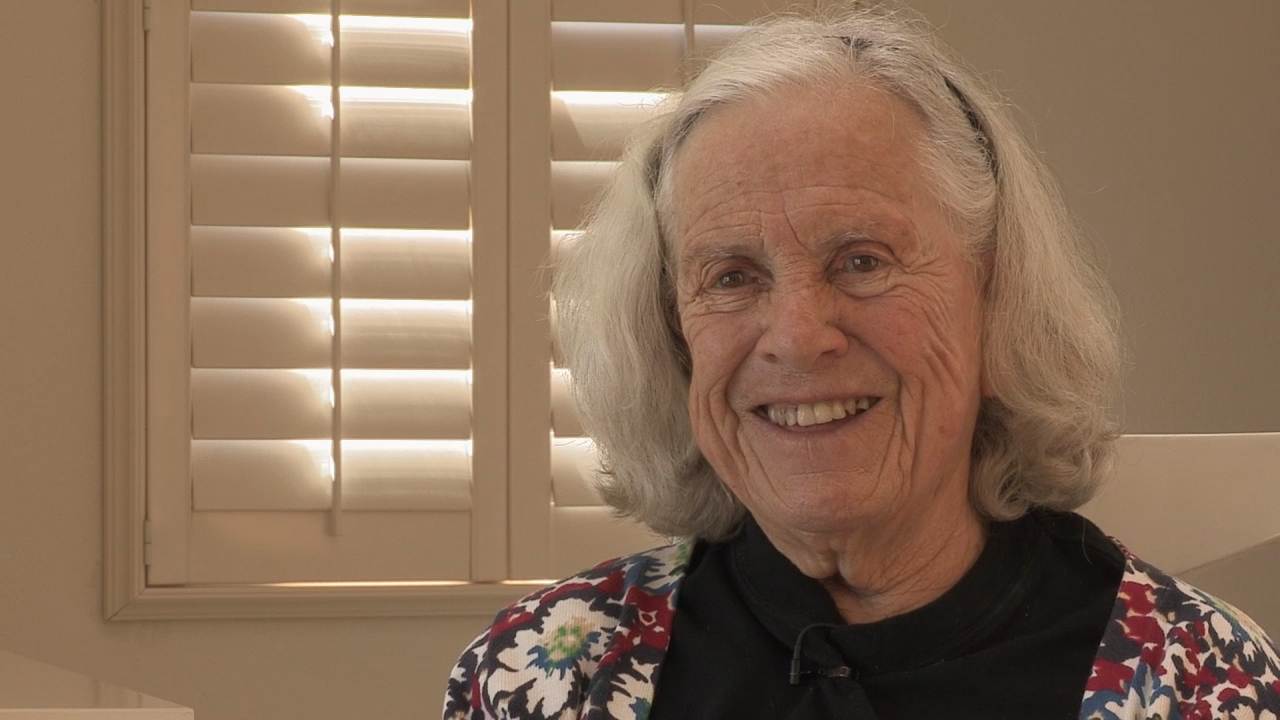 My brother, Richard: My first teacher
My brother, Richard: How he came to be so smart
1
2
My father believed that every household that had a child should have an Encyclopaedia Britannica in it because then they could take any... anything that came up, they could read in the encyclopedia. So we had an Encyclopaedia Britannica. And one of the things we liked to do... my father liked to do was just take a volume and open it at random and read what was there out loud. And then sometimes he'd hand it around and read some other article that caught our eye. So that was one of the things.

My father was interested in science but didn't have the money to go to college. But Richard was from the beginning interested in numbers. My mother tells a story she had him in a... in a little tricycle. She was going to take him to buy some things. And they passed a place that was building a new house and their horses were going down into the hole and coming up with the dirt to make the... And my mother said, 'Look, Richard, horses'. And my brother looked at them and said, 'Two horses down and one horsey up, it's three horses'. So it came along with Richard, I think.

Instead of telling Richard all the things about science that he could or getting him chemistry sets or things like that, my father played a game with him which he invented, which I think was very useful in Richard's career. Richard was still a baby. My father bought some tiles from... They used to sell... when there was a fire, they used to sell the stuff that remained to everyone around. My father got some blue tiles and some white tiles for bathroom floors. And then he would sit with Richard and he would take a white tile and put it down then he'd put another white tile then he'd put a blue tile and another blue tile. And Richard was always supposed to put the next one. So he learnt to recognize patterns and numbers. And I think that at such a young age, being rather advanced operation of your brain. I think that was could very well have been involved. But nobody... It surprises me. Everybody agrees that Richard was unusually smart except Richard, of course. But nobody asks anything about how he was educated. What was done to make this kid smarter so they could try it, at least. They're just okay, he was a no ordinary genius. But yes, he was just a smart guy and I think that game must have been very useful because that's a high thing that the brain does, recognize patterns. And in science, it's enormously important because you notice that if this happens that happens, if this doesn't happen that doesn't. If this doesn't happen, this doesn't happen or sometimes it doesn't, sometimes it does. But all those patterns are things that I at least when I'm trying to do some science, look for those patterns and try to understand why they're there. And that it's proven quite useful. I got a medal, exceptional contributions to cosmic rays and disturbances in space. I'll find out what it says.

My father was very smart, I think, but he had no education. And he had high blood pressure which meant that at a young age he was ill. But he was interested in all kinds of things of nature. The boys were educated so they could make a living, the women didn't work in those days, so there was no reason why they should be. She [my mother] worked and she's one of the reasons I had the courage to do so.
Joan Feynman (1927-2020) was an American astrophysicist. She made important contributions to the study of solar wind particles and fields, sun-Earth relations and magnetospheric physics. In particular, Feynman was known for developing an understanding of the origin of auroras. During her career, Feynman was an author or co-author of more than 100 scientific publications. She also edited three scientific books. In 2002, she was awarded NASA's distinguished Exceptional Achievement Medal.
Title: My brother, Richard: How he came to be so smart
Listeners: Alexander Ruzmaikin Christopher Sykes
Christopher Sykes is an independent documentary producer who has made a number of films about science and scientists for BBC TV, Channel Four, and PBS.
Tags: Richard Feynman
Duration: 7 minutes, 27 seconds
Date story recorded: April 2019
Date story went live: 05 November 2019