NEXT STORY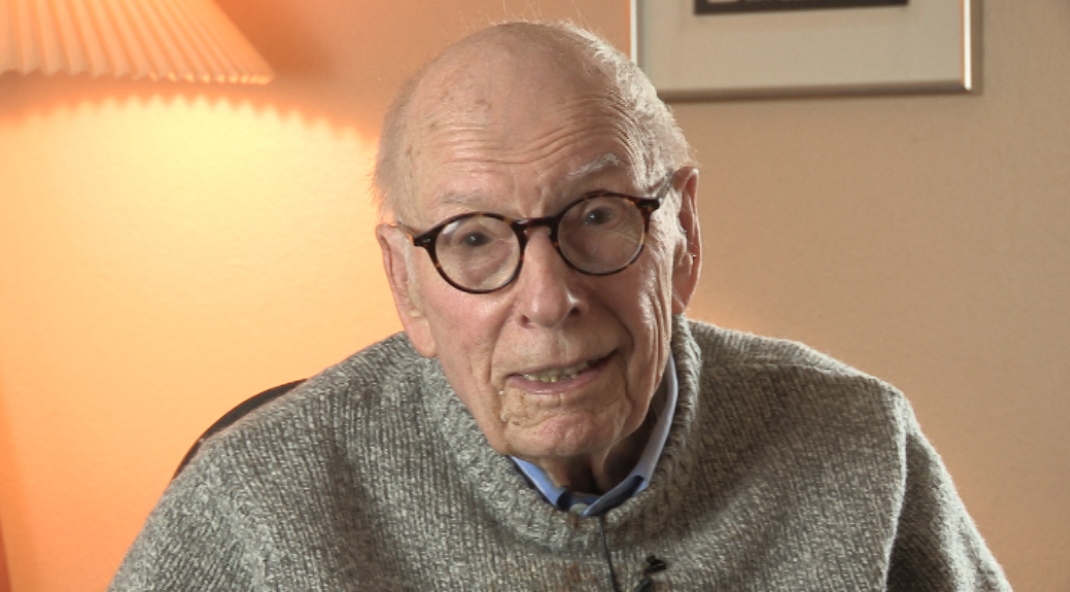 Too generous to be my daddy!
The charming Mr and Mrs Thomas H Morgan
1
2
3
4
5
6
One of the great men, I thought then, and I'll continue to think now, was Thomas H Morgan, who really is the person who put genetics on the map in the last century. He was a wonderful man. And I was home, and some friends were visiting, and he said, 'Oh, you know, he's my uncle'. And so I said, 'No, I didn't know that'. And he was an architect, actually. He said, 'He's my uncle, would you like a letter of introduction?' And I said, 'Indeed, I would love it'. And so he wrote me this note, to his uncle, saying, take care of this boy and I put it in Morgan's mailbox, in the marine biological laboratory in Woods Hole. And then, nothing happened.
So I finally called up my mother, who was a great arbiter of manners, customs, and how to behave. And she said, 'Oh, it's perfectly all right for you just to call on him, and so just some evening, when you think everybody's awake, just go ring his doorbell', which I did and I must say, slightly terrified. And I couldn't have had a more pleasant evening because they were playing a card game, I forget, probably bridge, but I don't remember. And I came in and I identified myself. And he said, 'Oh, yes, I'm glad to see you'. He said, 'Now listen, we're having this game of', whatever it was, and he said, 'I'm winning'. And he said, 'So I want you to sit beside me, and not say anything until I've won', which of course, I did. And then, we had a most delightful conversation with his daughter and his wife. I was just thrilled by the whole thing. I realised afterwards that I was really callow because I didn't know, for instance, that Mrs Morgan was a biologist, too, so I would explain in rather pathetic elementary terms or some things of what I was saying, but she didn't twig. She didn't say, 'Oh, I know that'. She was just very sweet.
John Tyler Bonner (born in 1920) is an emeritus professor in the Department of Ecology and Evolutionary Biology at Princeton University. He is a pioneer in the use of cellular slime molds to understand evolution and development and is one of the world's leading experts on cellular slime molds. He says that his prime interests are in evolution and development and that he uses the cellular slime molds as a tool to seek an understanding of those twin disciplines. He has written several books on developmental biology and evolution, many scientific papers, and has produced a number of works in biology. He has led the way in making Dictyostelium discoideum a model organism central to examining some of the major questions in experimental biology.
Title: The charming Mr and Mrs Thomas H Morgan
Listeners: Christopher Sykes
Christopher Sykes is an independent documentary producer who has made a number of films about science and scientists for BBC TV, Channel Four, and PBS.
Tags: Thomas H Morgan
Duration: 2 minutes, 48 seconds
Date story recorded: February 2016
Date story went live: 14 September 2016