NEXT STORY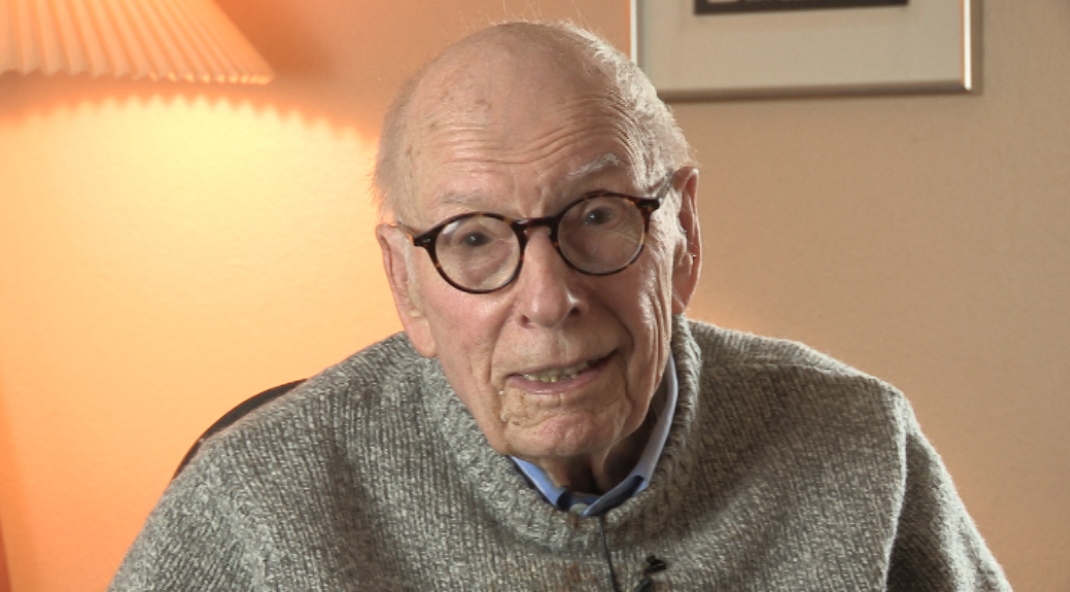 Collecting mosquitoes puts me off applied biology for life
Roy Chapman Andrews - the real Indiana Jones
1
2
3
4
5
6
My older brother, he took an art course at Harvard with a man named [Langdon] Warner who also did looking for art treasures in the Gobi Desert and he ran across the caravan of Roy Chapman Andrews. Roy Chapman Andrews was the prototype for Indiana Jones. And so he went up to Andrews on his camel and he said, 'Dr Livingston, I presume?' And Andrews said, 'No, my name is Roy Chapman Andrews', so quite irritated. And a few years later, he went to a talk by Andrews of his trip and he said, 'On this day we met a caravan from Harvard and he mistook me for someone named Livingston'.
He [Alexander Wolcott] sent me a very nice letter on my 16th birthday. 'I think it will be justified in regarding your cufflinks as antiques. Roy Chapman Andrews, who headed the aforesaid expedition and who gave the shell fragments to me in Peking some years ago, airily fixed their age as 90,000,000 years but I seem to be detecting Mr Wells (HG Wells in the Science of Life) a tendency to fix their age nearer 50,000,000 years. I am myself a conservative nature so that when I had to declare them at the custom's authorities at the port of San Francisco, I contended myself that they were "more than 100 years old". Dr Andrews told me that the only other person to whom he had given similar pieces of the dinosaur shell was Jack Barrymore. Barrymore said that anyone who had been an actor as long as he had was accustomed to having old eggs thrown at him. All of which leaves me time and space only to wish you many happy returns of last Tuesday'.
John Tyler Bonner (born in 1920) is an emeritus professor in the Department of Ecology and Evolutionary Biology at Princeton University. He is a pioneer in the use of cellular slime molds to understand evolution and development and is one of the world's leading experts on cellular slime molds. He says that his prime interests are in evolution and development and that he uses the cellular slime molds as a tool to seek an understanding of those twin disciplines. He has written several books on developmental biology and evolution, many scientific papers, and has produced a number of works in biology. He has led the way in making Dictyostelium discoideum a model organism central to examining some of the major questions in experimental biology.
Title: Roy Chapman Andrews - the real Indiana Jones
Listeners: Christopher Sykes
Christopher Sykes is an independent documentary producer who has made a number of films about science and scientists for BBC TV, Channel Four, and PBS.
Tags: Langdon Warner, Roy Chapman Andrews, Indiana Jones, Dr David Livingston
Duration: 2 minutes, 38 seconds
Date story recorded: February 2016
Date story went live: 14 September 2016