NEXT STORY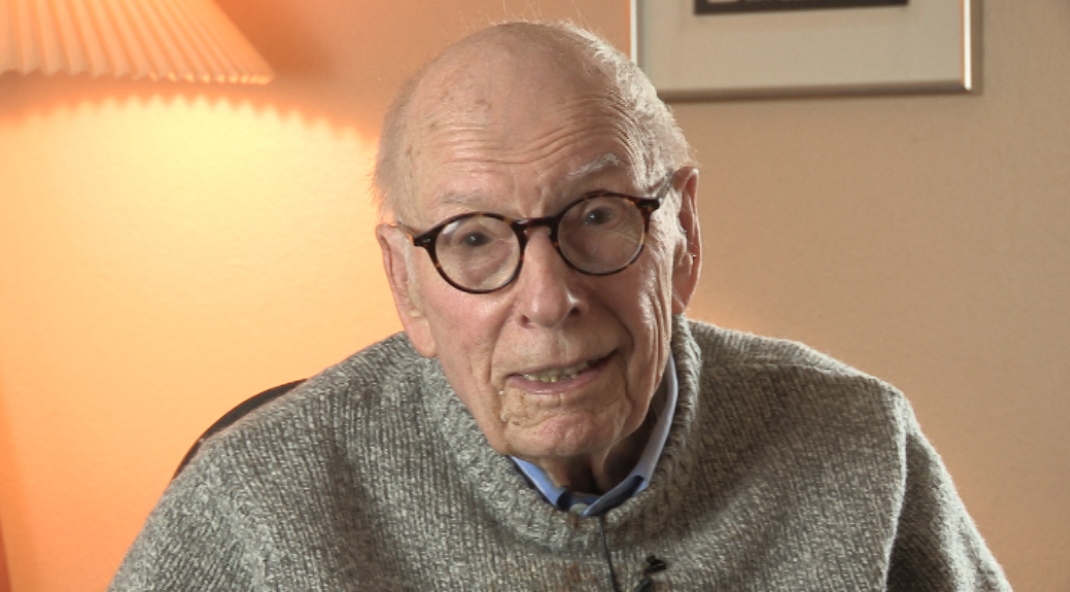 Remembering my father
What's special about slime molds?
1
2
3
4
5
6
[Q] If I was a visitor from another planet, and you said, 'I work on these things called slime molds'. Just tell me as vividly as you can what a slime mold is and what's special about it?
First place, there are two kinds of slime molds. There are the myxomycetes, which are quite different, they're not totally different, but quite different. And I work on the cellular slime molds. And in the case of cellular slime molds, you can find free-living amoebae in the soil, and you find that they periodically come together to form fruiting bodies, and that's it. Then you have cellular slime molds, and that's very different from going from an egg to an elephant. And it's not only internally, but its relationship to the environment is much more complex. A slime mold may be if there's bacteria around, they eat and if they're not, they don't eat. They don't die. They can exist and form spores.
[Q] Do you ever dream about slime molds?
I haven't in a long, long time. Dancing girls! No, I haven't actually. That's interesting, so odd. Maybe I ought to promote a dream.
John Tyler Bonner (born in 1920) is an emeritus professor in the Department of Ecology and Evolutionary Biology at Princeton University. He is a pioneer in the use of cellular slime molds to understand evolution and development and is one of the world's leading experts on cellular slime molds. He says that his prime interests are in evolution and development and that he uses the cellular slime molds as a tool to seek an understanding of those twin disciplines. He has written several books on developmental biology and evolution, many scientific papers, and has produced a number of works in biology. He has led the way in making Dictyostelium discoideum a model organism central to examining some of the major questions in experimental biology.
Title: What's special about slime molds?
Listeners: Christopher Sykes
Christopher Sykes is an independent documentary producer who has made a number of films about science and scientists for BBC TV, Channel Four, and PBS.
Tags: slime molds, myxomycetes, cellular slime molds, dreams
Duration: 1 minute, 48 seconds
Date story recorded: February 2016
Date story went live: 14 September 2016