NEXT STORY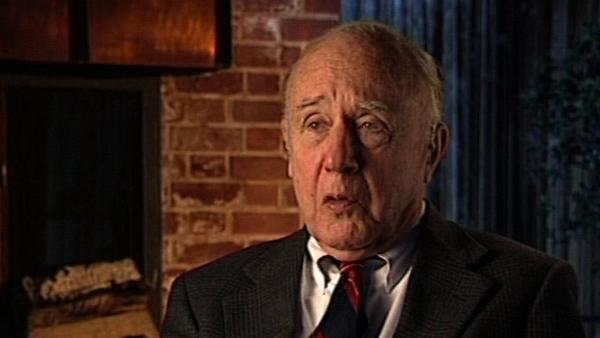 John Mauchly
John von Neumann (Part 1): Martin Kruskal
1
...
9
10
11
12
13
John von Neumann was one whose talents reached so widely, I could talk to him about the puzzles of the geometry around what we today call a black hole. He was close to getting a solution to that, but he had not quite got it. A younger colleague here, Martin Kruskal, got the solution, and I converted it, naturally, into a drawing, because I can't understand anything without a picture, and got Martin to publish his result with a drawing. But John von Neumann talked about the geometry around what we call a black hole today, I'd get him to help review the possibilities of nuclear weapons. The project Matterhorn, as you'll recall, we put together a summary report, PMB, 1932, was it? Or was it 1931? Anyway, John von Neumann had gone over that and made various suggestions, which we fed into the text. John von Neumann had designed the lenses which were used in getting a good implosion at Los Alamos, to make the bomb work. He was entranced with the Quantum Theory of Measurement and what quantum mechanics means and implies. Although I can't say that there's any insight he gave there that I have been able to capture and make much out of. I was at an after-dinner party at the home of our friend - I will remember his name in just a minute - the chemist - unfortunately he died just a few months ago, here at Meadow Lakes -- but he, in the after dinner discussions, got things going along the idea of how a computer might be in the future. And von Neumann joined in that discussion vigorously, and at the end of it all he said "I think I'll go and look into this some more." And von Neumann, by George, he was one of the great men of the computer world.
John Wheeler, one of the world's most influential physicists, is best known for coining the term 'black holes', for his seminal contributions to the theories of quantum gravity and nuclear fission, as well as for his mind-stretching theories and writings on time, space and gravity.
Title: John von Neumann (Part 1): Martin Kruskal
Listeners: Ken Ford
Ken Ford took his Ph.D. at Princeton in 1953 and worked with Wheeler on a number of research projects, including research for the Hydrogen bomb. He was Professor of Physics at the University of California and Director of the American Institute of Physicists. He collaborated with John Wheeler in the writing of Wheeler's autobiography, 'Geons, Black Holes and Quantum Foam: A Life in Physics' (1998).
Duration: 3 minutes, 40 seconds
Date story recorded: December 1996
Date story went live: 24 January 2008