NEXT STORY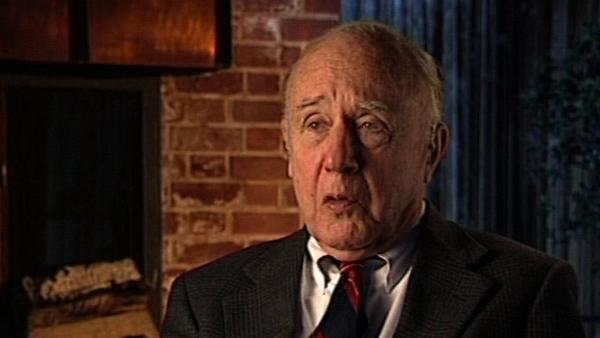 Nixon and Ford
How do you signal a limited war?
1
...
9
10
11
12
13
The idea was very simple, a limited war is one where the two sides are trying to reach a balance, an equilibrium, put in a little bit on the scale, put in a little more on that scale, to get equilibrium. But an all-out war is a matter of survival for one or the other. How do you signal that you're in a limited war? Well, the Chinese signaled that the Korean War was for them a limited war by calling the troops they sent in not regular troops but volunteers. And they signaled their limited war intentions on Taiwan by shooting missiles only on certain specified days of the week and at out of the way harbors. Well, the report as we wrote it, and Kissinger wrote most of it, was never published, for the simple reason that the Convair company did not want to be tarred with the brush of merchant of death, the brush that had been used to discredit other defense contractors after World War I, merchants of death.
John Wheeler, one of the world's most influential physicists, is best known for coining the term 'black holes', for his seminal contributions to the theories of quantum gravity and nuclear fission, as well as for his mind-stretching theories and writings on time, space and gravity.
Title: How do you signal a limited war?
Listeners: Ken Ford
Ken Ford took his Ph.D. at Princeton in 1953 and worked with Wheeler on a number of research projects, including research for the Hydrogen bomb. He was Professor of Physics at the University of California and Director of the American Institute of Physicists. He collaborated with John Wheeler in the writing of Wheeler's autobiography, 'Geons, Black Holes and Quantum Foam: A Life in Physics' (1998).
Duration: 1 minute, 50 seconds
Date story recorded: December 1996
Date story went live: 24 January 2008