NEXT STORY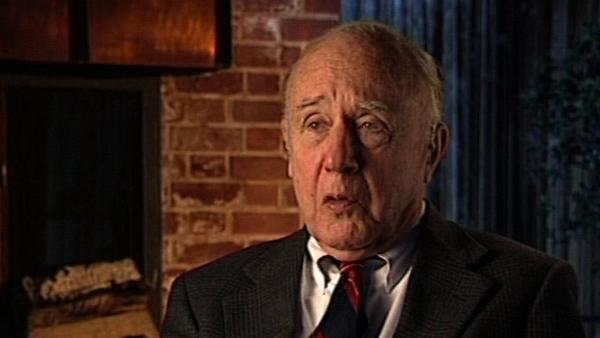 At 85, John Wheeler's goals for the future
1
...
9
10
11
12
13
I acquired a tremendous admiration for Kissinger, he's a hard driving person. And I think it's through his influence I was put on the president's General Advisory Committee for Arms Control, Disarmament and World Peace, a commission established by Congress. So we were not only appointed by the president but had to be confirmed by Congress. Well, meeting around the cabinet table with Nixon presiding, seeing him in action with Kissinger at right hand, made me realize that if I ever got myself into some huge law suit involving money and defense problems, Nixon would be an ideal lawyer to have on my side! But I can recall also, after he had to leave office, how we all had to resign our offices because we'd been appointed by the president. Then, when Gerald Ford came in as president and re-appointed, once again take the oath of allegiance to become an active member of the committee, such a variety of people that I was not accustomed to -- I. W. Able, the retired head of the steelworkers' union; William Scranton, former Governor of the State of Pennsylvania; John J. McCoy, who had been U.S. High Commissioner in Germany after the war, in the American zone of Germany. And Dean Rusk, who had been Secretary of State. And William J. Casey, who had been head of the CIA, he was fun to talk to, and to him, life was one great adventure. General Gunther, who had been Supreme Commander of NATO. But after Ford came in, and we assembled in the cabinet room around the big table, I could see Ford in the neighboring room being briefed by some assistant. That person, his first name is James. And that person, his name is John, so when he came in the room he could greet each of us, shake hands, "John, nice to see you," and so on. The perils of being a president.
John Wheeler, one of the world's most influential physicists, is best known for coining the term 'black holes', for his seminal contributions to the theories of quantum gravity and nuclear fission, as well as for his mind-stretching theories and writings on time, space and gravity.
Title: Nixon and Ford
Listeners: Ken Ford
Ken Ford took his Ph.D. at Princeton in 1953 and worked with Wheeler on a number of research projects, including research for the Hydrogen bomb. He was Professor of Physics at the University of California and Director of the American Institute of Physicists. He collaborated with John Wheeler in the writing of Wheeler's autobiography, 'Geons, Black Holes and Quantum Foam: A Life in Physics' (1998).
Duration: 3 minutes, 37 seconds
Date story recorded: December 1996
Date story went live: 24 January 2008