NEXT STORY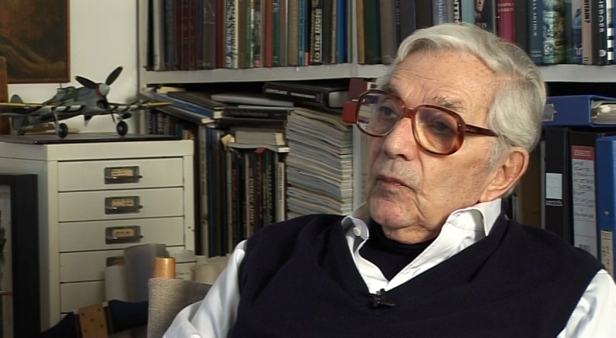 A suitcase full of money
1
...
4
5
6
7
8
...
15
Todd, came back... came back to Europe, by this time he was, I think, married to Liz, and I had one of these phone calls, 'Get your ass over to…' and, I really didn't, I said, 'I'm not going, I'm not going, I'm not going to be treated that way'. And, half-an-hour later I was at the Messel Suite at the Dorchester, you know. Mind you to... to see Liz Taylor was… was... she was so beautiful in those days.
And so he wanted me to design the party for the opening of the film – and that's a little anecdote, but I think it might be… and so, I designed the party – he was, I think, in the South of France, or Hollywood, or somewhere – for 3000 people, and The Telegraph was sponsoring it. And I showed my concept to whoever ran The Telegraph and they thought it was beautiful.
And then I had to fly over to Paris to meet with Todd and Liz to show him the sketches. And the publicity man of United Artists met me, and I said, 'What hotel am I staying?' He... he said, 'Well, you're staying in... in Todd's suite'. I said, 'That must be a mistake, you know, I don't want to be there', and I know Todd wouldn't like that, so... and he was just married to Taylor, you know. So this man said, 'No, no those were definite instructions'.
And I just flew over, you know, to show him the sketches, so I was going round... I didn't have pyjama, nothing. So I saw the film at night. I stayed in Todd's bed, he comes... arrives at 07:30 from the South of France on Le Train Bleu, or something like that, with Liz, goes into his bedroom, and finds me in bed. And I couldn't get out because I didn't have any pyjamas on, you see, so it was a very awkward situation, and he went straight into the – Liz had her own room somewhere – and he went straight into the... the bathroom to start shaving, and showering, and so on, because he had meetings afterwards. And then... I also had certain criticisms of one or two things on Around the World and he didn't like that. So, he said, 'Ken Adams doesn't like Around the World'. I said, 'I didn't say that, Mike, now don't… '. So, to cut a long story short, 'Show me your fucking sketches', he said, you know. So, by this time I had my underpants on, you see, and I'm showing him the sketches, and he said 'They stink', and walked out of the room, because he had a press conference downstairs.
And Liz sneaked in from her room and she said, 'Oh, they're absolutely divine', and about 50 minutes later I got a call from Mike, he wants to talk to me downstairs at The Meurice. And, he said, 'I've reconsidered my opinion, they're subtle'.
Sir Kenneth Adam (1921-2016), OBE, born Klaus Hugo Adam, was a production designer famous for his set designs for the James Bond films of the 1960s and 1970s. Initially, he trained as an architect in London, but in October 1943, he became one of only two German-born fighter pilots to fly with the RAF in wartime. He joined 609 Squadron where he flew the Hawker Typhoon fighter bomber. After the war, he entered the film industry, initially as a draughtsman on This Was a Woman. His portfolio of work includes Barry Lyndon and The Madness of King George; he won an Oscar for both films. Having a close relationship with Stanley Kubrick, he also designed the set for the iconic war room in Dr Strangelove. Sir Ken Adam was knighted by Queen Elizabeth II in 2003.
Title: Saved – by Liz Taylor!
Listeners: Christopher Sykes
Christopher Sykes is an independent documentary producer who has made a number of films about science and scientists for BBC TV, Channel Four, and PBS.
Tags: Dorchester Hotel, The Telegraph, Paris, United Artists, South of France, Around the World in 80 Days, Michael Todd, Elizabeth Taylor
Duration: 3 minutes, 52 seconds
Date story recorded: December 2010 and January 2011
Date story went live: 14 September 2011