NEXT STORY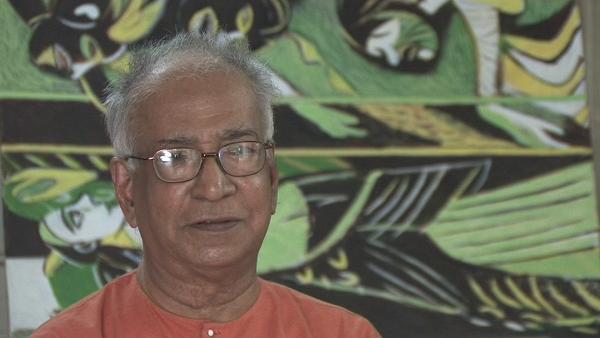 Wood sculptures, temples and study in Mangalore
Mahé's political underground – 'I didn't land in jail at that time!'
1
2
3
4
5
...
8
It was a small town so many people used to come and go. And then there were small sort of pockets of radical thought or discussion going on. It is no more there but at that time it was there. Because then people who thought about uprising went to Pondicherry or came to Mahé. Mahé was on this side, Pondicherry on the other. And there were little clubs and some of the early Marxist leaders of Kerala used to pass through Mahé. So even as a small boy in this school I used to go attend these things and all. And started with some amount of sort of initiation into Marxist thinking at that time. That was before I sort of came into the final year of this school. But then sometime in the final year of this school then I became more actively associated with another organisation, which was influenced by Gandhian thought. And there was because by that time, by the 1930s, Gandhi was already trying to have a sort of a social programme. What he called a 13-point programme or something of that kind. And there was little units called Charkha clubs in the various villages where you could sit with people and probably learn to spin and talk issues with them and things like that. I got involved in one of them at that time. And I used to go and attend some of the political meetings there. In one or two cases I also got caught by the police and sort of a sideline, because of my brother's sort of influence, no harm was done, I didn't land in jail at that time.
KG Subramanyan (1924-2016) was an Indian artist. A graduate of the renowned art college of Kala Bhavana in Santiniketan, Subramanyan was both a theoretician and an art historian whose writings formed the basis for the study of contemporary Indian art. His own work, which broke down the barrier between artist and artisan, was executed in a wide range of media and drew upon myth and tradition for its inspiration.
Title: Mahé's political underground – 'I didn't land in jail at that time!'
Listeners: Timothy Hyman
Timothy Hyman is a graduate of Slade School of Fine Art, London, in which he has also taught. In 1980 and 1982, he was Visiting Professor in Baroda, India. Timothy Hyman has curated many significant art exhibitions and has published articles and monographs on both European and Indian artists.
Duration: 2 minutes, 10 seconds
Date story recorded: 2008
Date story went live: 10 September 2010