NEXT STORY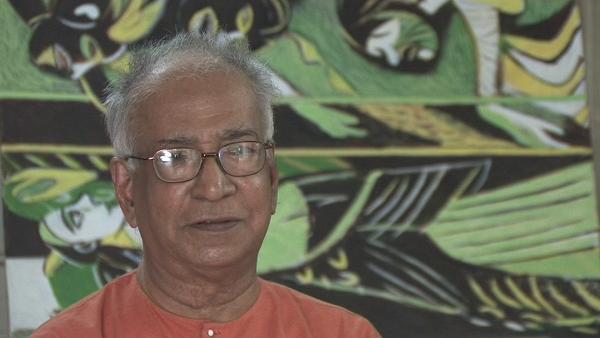 The Kolkata University lectures
1
...
4
5
6
7
8
In general, the whole Bengali revival tradition or cast list was somewhat absent from most Indian's consciousness, weren't they, by the 1960s? Very few people were looking at such things.
No, no, I know. I know. In fact, the whole question, they are also, the trouble has been that what is called the revival of Bengal. There are artists of various denominations in that. Sometimes Santiniketan is put as part of it, sometimes outside it, but most people who talk about revivalism in Bengal are on the basis of the works they have seen, of the works of the lesser contemporaries of Abindranath art who were sometimes students or who went by the image that he had floated around, and then people like Sarada and Barada Ukil and Kishindranath came, and Rabindranath Tagore and people of that kind. They were sort of mostly very sentimental and then not too sort of proficient in drawing construction and things of that kind, and they had their own kind of enunciation of what tradition was. Even one of his close contemporaries, Nandalal's close contemporaries, Asit Haldar who later became the principle of the Lucknow School of Art, he also falls into that category. He started very well, but later of course he gets bogged down. Otherwise he was one of the persons who went and copied the Bagh Cave Murals and things of that kind. That part of Bengal revivalism, but then many of them did not know real Abindranath. What Abindranath they knew were often the few things they had come to Abindranath probably. We didn't publish any of these paintings at all. So, I thought that this has to be brought to the notice of the public and they should see it better. It's only recently that this book has come. Occasionally this society, this society by coming into it also came into some portion of the royalty of Abindranath works. So the society was subsisting on the basis of that royalty, but they didn't do anything. They only made a kind of an exhibition of a few of his paintings in their own rooms during the monsoon season which was deadly. So all these things started deteriorating very quickly, and this time when Sivakumar went to photograph them, he said that their position is still very bad. So I have been trying to persuade the present director of the National Gallery of Modern Art to put pressure on the government that they should take it on extended loan and have it shown in Delhi. And the other lecture there is on the basis of one or two lectures I delivered I think in Canada when I went on the Shastri Indo-Canadian Foundation's invitation, especially religion and art in India and the kind of relationship, and the loose relationship and the various ideas that came out of it.
KG Subramanyan (1924-2016) was an Indian artist. A graduate of the renowned art college of Kala Bhavana in Santiniketan, Subramanyan was both a theoretician and an art historian whose writings formed the basis for the study of contemporary Indian art. His own work, which broke down the barrier between artist and artisan, was executed in a wide range of media and drew upon myth and tradition for its inspiration.
Title: The Bengali revival
Listeners: Timothy Hyman
Timothy Hyman is a graduate of Slade School of Fine Art, London, in which he has also taught. In 1980 and 1982, he was Visiting Professor in Baroda, India. Timothy Hyman has curated many significant art exhibitions and has published articles and monographs on both European and Indian artists.
Duration: 3 minutes, 48 seconds
Date story recorded: 2008
Date story went live: 10 September 2010