NEXT STORY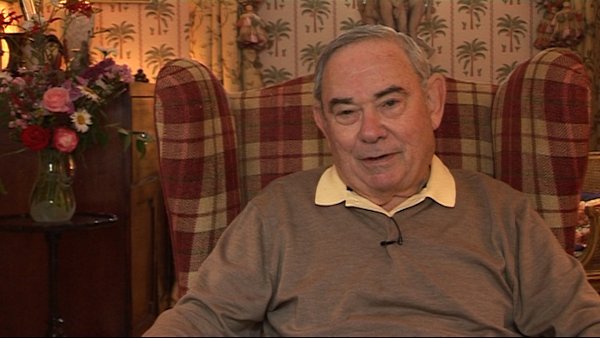 Theodore Puck
'When I go down in flames, I'm going to have a very important company'
Leonard Hayflick
Scientist
1
...
8
9
10
11
12
...
19
Now, returning to the original paper which has a very interesting story, Paul and I are still very hesitant – he was the co-author with me on the original paper. There are actually two papers that describe virtually everything; the first one was authored by myself and Paul, the second one was authored by me alone. We were still, with some trepidation, worried about publishing this work, young men starting their careers, you make a major error like this and you're finished. At least, you'll suffer considerably. Consequently, I decided to do, 'an experiment', that you won't find reported in the paper.
I decided that because I knew several of the major grey eminences in the field at the time, I would pick up the phone, call them and tell them that I would appreciate it very much if they would accept a culture of my normal human cells, culture them in their lab under their expert guidance and that if this was, let's say June of this year, that you would call me in December of this year and tell me that the cultures I'm sending you – if you agree to it – next week have stopped dividing. 'Oh, okay, we don't believe that at all but, as a favour to a young scientist, we'll do it.'
So I sent cultures, I think, to Harry Eagle – a major personality in the field whose name is given to a media formulation that he developed that's very commonly used, even to this day – George Gey, of course, and I don't recall who else I sent to. Sure enough, December came around, the phone rang from all three of these gentlemen; 'Len, the cultures you sent us have stopped dividing.' Well, I figured if that has occurred and if I'm wrong, when I go down in flames, I'm going to have very important company. That you will not find that story in the Materials and Methods section of the paper.
Leonard Hayflick (b. 1928), the recipient of several research prizes and awards, including the 1991 Sandoz Prize for Gerontological Research, is known for his research in cell biology, virus vaccine development, and mycoplasmology. He also has studied the ageing process for more than thirty years. Hayflick is known for discovering that human cells divide for a limited number of times in vitro (refuting the contention by Alexis Carrel that normal body cells are immortal), which is known as the Hayflick limit, as well as developing the first normal human diploid cell strains for studies on human ageing and for research use throughout the world. He also made the first oral polio vaccine produced in a continuously propogated cell strain - work which contributed to significant virus vaccine development.
Title: 'When I go down in flames, I'm going to have a very important company'
Listeners: Christopher Sykes
Christopher Sykes is a London-based television producer and director who has made a number of documentary films for BBC TV, Channel 4 and PBS.
Tags: Harry Eagle, George Gey, Paul Moorhead
Duration: 2 minutes, 32 seconds
Date story recorded: July 2011
Date story went live: 08 August 2012