NEXT STORY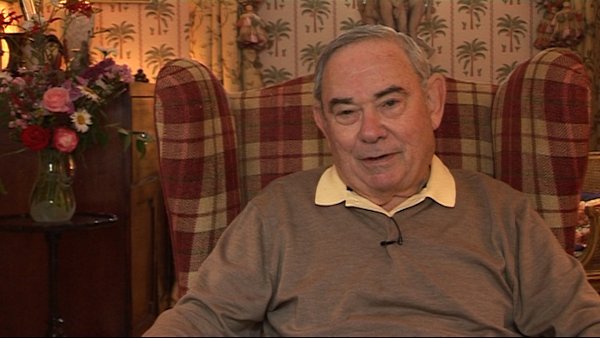 Laying down the first standards for vaccine production
Searching for healthy female fetal tissue
Leonard Hayflick
Scientist
1
...
11
12
13
14
15
...
19
The next one would obviously be named WI-37. By this time, we had run out of our source of human foetal material from the University of Pennsylvania, and because Hilary had very good contacts with folks in Stockholm, the... and because surgical abortions were then become... were then more common in Sweden than in the United States, we had access to embryos from that source. The... since we decided that we only wanted lung material, it was only lungs that were shipped to us... shipped to my laboratory from Stockholm on wet ice. And it's from that material that we derived our subsequent cell strains.
WI-37 then was to be female and because female foetuses are more rare than male foetuses, it turns out that almost 25% more male foetuses are produced than female foetuses because there is much more foetal wastage among male foetuses than male such that by the time of delivery, there is an equivalency because there is more male wastage. So, therefore, we had to wait a rather long time as I recall to get a proper female lung. That arrived, I processed it, and I believe I laid down more... something in the range of 8 or 900 ampoules at the sixth or seventh population doubling, which I thought would last for decades. And, in fact, it turned... it would have been true if the following had not happened.
Of course, I gave a culture early on to Paul Moorhead, who required several weeks to do his studies in order to determine whether WI-37 was normal. He walked into my lab one day and said, 'Len, I have bad news: this foetus has a chromosome anomaly; a congenital anomaly', which is not unusual. 'Not a virus, but a chromosome rearrangement that indicates it's not normal and you should consider not using it', and I did.
Again, by this time, events had evolved to the point where we wanted to be very sure that the cell culture that were going to then distribute worldwide had to be absolutely normal. Furthermore, by... in discussions with people along the way, we wanted a cell culture that came from a foetuse's parents, did not have any serious pathologies; common diseases okay, but no cancer or obviously any congenital ailments. And those... we had to wait some time for those conditions to be met. And because we intended to name the one that turned out to be anomaly WI-37, those ampoules were discarded, they were never released, and the next one in numerical order, obviously, was WI-38. That was also... it was also important that the two numbers be different and that... and that... and because we learned that there were a lot of mistakes made by technicians who would often confuse numbers and make things very difficult in respect to identifying cell cultures. So, WI-38 was invented under those circumstances, and several hundreds of ampoules laid down for distribution worldwide. And those ampoules formed the basis for the production of billions upon billions of doses of vaccines.
Leonard Hayflick (b. 1928), the recipient of several research prizes and awards, including the 1991 Sandoz Prize for Gerontological Research, is known for his research in cell biology, virus vaccine development, and mycoplasmology. He also has studied the ageing process for more than thirty years. Hayflick is known for discovering that human cells divide for a limited number of times in vitro (refuting the contention by Alexis Carrel that normal body cells are immortal), which is known as the Hayflick limit, as well as developing the first normal human diploid cell strains for studies on human ageing and for research use throughout the world. He also made the first oral polio vaccine produced in a continuously propogated cell strain - work which contributed to significant virus vaccine development.
Title: Searching for healthy female fetal tissue
Listeners: Christopher Sykes
Christopher Sykes is a London-based television producer and director who has made a number of documentary films for BBC TV, Channel 4 and PBS.
Tags: Hilary Koprowski, Paul Moorhead
Duration: 4 minutes, 29 seconds
Date story recorded: July 2011
Date story went live: 08 August 2012