NEXT STORY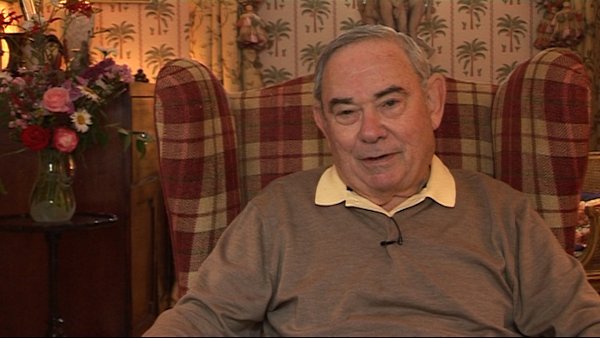 My contribution to biogerontology
Leonard Hayflick
Scientist
1
...
14
15
16
17
18
19
I remember when this issue reached the stage of being public, and involved a lawsuit that I'll explain in detail later, a page was sent to me in California from the Philadelphia Bulletin, a major evening newspaper in Philadelphia at that time. It's now defunct. The headline, as I recall, read, Wistar Institute Scientist Drives to California with his Children, and a Very Unusual Device. And it described, of course, this transport, not what my decision was. In any case, the trip to California was uneventful.
I had arranged previous to that, since my laboratory at Stanford was not yet even built – I had to build the laboratory there – I had made arrangements to store these ampoules at a facility in Oakland, California, called the Naval Biological Laboratory, where I had a good friend. It turned out that he was not such a good friend in respect to the fact that he delegated the storage of the ampoules that I had brought there to a subordinate, who for some inexplicable reasons that made me very angry, reconstituted several of the ampoules, just for fun, and to look at the cells without ever asking me for permission to do it. I was very disturbed about this, and it later came to haunt me, for reasons that I will describe later.
As time went by, and I was building my laboratory, I should also mention that I had a contract given to me at the Wistar Institute, a second contract given to me to... as a part of what was called, The War on Cancer. This was a huge programme that was a project that President Nixon honchoed, and it involved a substantial sum of money that was directed towards efforts to discover whether some or all human cancers were caused by viruses. The cause of cancer by viruses was a very popular idea in the early and mid '60s, so a huge programme was set up – multi, multi millions of dollars, and one of my roles in that programme was to establish a laboratory to test the cell cultures of the participants in that entire programme for mycoplasma contamination. That was also a help, because by this time I was also inundated with requests from friends all over the country, and out of the country as well, to test cultures for mycoplasma contamination. This, of course, was a relief in many respects, because I could assign a person to do this.
It's important to mention also that the mycoplasma contract, I think ended when I went to Stanford, but the... and the distribution contract, as I recall, also ended. I don't think that was carried to Stanford, so when my laboratory was set up I still had people asking for starter cultures. Many people from NIH itself, but despite the fact that I had no support for those, there was no way I could refuse my colleagues these starter cultures. One... a major scientific principle is that scientists must, if they can, help their colleagues, in respect to providing them with reagents and materials from their own laboratories, if they can do it. This is an unwritten rule, and that is what compelled me to continue to do the mycoplasma testing, although it did tail off significantly, and the distribution of WI-38.
Leonard Hayflick (b. 1928), the recipient of several research prizes and awards, including the 1991 Sandoz Prize for Gerontological Research, is known for his research in cell biology, virus vaccine development, and mycoplasmology. He also has studied the ageing process for more than thirty years. Hayflick is known for discovering that human cells divide for a limited number of times in vitro (refuting the contention by Alexis Carrel that normal body cells are immortal), which is known as the Hayflick limit, as well as developing the first normal human diploid cell strains for studies on human ageing and for research use throughout the world. He also made the first oral polio vaccine produced in a continuously propogated cell strain - work which contributed to significant virus vaccine development.
Title: Settling into Stanford
Listeners: Christopher Sykes
Christopher Sykes is a London-based television producer and director who has made a number of documentary films for BBC TV, Channel 4 and PBS.
Tags: Naval Biological Laboratories
Duration: 5 minutes, 9 seconds
Date story recorded: July 2011
Date story went live: 08 August 2012